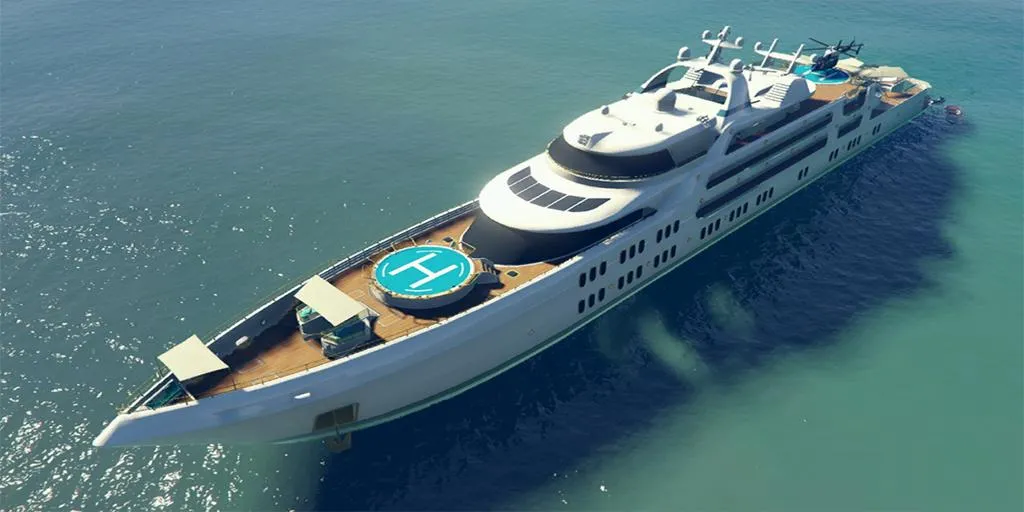 Bold. Iconic. Visible from space.

This is luxury living on the water - fully staffed and packed with perks. This floating apartment isn't for driving though - enjoy the amenities while your personal captain will move you between your choice of 12 scenic ports around Los Santos and Blaine County for a fee.
For the ultimate room with a view, players have the option to purchase a Galaxy Super Yacht from the Docktease website for GTA Online.
The Yacht property does not count towards the property limit and they have a daily utility cost for owning one. Yachts cannot be sailed: they function as floating apartments and come fully staffed with your own personal captain to shift the boat between your choice of 12 scenic mooring locations (at a cost of $25,000), and a bartender to serve drinks for you and your guests.
Choose from a range of designs, with higher-end yachts featuring hot tubs, and additional complimentary transport options including helicopters and personal watercraft. Name your vessel and personalize it with a custom flag, hull color, and a variety of lighting options. Each Yacht comes equipped with an anti-air defense system to help protect against unwanted attacks from rival Organizations and other Freemode attackers.
As of the 1.51 Los Santos Summer Special Update released on August 11, 2020, Super Yacht owners can participate in 6 Co-Op missions, which are accessed from the Bridge of the Yacht, or by calling the Yacht Captain and selecting 'Request a Job'.
Players are only able to own one Yacht and they have a selection of three models:
Yacht Models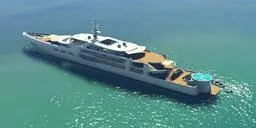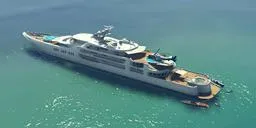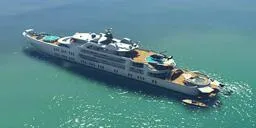 Yacht Mooring Locations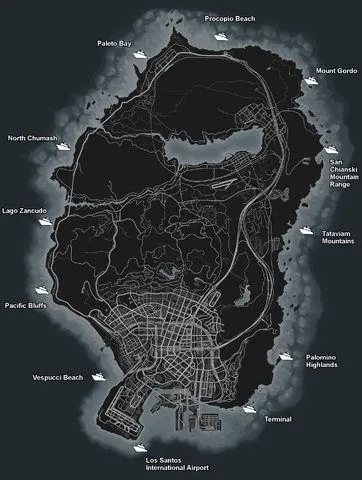 Lago Zancudo
Pacific Bluffs
Vespucci Beach
Los Santos International Airport
Terminal
Palomino Highlands
Tataviam Mountains
San Chianski Mountain Range
Mount Gordo
Procopio Beach
Paleto Bay
North Chumash
Up to three Yachts can be moored at each location at one time.
Galaxy Super Yacht Screenshots
Galaxy Super Yacht Artworks
Yacht Customization: Fittings
Exhibit a bespoke level of decadence with your choice of gold or chrome fittings. Applied to your railings, anchor, porthole rims and helipad.
Yacht Customization: Lighting
Stand out or stay dark: the shapes and shade of your lighting rig speaks volume about your needs to impress.
Yacht Customization: Color Scheme
From imperial white to stealth-ship black, we have color schemes to perfectly match your delusions of grandeur.
Yacht Customization: Personalize
The player is able to select from 46 flags to place on the rear.
The player is also able to give a Custom Name to the Yacht (up to 20 characters). The default name is "Galaxy Super Yacht".
Galaxy Super Yacht Daily Fees
Below you find the Daily Fees that are charged to the player for owning the Yacht:
Daily Fees

| Type | Fee Amount | Max Quantity | Max Fee |
| --- | --- | --- | --- |
| Yacht Fee | $500 | 1 | $500 |
Galaxy Super Yacht Video