The Pixel Pete's Arcade is one of the Retro Arcades properties that can be purchased in GTA Online, located in Paleto Bay, Blaine County.
It has been added to the game as part of the 1.49 Diamond Casino Heist update on December 12, 2019.
The property comes with storage space for 10 vehicles.
How to buy the Pixel Pete's Arcade in GTA Online:
The Pixel Pete's Arcade can be purchased from Maze Bank Foreclosures for a price of $1,235,000.
You must first meet Lester in Mirror Park before being able to purchase an Arcade Property.
Pixel Pete's Fun Time Arcade was a legendary dive, run by a hero who loved games so much three heart attacks couldn't convince him to take more breaks. Features hand painted details by Pete's own newphew. It's remarkable that we do not charge extra for this characterful addition. Buy now before we change our mind.
If you're a Twitch Prime member, you can obtain this property free of charge: you will be given a 100% rebate within 72 hours after purchasing it.
Retro Arcades Properties: Features & Customization
Property Information
Notes

This property is free of charge for Twitch Prime members (players will be given a 100% rebate within 72 hours after purchasing it)
Map Location: Pixel Pete's Arcade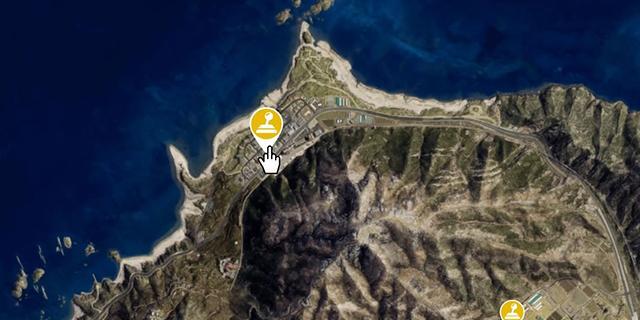 Release Information
Release Date

December 12, 2019

DLC / Title Update

1.49 Diamond Casino Heist

Game Edition

GTA Online

Platforms

PC

PlayStation 4

Xbox One
Arcade Property Interior