The repo guys who raided this place died of smallpox three days later, which is almost certainly a coincidence and has in no way affected the valuation of the property. And hey, worst case scenario, you couldn't pay for a more robust security system.
Map Location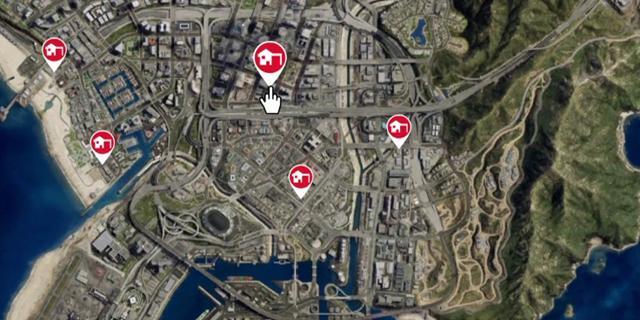 Clubhouse Interior Styles
Note: The style and colors of the Clubhouse depend on the Mural chosen.
Read all about MC Clubhouses