The Pillbox Hill Clubhouse is one of the MC Clubhouses properties that can be purchased in GTA Online, located in 75 Elgin Avenue, Pillbox Hill, Downtown Los Santos.
It has been added to the game as part of the 1.36 Bikers update on October 4, 2016.
This clubhouse is a 1-story building.
The clubhouse comes with storage space for 10 motorcycles, plus 7 additional ones (1 for each member of your club).
How to buy the Pillbox Hill Clubhouse in GTA Online:
The Pillbox Hill Clubhouse can be purchased from Maze Bank Foreclosures for a price of $455,000.
The repo guys who raided this place died of smallpox three days later, which is almost certainly a coincidence and has in no way affected the valuation of the property. And hey, worst case scenario, you couldn't pay for a more robust security system.
MC Clubhouses Properties: Features & Customization
Property Information
Map Location: Pillbox Hill Clubhouse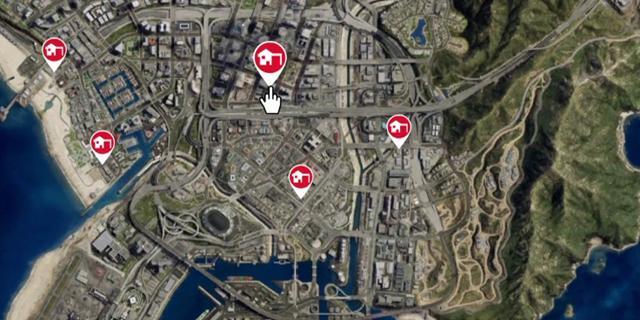 Release Information
Release Date

October 4, 2016

DLC / Title Update

1.36 Bikers

Game Edition

GTA Online

Platforms

PC

PlayStation 4

Xbox One
Clubhouse Interior Styles
Note: The style and colors of the Clubhouse depend on the Mural chosen.