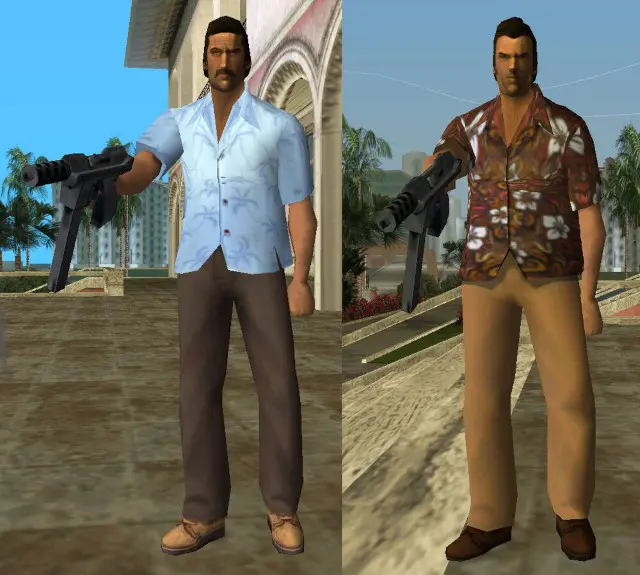 The Forelli Crime Family is a Gang featured in Grand Theft Auto: Vice City.
The Forelli Family has huge influence in Liberty City and they decide to expand in Vice City, establishing relations with the local Vice City drug cartels. Tommy Vercetti along with Ken Rosenberg are selected by leader Sonny Forelli to conduct a deal with the Vance Brothers. The deal is ambushed by Ricardo Diaz, and Vercetti splits from the Forellis, taking over the drug trade in Vice City.
Angered by these events, Sonny Forelli personally comes to Vice City to claim Vercetti's profits and is killed in the conflict.
Forelli members deal with Drug trade, racketeering, gambling, prostitution, counterfeiting and contract killing.
This Gang also appears in Grand Theft Auto III.
Forelli Crime Family: GTA Vice City Info
Group Type

Gang

Faction Type

Cosa Nostra Mob Family

Nationality

ItalyUnited States

Location

Liberty City

Occupation

Racketeering; Gambling; Prostitution; Counterfeiting; Contract killing

Gang Colors

Brown

Front Companies

Marco's Bistro

Affiliation

Tommy Vercetti

Enemies

Vercetti Crime Family

Based on (Real Life)

The Rosato Brothers, from the Godfather (part II)
Forelli Crime Family: Appearances
Appearances in Story Missions: