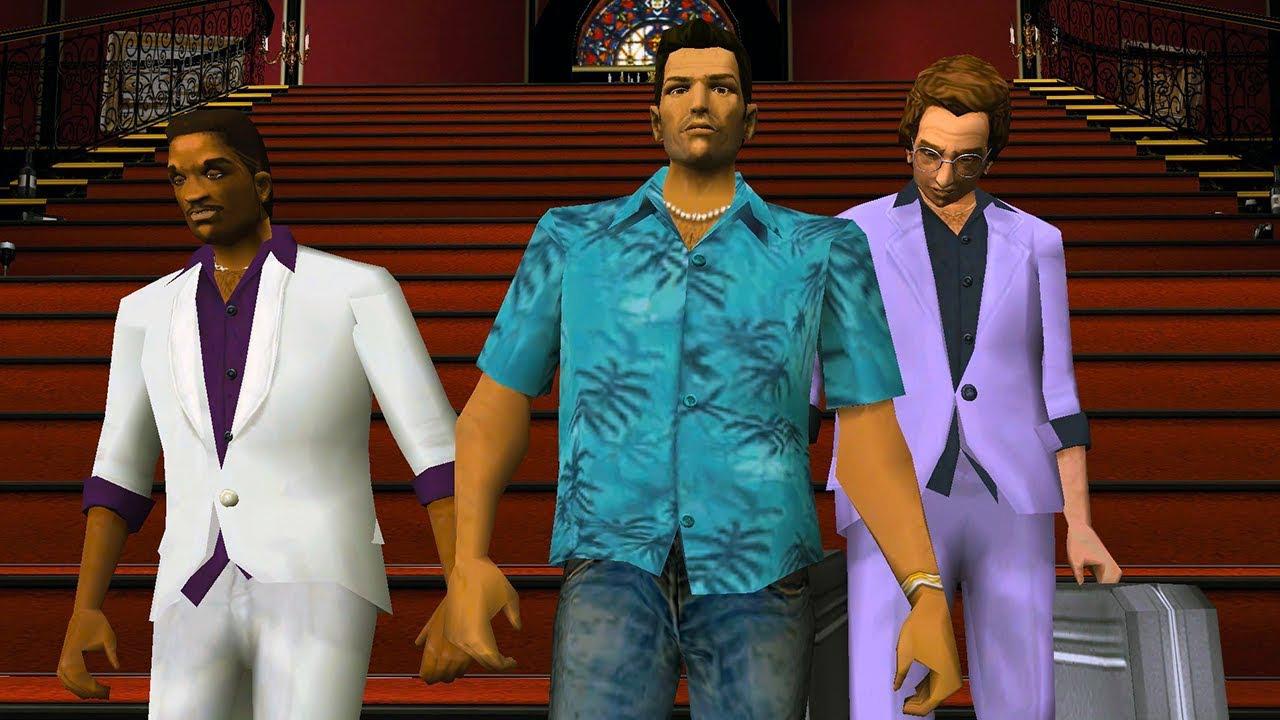 Keep Your Friends Close... is the final mission and ending of the storyline of GTA Vice City.
It's unlocked after completing the missions for at least 6 Assets Properties (7 with the Vercetti Estate), one of which must be Print Works - and after completing "Cap The Collector".
Tommy takes down Lance Vance and Sonny Forelli.
Keep Your Friends Close...: Mission Objectives
The Mafia are trying to steal your money. Defend your safe.
Go and kill Lance Vance, the backstabber.
Kill Sonny and finish this once and for all.
Keep Your Friends Close...: Mission Info
Mission Number

59

Mission Type

Mandatory Mission

Mission Giver

Tommy Vercetti

Location

Vercetti Estate, Starfish Island

Available After Mission (Story Mode)

Required for 100%

Yes
Rewards

$30,000; Members of the Vercetti Family now carry Uzis

Unlocked Items

Hunter

Featuring

Stretch Sonny Forelli Ken Rosenberg Lance Vance Vercetti Crime Family Forelli Crime Family

Notes

This is the final storyline mission.
Keep Your Friends Close...: Video Walkthrough
Original Game Walkthrough (PS2, Xbox, PC):
The Definitive Edition Remaster Walkthrough: