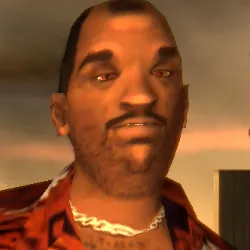 Victor Vance appears as a Minor Character in GTA Vice City.
Vic is part of the Vance Crime Family.
During the Introduction of GTA Vice City, he and his brother Lance help set up a deal with the Forelli Crime Family. However, the deal is ambushed, and Vance ends up getting killed.
Victor Vance is also the main protagonist of Grand Theft Auto: Vice City Stories, the prequel of GTA Vice City.
The character of Victor Vance also appears in GTA Vice City Stories.
Victor Vance: Character Info
Victor Vance: Appearances
Appearances in Story Missions: