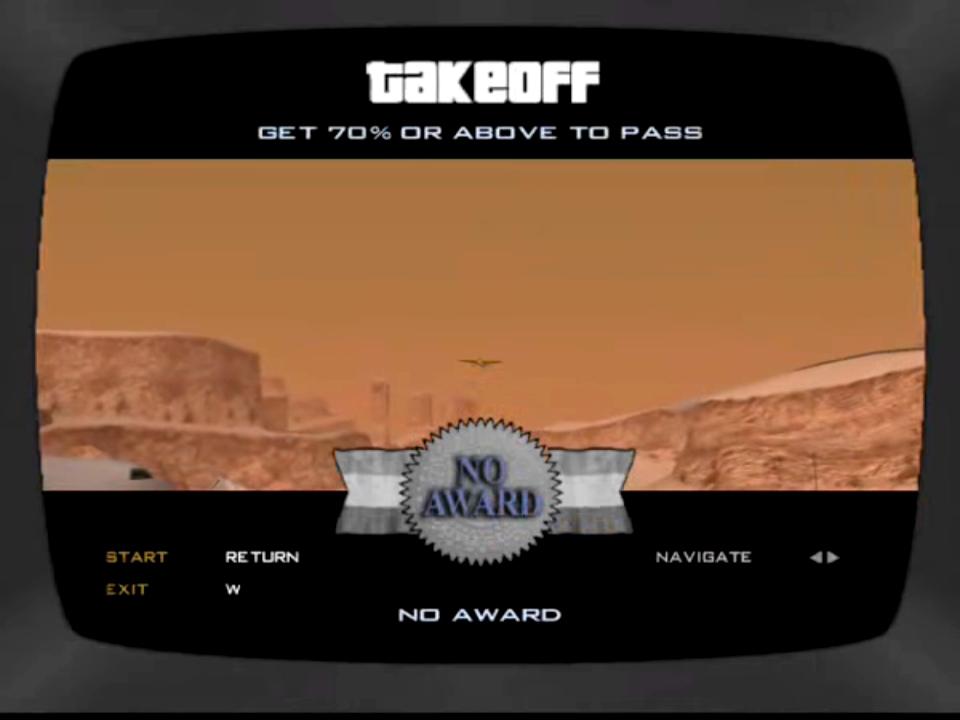 The Pilot School (Flying School) are a Side Mission in GTA San Andreas. It becomes available after completing Verdant Meadows and Learning to Fly.
This is an optional endeavor, but it is required for 100% completion of the game. It's not time-sensitive, meaning it can be played at any point, even after the main storyline is completed.
Pilot School (Flying School) - Mission Details:
Carl takes part in lessons on how to fly planes, helicopters, and how to use a parachute.
Pilot School (Flying School): Mission Info
Rewards

Rustler (bronze)
Stuntplane (silver)
Hunter (gold)
Police Maverick spawns on the roof of the Los Santos Police Department
Las Venturas safehouses
6-star wanter level avaliable
All planes in airports
Access to all airport runways
Victim outlets
Pilot's license
Increased Flying Skill

Unlocked Items

Hunter Rustler Stuntplane

Featuring

Landstalker Rustler Stuntplane Verdant Meadows Airfield
Pilot School (Flying School): Video Walkthrough