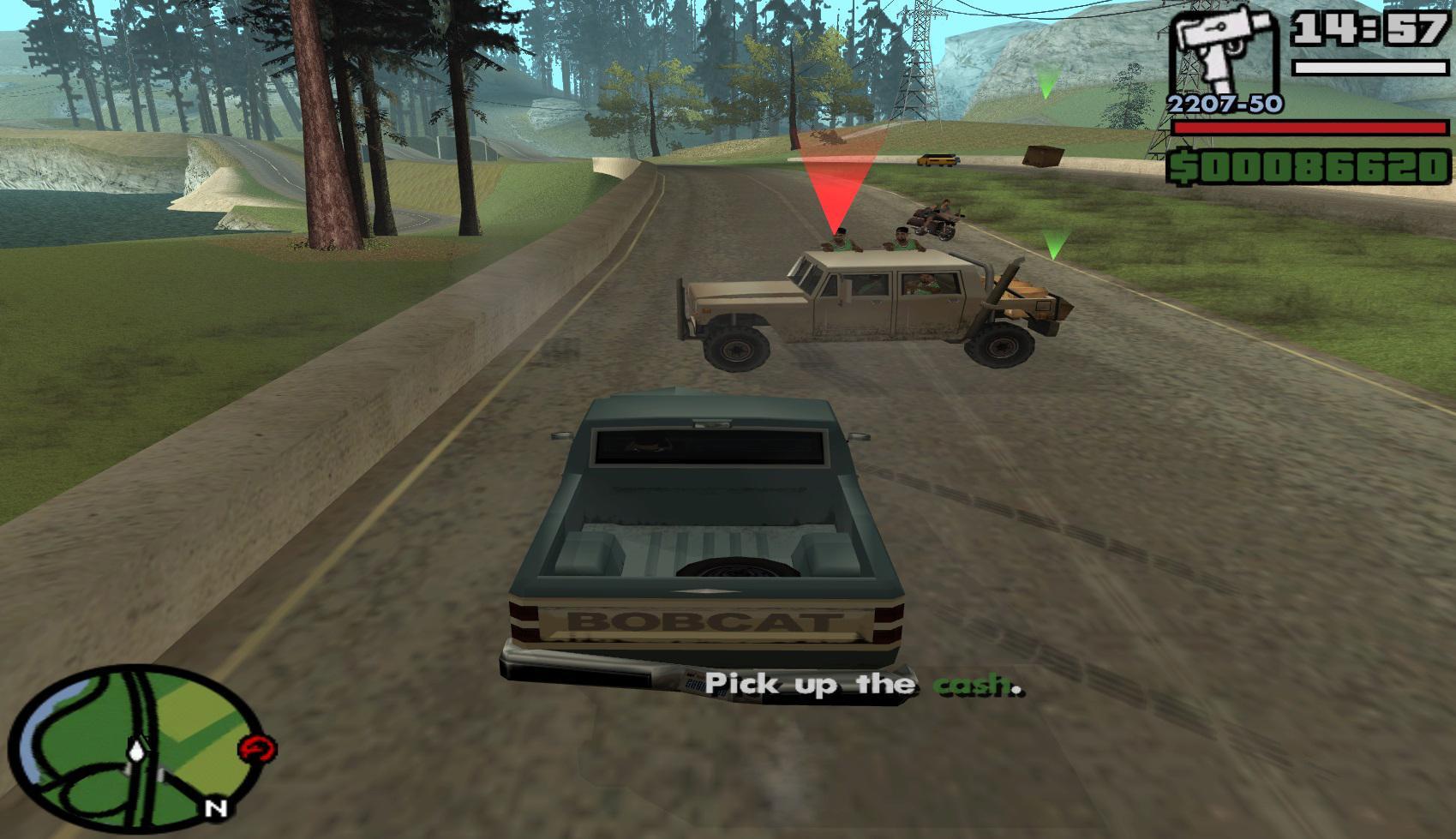 The Big Smoke's Cash are a Side Mission in GTA San Andreas. It becomes available after completing King in Exile.
This is an optional endeavor, not required for 100% completion of the game.
Big Smoke's Cash - Mission Details:
One of two related side missions in GTA San Andreas dealing with the Loco Syndicate's drug smuggling operation. It's triggered by a phone call from Cesar every Monday and Friday between "King in Exile" and "Yay Ka-Boom-Boom"
Big Smoke's Cash: Mission Info
Notes

Only available from King in Exile until Yay Ka-Boom-Boom

Rewards

Up to $1800 can be stolen per mission ($300 per crate for a maximum of 6 crates)

Featuring

Patriot
Big Smoke's Cash: Video Walkthrough