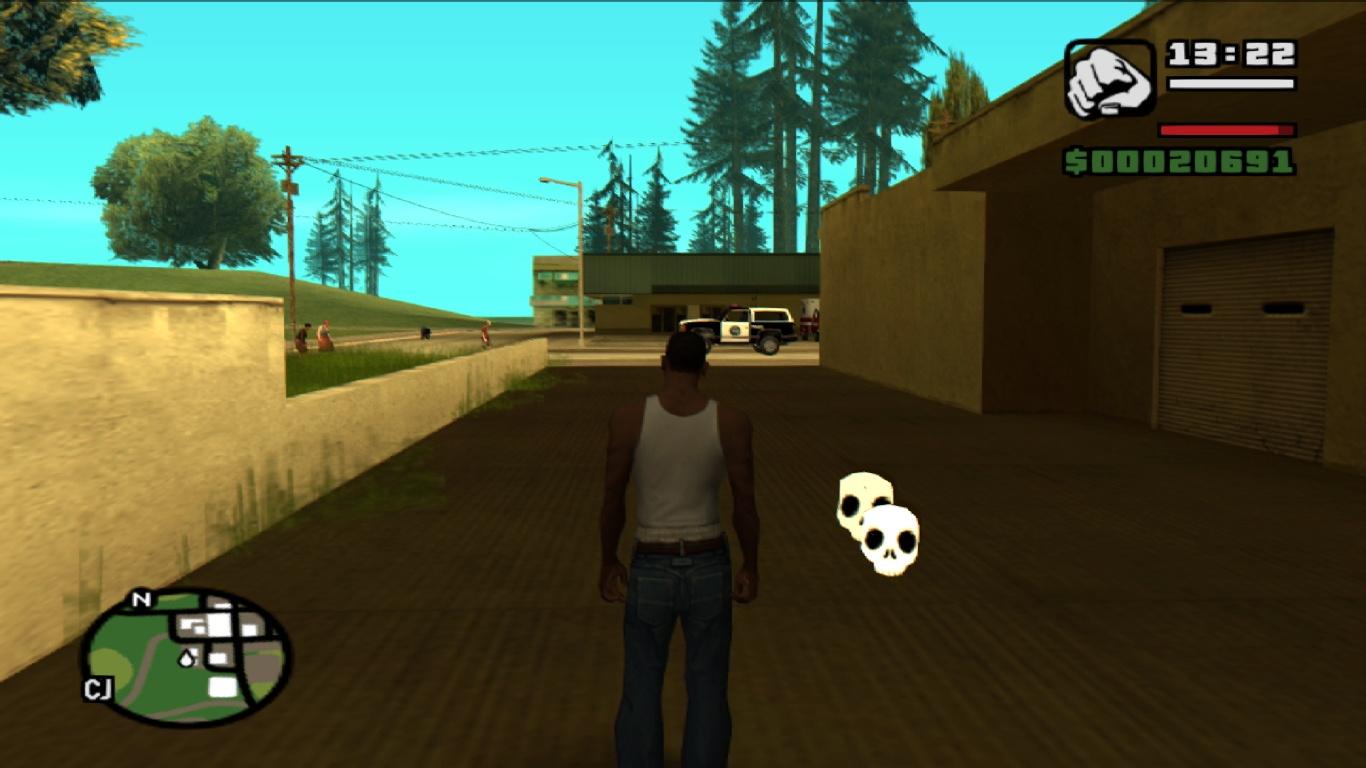 Rampages (Multiplayer) are a Side Mission in GTA San Andreas.
This is an optional endeavor, not required for 100% completion of the game.
This side activity is also present in Grand Theft Auto V, GTA Vice City, Grand Theft Auto III, GTA Vice City Stories and GTA Liberty City Stories.
Rampages (Multiplayer) - Mission Details:
In Grand Theft Auto: San Andreas, Rampages appear as one of the two-players modes available in the game (with the other being Free Roam).
In Rampages, the two players have to kill a specified amount of enemies within a time limit.
GTA San Andreas Multiplayer Mode
The multiplayer feature of the GTA San Andreas is only available in the original Xbox and PlayStation 2 versions of the game and the PS3 port.
It's not available in the PC and mobile versions. The Xbox 360 port and "The Definitive Edition" of the game also do not have the multiplayer mode.
During multiplayer, two players can control characters - one will always be Carl Johnson, while the other can choose from several random pedestrian models, depending on their location. The two players must always stay within a certain distance of each other.
GTA San Andreas Rampages
Rampages are marked in-game with skull icons, similar to the Rampages in other Grand Theft Auto games in the 3D era. There are 5 rampages available in GTA San Andreas:
In Idlewood, Los Santos, inside the Pershing Square, at the center of the plaza
In Montgomery, Red County, near the west-most building of the town
In Chinatown, San Fierro, near a garage two blocks south of Windy Street.
In Las Payasadas, Bone County, just north of the crevasse near the trailer park
In The Camel's Toe, Las Venturas, one block east of the pyramid
These missions do not offer rewards and are not required for100% Completion of the game, as they are only available during two-player modes.
Rampages (Multiplayer): Activity Info
Notes

Only available in the Multiplayer mode of the game.
Rampages (Multiplayer): Video Walkthrough