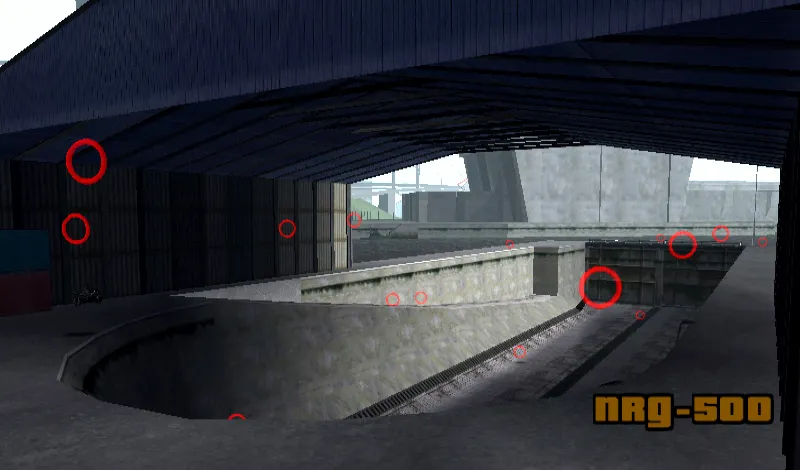 NRG-500 Challenge is a Side Mission in GTA San Andreas. It becomes available after completing The Green Sabre.
Carl drives through various coronas on a NRG-500
This is an optional endeavor, but it is required for 100% completion of the game. It's not time-sensitive, meaning it can be played at any point, even after the main storyline is completed.
NRG-500 Challenge - Mission Details:
The NRG-500 Challenge is a side mission in which the player has to collect 18 floating coronas at a dry dock in Easter Basin, San Fierro using an NRG-500 in the time limit. The coronas are placed in difficult to access locations, so the player has to make several jumps with the bike to access them.
The mission can be started by entering a parked NRG-500 in Easter Basin, San Fierro. The timer begins with 10 seconds, and every corona collected adds 10 seconds to the timer, up to 180 seconds to complete the challenge.
NRG-500 Challenge: Reward
Successfully completing the mission awards the player $1,000 and a step closer to acquiring 100% Completion. The player can also keep the bike for their own after the mission.
NRG-500 Challenge: Mission Info
Mission Type

Side Mission (optional)

Location

Easter Basin

State / Area

San Fierro

Available After Mission (Story Mode)

Required for 100%

Yes
Rewards

$1,000

Featuring

NRG-500
NRG-500 Challenge: Video Walkthrough
Original Game Walkthrough (PS2, Xbox, PC):
The Definitive Edition Remaster Walkthrough: