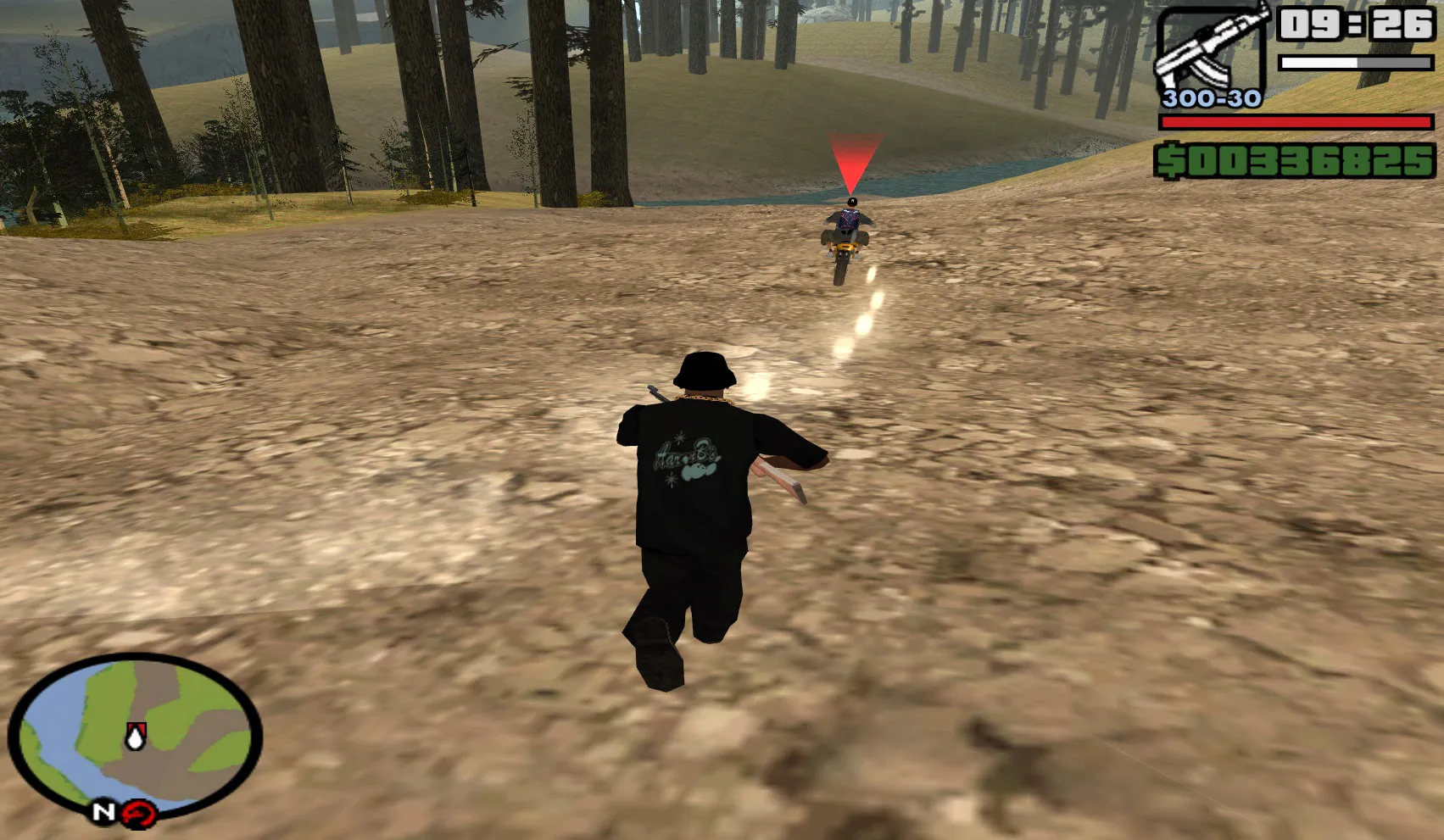 Yay Courier is a Missable Mission in GTA San Andreas. It becomes available after completing King in Exile.
The Yay leaving San Fierro, right?
This is an optional endeavor, not required for 100% completion of the game.
Yay Courier - Mission Details:
Yay Courier, along with Big Smoke's Cash, is one of the two side missions in Grand Theft Auto: San Andreas dealing with the Loco Syndicate's Drug Dealing operation.
The mission is triggered by a phone call from Cesar Vialpando every Wednesday and Saturday, but only between the missions King In Exile and Yay Ka-Boom-Boom. Because this mission is restricted to a specific time period in the story, it is not required for100% Completion.
In the mission, the player has to chase an off-roading courier riding a Sanchez carrying a backpack full of drugs. To complete the mission, the player must kill the courier and recover the backpack, but shooting the courier will cause the backpack to leak its drug content. The mission's payout depends on the amount of drugs remaining in it, for a maximum of $2000 per completion.
It is important to note that CJ will only receive the phone call for this mission if he is on foot.
Yay Courier: Mission Info
Mission Type

Missable Mission

Available After Mission (Story Mode)

Required for 100%

No
Rewards

Up to $2000 can be stolen from the Yay Courier during each mission

Featuring

SanchezLoco Syndicate

Notes

Only available from King in Exile until Yay Ka-Boom-Boom.
Yay Courier: Video Walkthrough
Original Game Walkthrough (PS2, Xbox, PC):
The Definitive Edition Remaster Walkthrough:
Coming soon.