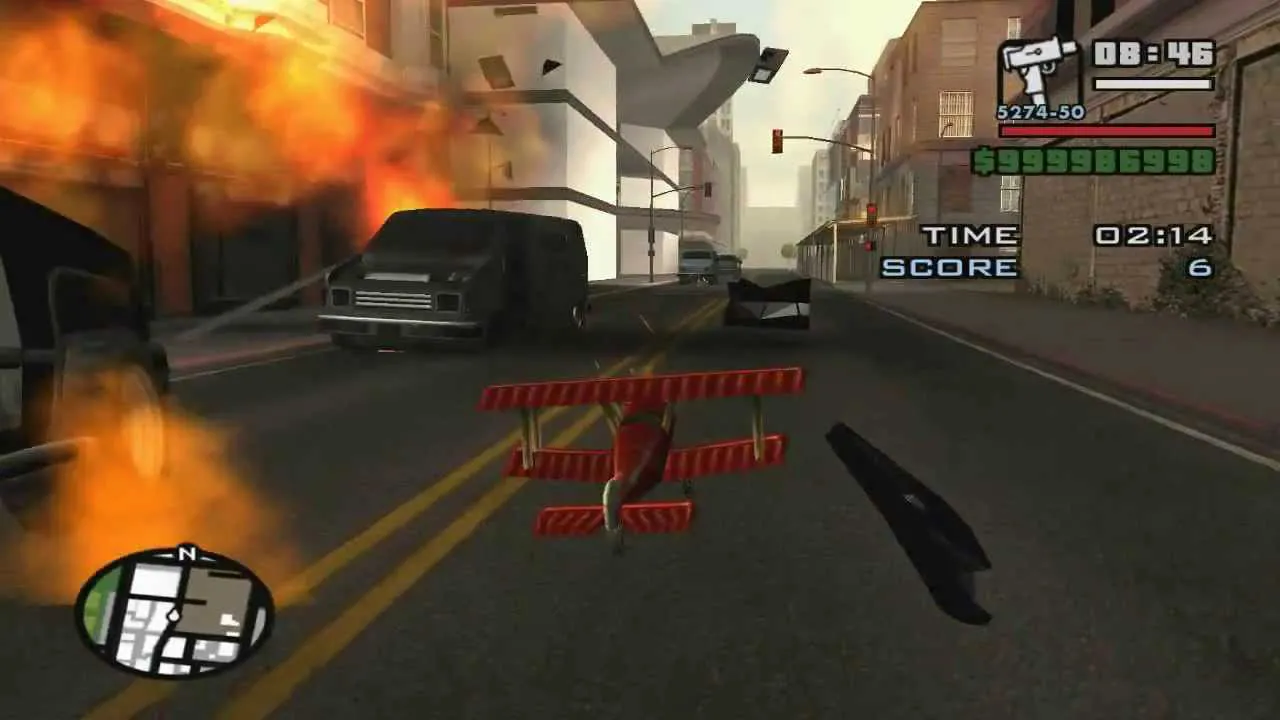 Beefy Baron is a Side Mission in GTA San Andreas. It becomes available after completing Supply Lines....
A mini-game located at Zero RC, where the player takes remote control of the RC Baron to destroy as many Berkley's Vans as possible within three minutes.
This is an optional endeavor, not required for 100% completion of the game.
This side activity is also present in GTA Vice City, Grand Theft Auto III and GTA Liberty City Stories.
Beefy Baron - Mission Details:
Beefy Baron is a minigame unlocked after completion of Zero's missions. In the mission, the player controls an RC Baron and has to destroy as many Berkley Vans as possible in three minutes.
The game can be found in Zero RC at the back room and can be started by stepping into the red marker. The minigame is optional and not required for100% Completion.
Beefy Baron: Mission Info
Mission Type

Side Mission (optional)

Location

Zero RC

State / Area

San Fierro

Available After Mission (Story Mode)

Required for 100%

No
Featuring

Berkley's RC VanRC BaronZero RC Shop
Beefy Baron: Video Walkthrough
Original Game Walkthrough (PS2, Xbox, PC):
The Definitive Edition Remaster Walkthrough:
Coming soon.