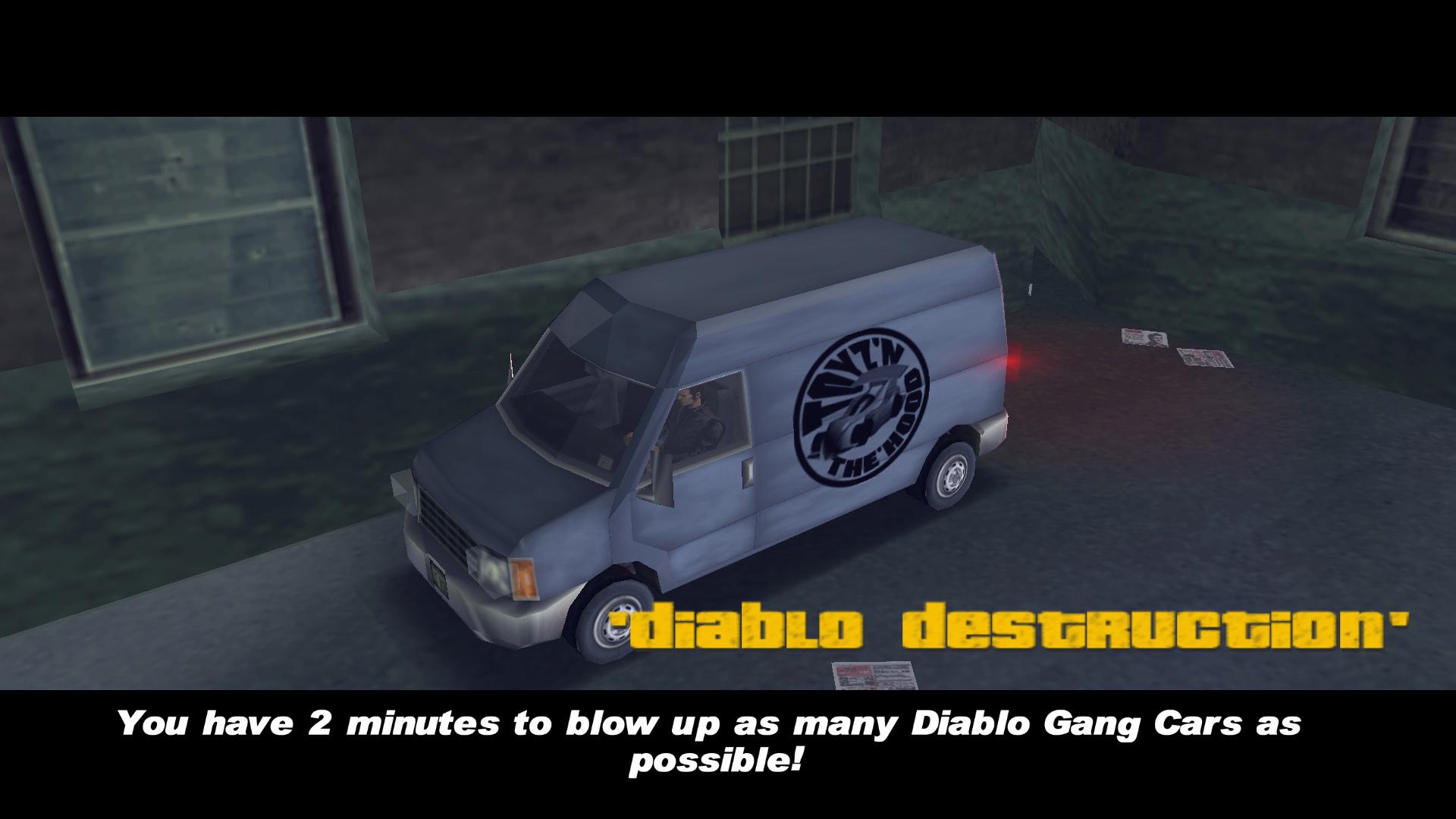 RC Toyz Missions are a Side Mission in Grand Theft Auto III.
This is an optional endeavor, but it is required for 100% completion of the game. It's not time-sensitive, meaning it can be played at any point, even after the main storyline is completed.
RC Toyz Missions - Mission Details:
Destroy as many Gang Cars as possible in a series of 4 missions.
The RC Toyz side-missions are a series of 4 side missions involving RC Bandit remotely controlled vehicles.
In these missions, the player has to use the Bandits to destroy as many gang cars as possible in a short timespan.
The missions can be replayed indefinitely, each replay requiring the player to beat their high-score in order to be counted as a success. Every extra car destroyed past the player's high score will award $1000.
Missions
| Mission | Target | Location |
| --- | --- | --- |
| Diablo Destruction | Diablo Stallion | The corner of the northeastern apartment complexes in Hepburn Heights, Portland. |
| Mafia Massacre | Mafia Sentinel | In Saint Mark's, Portland, across from Momma's Restaurante. |
| Casino Calamity | Yakuza Stinger | Opposite of Kenji's Casino, Torrington, Staunton Island. |
| Rumpo Rampage | Hoods Rumpo XL | Around the corner from Claude's safehouse in Wichita Gardens, Shoreside Vale |
RC Toyz Missions: Mission Info
Rewards

$1,000 for every car

Featuring

Hoods Rumpo XL Sentinel Stallion Stinger
RC Toyz Missions: Video Walkthrough
Original Game Walkthrough (PS2, Xbox, PC):
The Definitive Edition Remaster Walkthrough:
Coming soon.