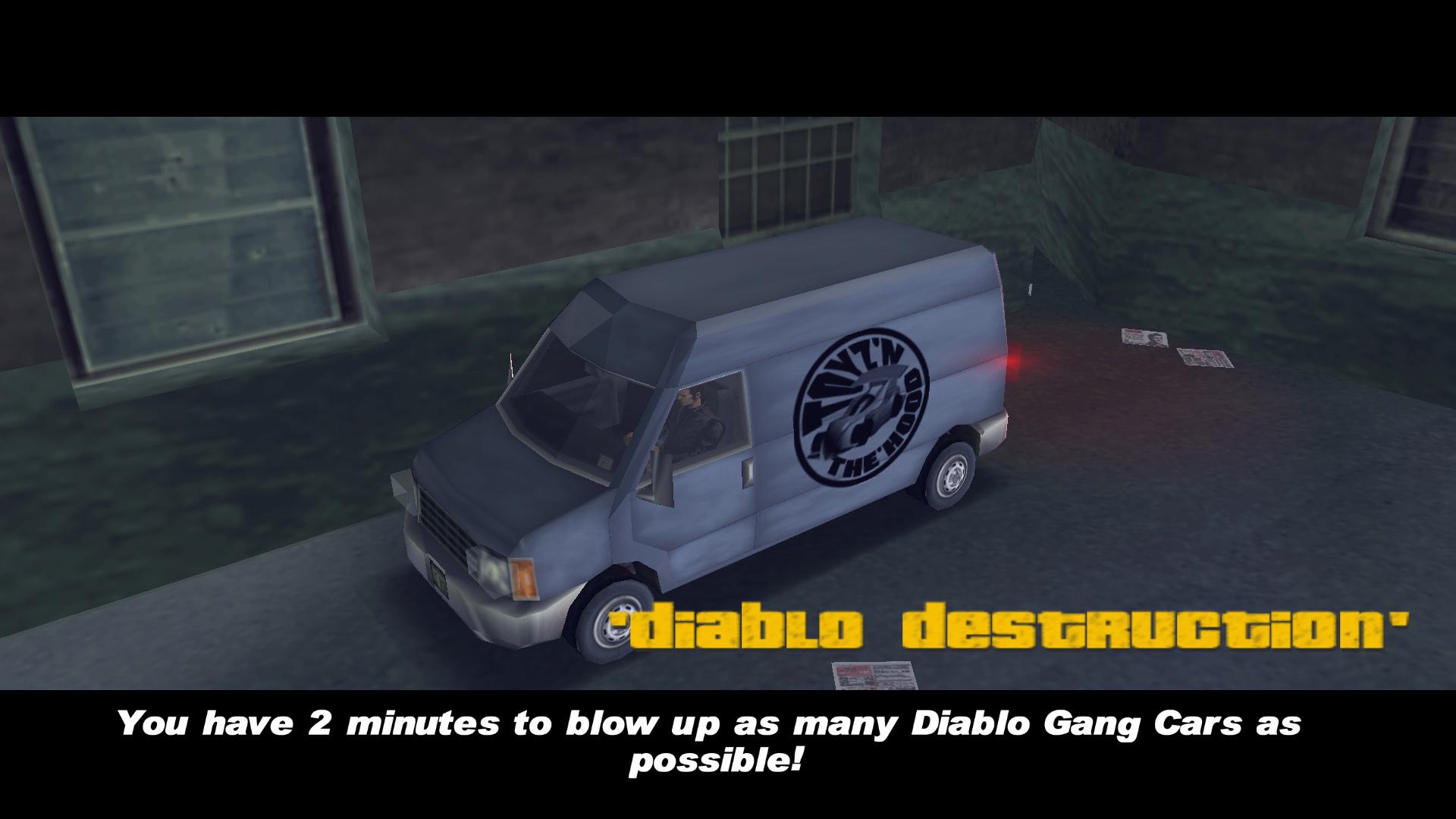 RC Toyz Missions are a Side Mission in Grand Theft Auto III.
Destroy as many Gang Cars as possible in a series of 4 missions.
This is an optional endeavor, but it is required for 100% completion of the game. It's not time-sensitive, meaning it can be played at any point, even after the main storyline is completed.
This side activity is also present in GTA San Andreas, GTA Vice City and GTA Liberty City Stories.
RC Toyz Missions - Mission Details:
The RC Toyz side-missions are a series of 4 side missions involving RC Bandit remotely controlled vehicles.
In these missions, the player has to use the Bandits to destroy as many gang cars as possible in a short time span.
To start the mission the player must enter a TOYZ van found in specific locations.
The missions can be replayed indefinitely, each replay requiring the player to beat their high score in order to be counted as a success. Every extra car destroyed past the player's high score will award $1,000.
Diablo Destruction
Mafia Massacre
Casino Calamity
Rumpo Rampage
RC Toyz Missions: Mission Info
Rewards

$1,000 for every car
RC Toyz Missions: Video Walkthrough
Original Game Walkthrough (PS2, Xbox, PC):
The Definitive Edition Remaster Walkthrough: