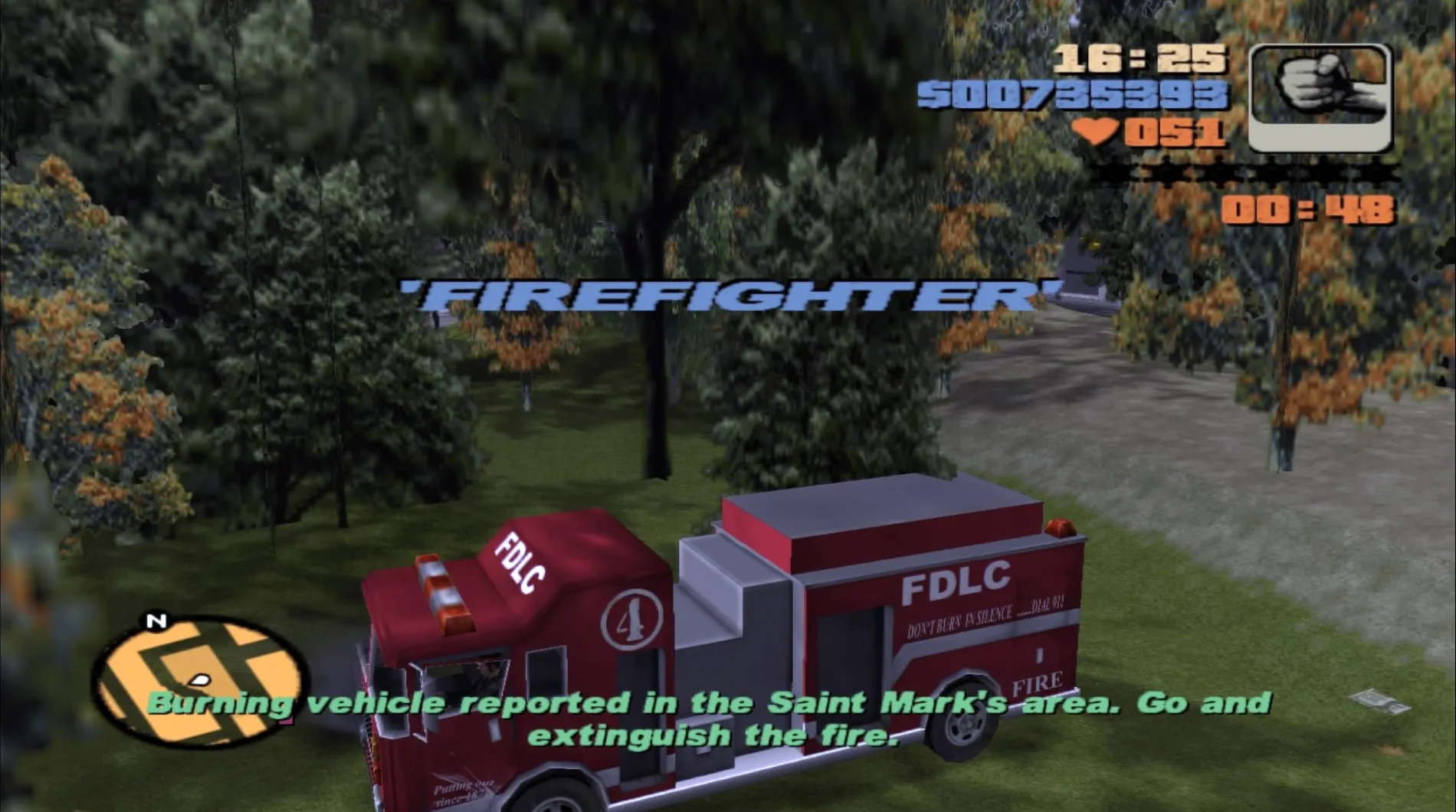 Firefighter is a Vehicle Sub-Mission in Grand Theft Auto III.
Extinguish the burning vehicles in the time limit.
This is an optional endeavor, but it is required for 100% completion of the game. It's not time-sensitive, meaning it can be played at any point, even after the main storyline is completed.
This side activity is also present in GTA San Andreas and GTA Vice City.
Firefighter - Mission Details:
The Firefighter side mission can be toggled on or off at any time while driving a Fire Truck.
The player has to extinguish 20 fires on every island, adding up to 60 fires in total. The fires can be put out by using the Fire Truck's water hose. The locations of the fires are indicated on-screen after each fire is extinguished.
It is not necessary to do 20 fires in a row, you just need to put out 20 fires on each island in total.
Firefighter: Reward
After successfully completing the side-mission, the player will find a Flamethrower at every hideout.
Firefighter: Mission Info
Rewards

Flamethrower delivered to Hideouts

Featuring

Fire Truck
Firefighter: Video Walkthrough
Original Game Walkthrough (PS2, Xbox, PC):
The Definitive Edition Remaster Walkthrough: