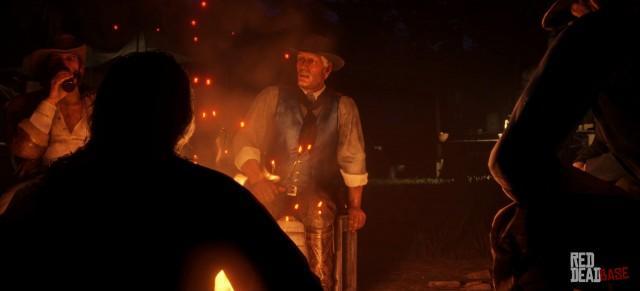 Hosea Matthews, the elder statesman of The Van der Linde Gang, is one of the most important characters in Red Dead Redemption 2. Hosea's charms, kindness, and quiet intelligence make him a man that is easy to admire. His warm fatherly attitude towards Arthur is a special bond in the game.
Hosea often does not get the recognition that Arthur, John or even Dutch gets. This is understandable, given their obvious popularity, but perhaps Hosea should hold a stronger place in our collective hearts. He is the voice of reason in The Van der Linde Gang and uses his wisdom and experience to try to guide the gang down the right path.
The Strong Silent Type
Hosea Matthews is admittedly not as brash or charismatic as, say, Dutch, but he does possess similar intellect. He is an extremely skilled conman and a former actor who can play all the angles. Hosea is often at the center of Dutch's various plans, playing key roles in many schemes, including winning over Catherine Braithwaite with his charm. He is also used as a major diversion in the Saint Denis Bank Robbery.
Hosea is often Dutch's main advisor and provides counsel for important decisions. Hosea's age and experience make him an invaluable asset to the team. He is well respected because he is, alongside Dutch, a founding member of The Van der Linde Gang. For these reasons, Hosea is an effective part of the leadership team.

A Life Well-Lived
Hosea, in his fifties, has lived a long and fruitful life for a gangster. He has survived numerous dangerous encounters over the years and has carried out countless criminal schemes with his gang. Often, Hosea strikes out on his own in pursuit of a plan, and then later clues Dutch and the rest of the gang into his schemes. In his younger years, Hosea was a stage actor, and this prepared him for many roles he would have to assume in his various tricks and robberies.
Hosea was to be hanged in the 1860s for stealing a chicken, but a riot started because of his unfair punishment. This would lead him to leave the town and go on the run, searching for ways to make money and stay alive. In the 1870's he met a young outlaw named Dutch Van der Linde, with whom he started conning local businessman. Their collaboration would lead to the founding of The Van der Linde Gang.

A Founding Father
While on the road running tricks together, the pair of Hosea Matthews and Dutch Van der Linde find themselves in Kettering, Ohio by the mid-1870s. Dutch and Hosea conned twelve locals into investing $300 into their fake Portuguese shipping company. The local lawmen, and Sheriff Carmichael in particular, were hot on their trail and they were jailed. However, on March 9th, 1877, they escaped from their cells and robbed the Sheriff, as well as tying him up before they left. They would soon meet teenager Arthur Morgan, someone Hosea considered a "delinquent".
With their shared knowledge of philosophy, economics, and literature, they taught Arthur to read, as well as versing him in some of their ideas about robbing the folks who deserved it and then redistributing the wealth. By 1887, they were ready to commit their first robbery, and the Van der Linde Gang was born. The trio robbed $5000 worth of gold from the bank of Lee and Hoyt and then stayed in town to donate their loot to orphanages and people in need.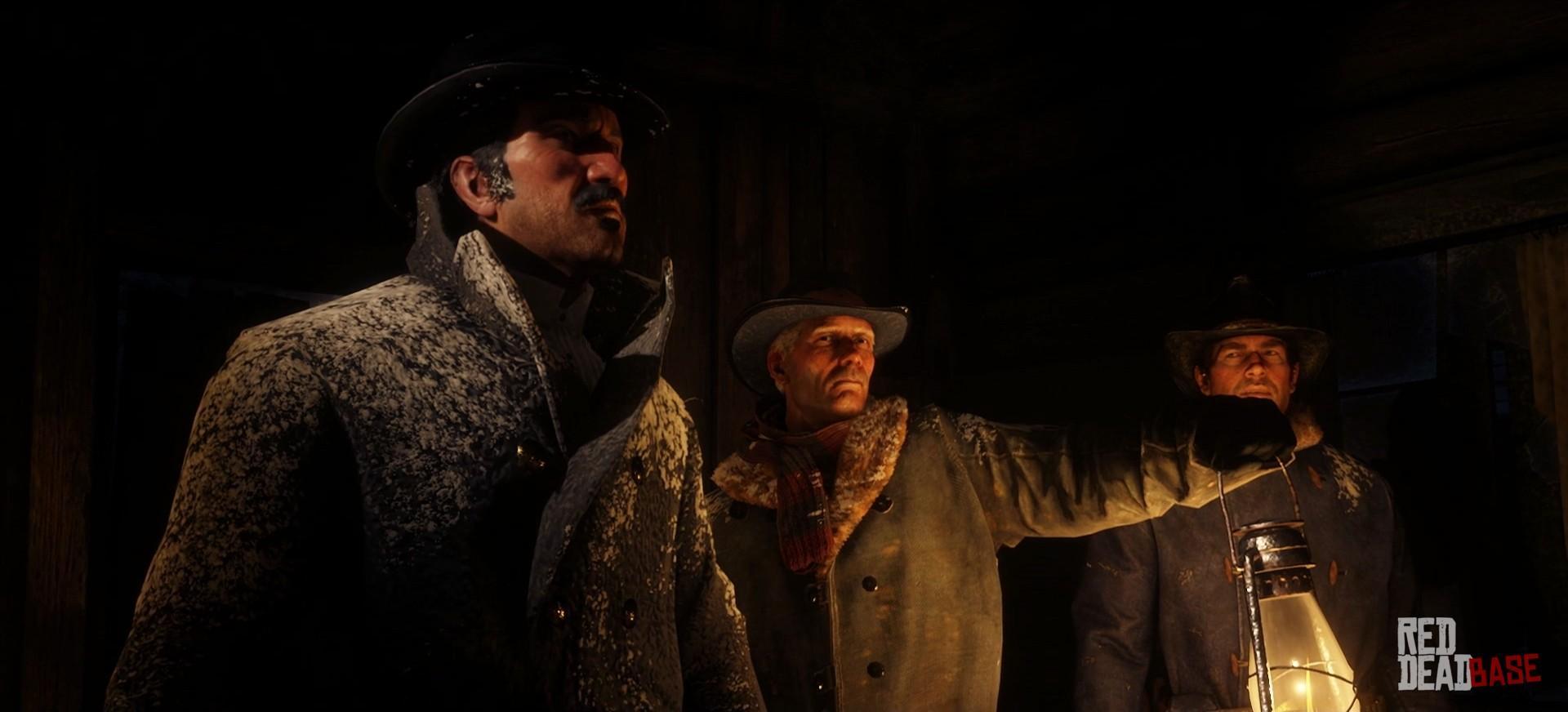 A Change of Heart
At this time, in its original form, the Van der Linde Gang believed in being philanthropic. They would help people who needed it and give a portion of their earnings to the needy. This was Hosea's brainchild, and his influence on the gang was a very positive one. However, over the years, gaining notoriety, the gang had to focus more on its own survival and could no longer spend the time and money necessary to help others.
This rubbed Hosea the wrong way, as he was always the one behind the benevolent ideas of the original gang. Violence became the norm and soon Hosea was disillusioned with the gang. He did stay loyal, while offering counsel to Dutch and Arthur, often supporting a strategy that would hurt the least amount of people. Hosea always preferred subterfuge over violence and his elaborate acting abilities would help him avoid fighting his enemies.
And The Winner For Best Actor is...
Hosea's time as a young actor prepared him for a career in tricks and crimes later in life. The skills he learned as a stage actor would later benefit him greatly. This is shown well in Red Dead Redemption 2, especially when Hosea starts his relationship with Catherine Braithwaite. This allows the gang to steal some moonshine and give them a foothold in the market. Later on, in Saint Denis, Hosea uses his acting abilities at Mayor Lemieux's mansion to find out about two separate jobs. One is the city bank in Saint Denis, and the other is on a riverboat.
Hosea passes this information onto Trelawny, who organizes the heist of the riverboat. When the boys first arrive in The South, Hosea uses his speaking skills to help Dutch convince Sheriff Gray that they should be made deputies in order to help protect the town from the Braithwaites. Hosea uses this as a way to guide into the Southern feud, searching far and wide for the legendary lost gold of the Braithwaite clan.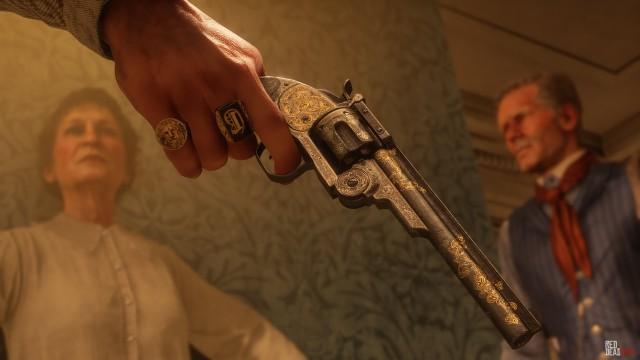 The Elder Statesman
Many fans admire Hosea for his ability to counsel reason and logic in times of hatred and revenge. When Dutch wants to attack Colm O'Driscoll's camp in Colter, Hosea says it is a bad idea and sticks to his guns by staying behind and not participating. Following the shootout in Valentine, Dutch vows to move eastward, thinking he will confuse their assailants. Hosea suggests they go west before trying to leave this country altogether, but Dutch goes ahead with his own idea. Arthur is often shown to be on the side of Hosea as well but is too loyal to go against his boss, Dutch Van der Linde.
Hosea is skilled in many aspects of life. He teaches Arthur how to hunt for legendary animals, takes him out to hunt a very large bear, and shows him the fine art of horse-rustling. When the two go to Emerald Ranch in search of a way to make money, it is Hosea who puts himself on the line and promises that he will be able to steal a stagecoach, in order to impress the local fence there. This stagecoach is taken down successfully, and thanks to Hosea's ideas, Arthur is also able to escape with some loot from the house as well. They make the money they planned to, taking $300 home to the gang in their time of need.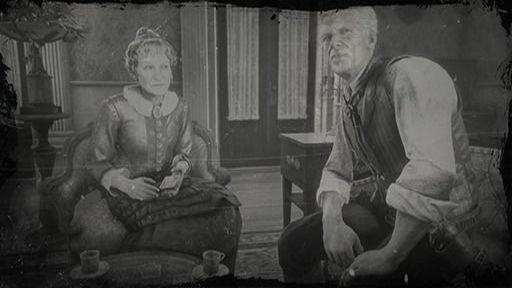 An Excellent Portrayal
Utilizing the amazing art of performance capture, Hosea's character is brought to life by Rockstar through actor Curzon Dobell. Dobell gave a nuanced and vulnerable performance as the fatherly Hosea, and utilized his acting skills from years in the movie business. He is perhaps best known for his role as President Nixon in the acclaimed 2017 film, The Post, which stars Meryl Streep. He is an esteemed member of the Screen Actors Guild and has been in numerous other films, such as Recreator and Wall Street: Money Never Sleeps, the latter with Martin Sheen.
Using his experience as an actor who worked with major legends on the screen, Curzon brought Hosea to life in a really remarkable way. He used his real-life career of acting, to give realism to Hosea's past as a stage actor. His schemes and quotes are elegant and are made memorable because of Curzon's hard work.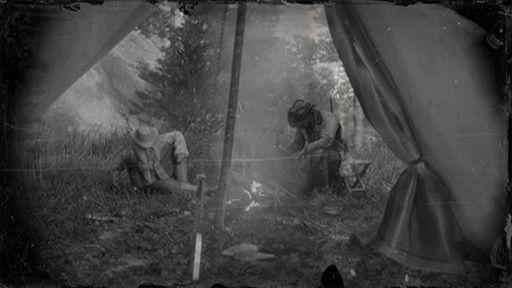 Hosea is The Unsung Hero
For many of us fans, Hosea is one of the main characters in the game who has a very kind heart. Hosea is genuine, does not like violence, and prefers helping people over hurting them. This makes Hosea an admirable man, and his exceptional knowledge and skills as a con-artist make him an entertaining figure to watch. Whether he is rigging an explosion for the bank robbery in Saint Denis, or giving Arthur that super-rare Raven Black Shire Horse, we know Hosea has our back.
Hosea's ending is sad, and we are often left wondering how life could have been different for Dutch and the gang if they had only listened to him. It is sad, to consider the tragedy of Saint Denis, but it makes us happy to know that Lenny and Hosea are in the same place now, resting together. This can bring us some closure into the situation, as we deeply loved Hosea and his fatherly ways. Though he is not as brash as Dutch, as brave as Arthur, or as rugged as John, Hosea is the unsung hero of Red Dead Redemption 2, as well as a man of conviction with a big heart.