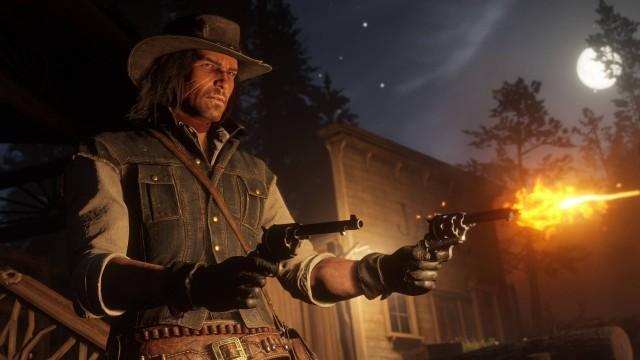 Legend of an Outlaw
John Marston is perhaps the most beloved video game protagonist of the 2010's. Backed up by a great story and an iconic game franchise, this captivating cowboy holds a special place in the hearts of fans worldwide. There is something distinctly great about John Marston, and we are going to break it all down.
Even though the last decade featured literally dozens of phenomenal games and characters, few are as memorable or as revered as John Marston. Making his first appearance in Red Dead Redemption in 2010, the story of John Marston is one filled with violence, heroic feats, and tragic outcomes. There are many reasons why John Marston is so beloved, here are just a few.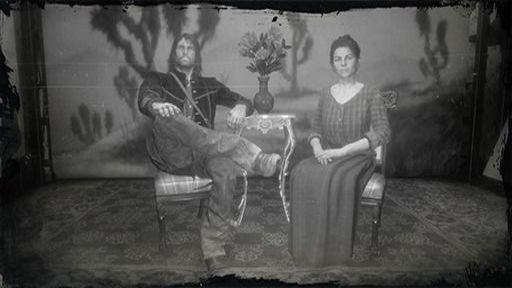 Breaking The Mold
In many ways, John Marston set the stage for many protagonists after him to come. It was not traditional at the time for video game stories to feature the tragic downfall of the main character. Many protagonists go through hardships, sure, but they usually come out on top in the end. The realistic struggle of John Marston in Red Dead Redemption paved the way for V in CyberPunk 2077 and of course Arthur Morgan in Red Dead Redemption 2.
Though John was never advertised as being as influential and iconic as he became, it is no surprise that he became an American hero of unparalleled success in the eyes of gamers everywhere. Some of our greatest American actors, such as John Wayne, are revered for their roles in Westerns that helped define the culture of our nation. This incredibly successful video game franchise featured amazing detail, fun gameplay, and great characters, all of which served to cement John as the legend he is today.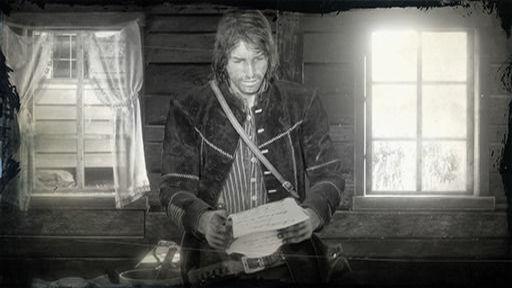 The Last Gunslinger
John Marston is a typical American outlaw of the times. He doesn't purposely bother anyone, but if you come at him, he is going to be the one to end it. John is a man who is stuck in the past, and the speedy technological revolution of early 1900's America is about to pass him by. John is very much the product of a bygone era in America.
John was a notorious member of The Van der Linde Gang. He has since moved on and is trying to enjoy his family on their ranch in the country. The sins of his past have unfortunately caught up to him, and in an effort to cleanse the country of its old villains, the US Government tracks him down. All of the other men from John's gang, except for Dutch, Javier and Bill, have perished in the vicious manhunt that followed the showdown at Beaver Hollow in 1899.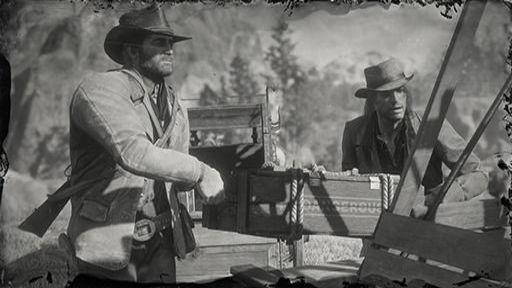 Designing a Hero
John's style borrows from Clint Eastwood's iconic role as The Man With No Name in Sergio Leone's Dollars Trilogy of the 1960's. His face bears the brutal scars of his encounter with the wolves in the mountains of Colter, a harsh reminder of his dangerous lifestyle. John sports rugged stubble and the clothes of a man on the run from the law. Usually wearing a black hat with a short brim, John also sports a durable denim vest over a cotton shirt. His iconic long, dangling hair makes him seem wild and mysterious.
In Red Dead Redemption 2, John wears a brown jacket as well as a shirt and suspenders combination. In the Epilogue, John has cut his hair short to hide his identity, as he tries to fit in with the farming community at Pronghorn Ranch. John's look definitely borrows from one of the greatest cowboy depictions of all-time, but both games offer the player a chance to customize John to their own preference.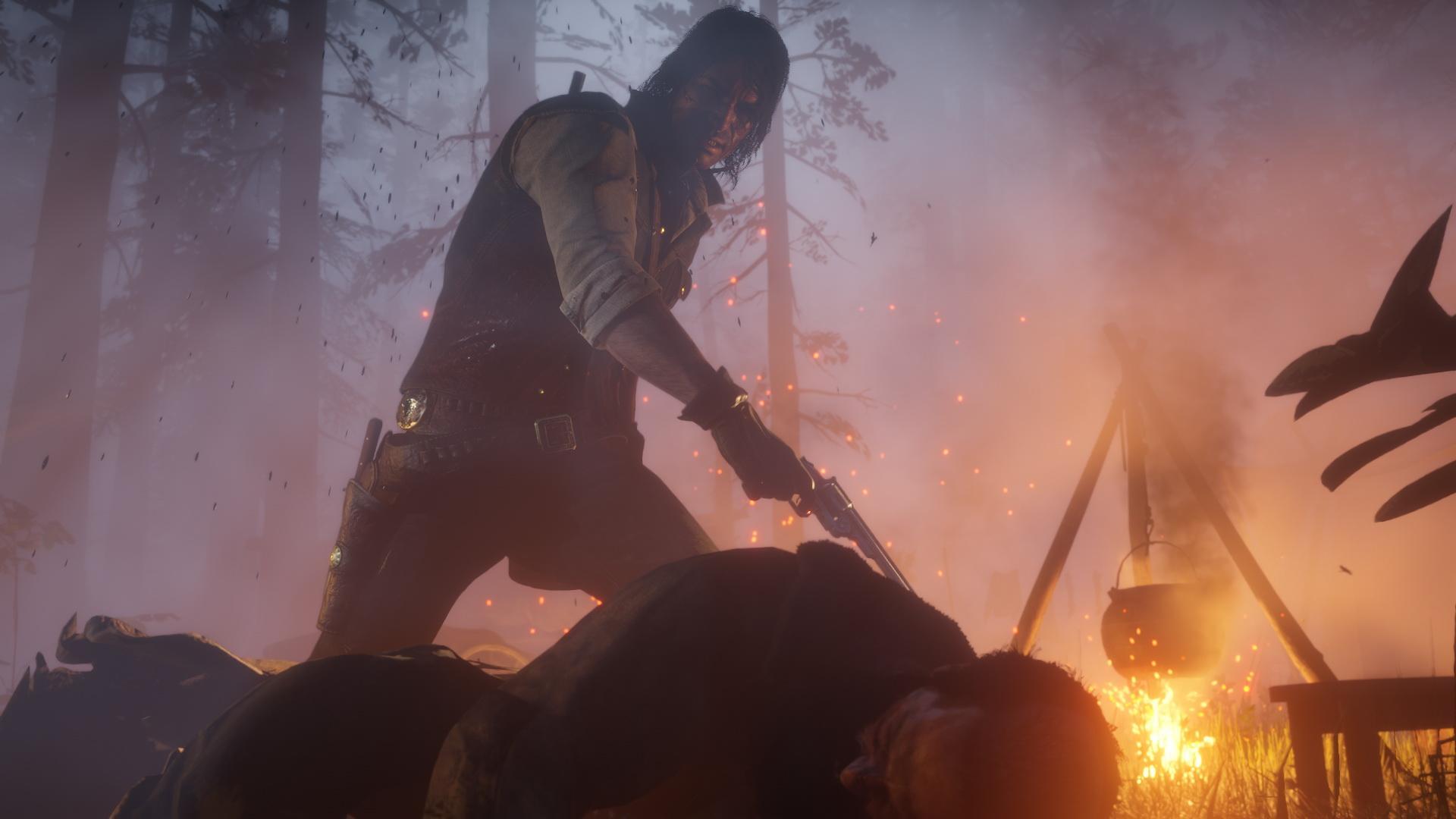 A Tool of the System
In many ways, John's past makes him the perfect man for the job he has been selected for. He is a skilled shootist, fighter, robber, and bodyguard. There are many things government agents can not be seen doing, and it just so happens that these are the very things that John Marston specializes in. Most players come to admire John, who, in fighting for his family, proves that he is still the toughest hero in the West.
John is something like a Clint Eastwood character. Just like The Man With No Name, Marston is a quiet and low-key guy who is extremely skilled with firearms, horsemanship as well as armed robbery. Outwardly, he is a fairly normal guy, but he has the potential to do extremely destructive things when he wants to. John has been involved in many crimes throughout his career, and he is proficient in protection scams, cattle rustling, train robberies, and even farming.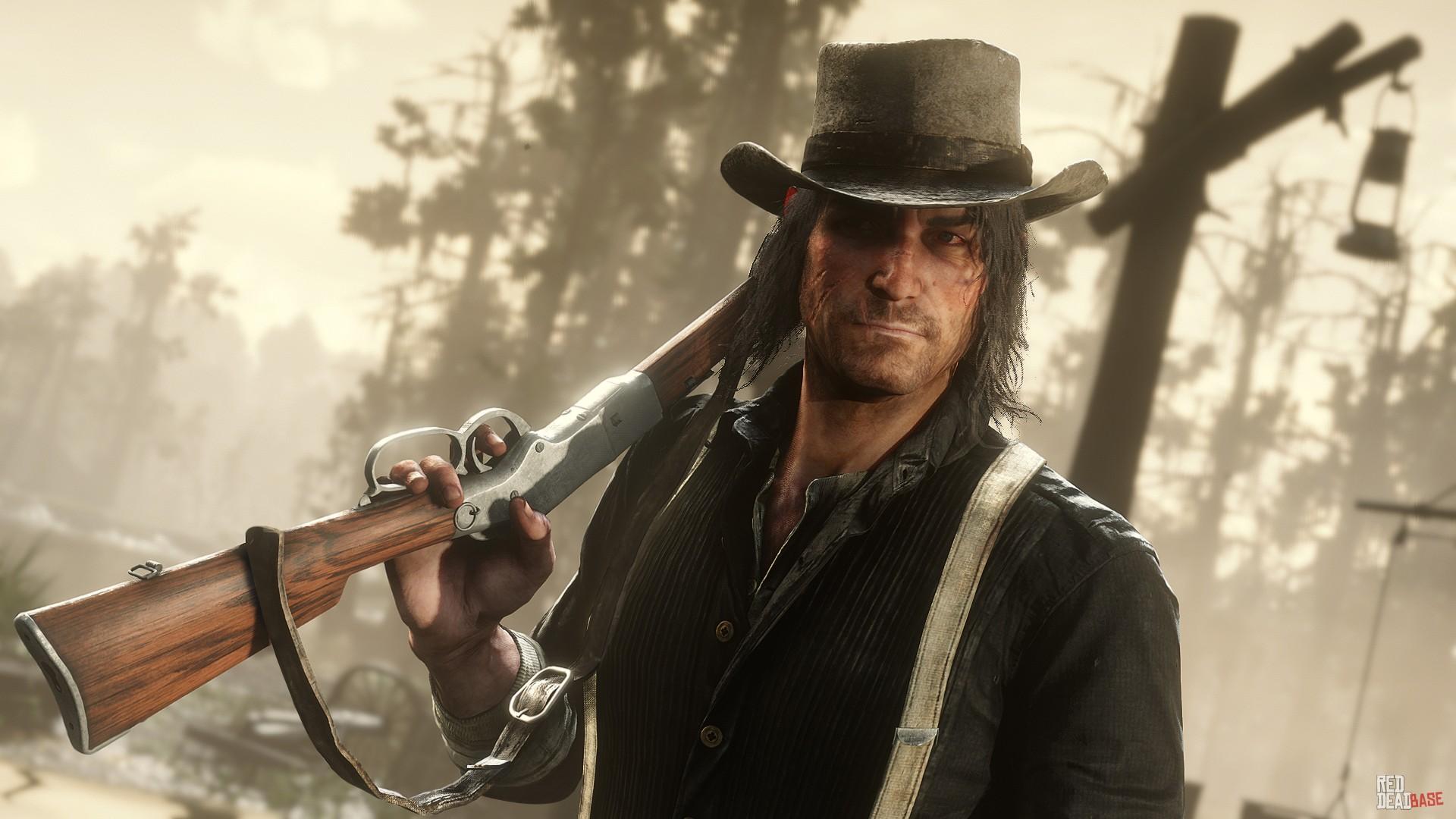 American Outlaw
Red Dead Redemption might just be the single video game that captures America in the early 1900's time period the best. For the same reason Western movies are so prevalent and popular, this game made a big splash in 2010. Critics everywhere claimed it was the game of the year and they primarily praised the main character, and protagonist, John Marston.
Marston was a fairly simple man. He loved his family and wanted to protect them. Fighting against rival outlaws, lawmen, and revolutionaries alike, John lives in a time that is distinctly American. When people think of America in the late 1800's, many conjure up the image of the stereotypical "West". This is John's world and he knows it all too well.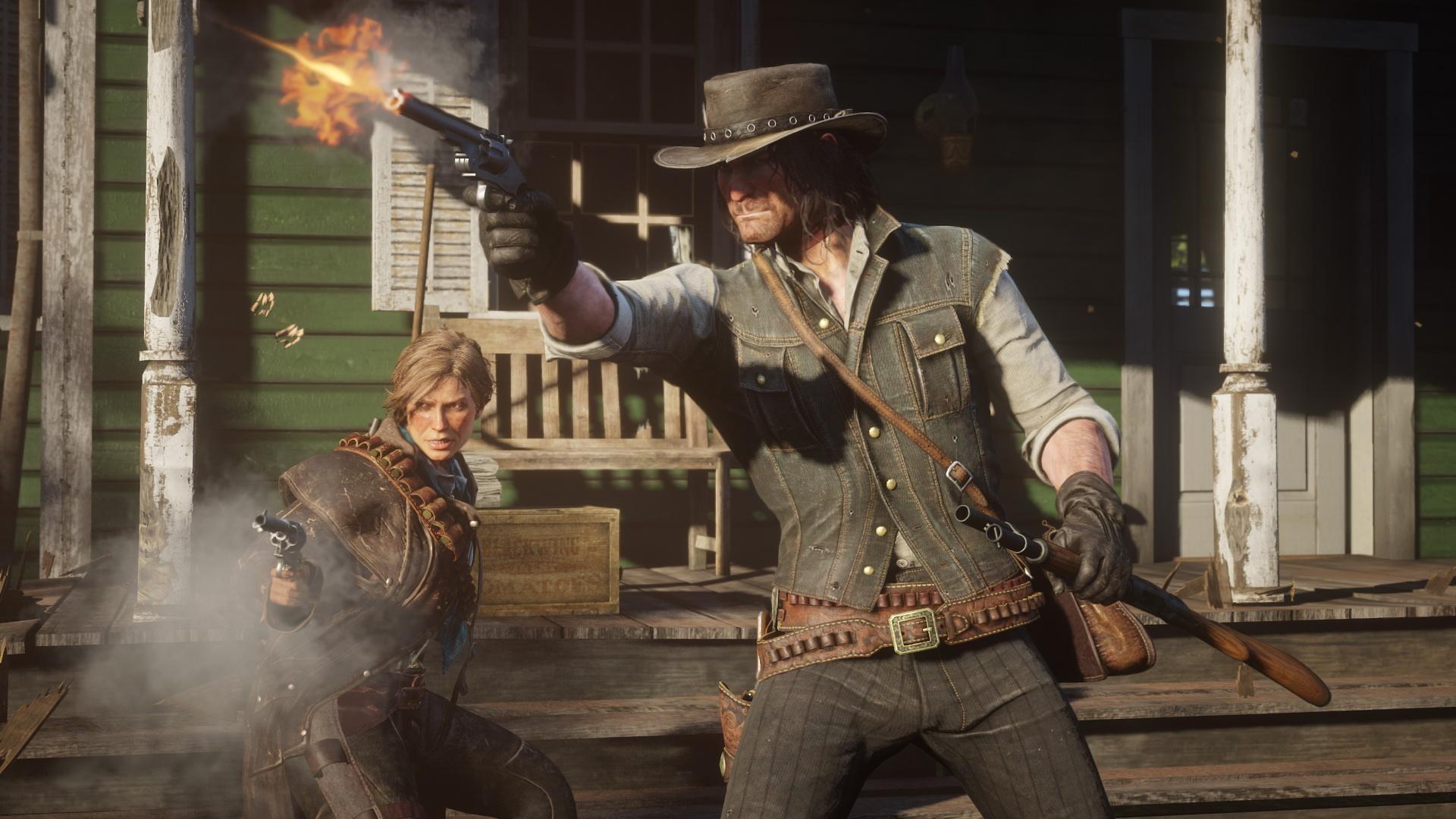 A Sign Of The Times
The time period in which John lives is one of the most memorable in American history. Horses were the main form of travel, but automobiles had just been invented, and strange wooden kites were being flown in the sky by brave and silly men. Covered wagons combed the countryside in pursuit of The American Dream. The opening sequence of Red Dead Redemption showcases the changes that are taking place, and the train that John rides on is filled with people looking forward to the future.
One of the reasons John is so popular is that the world he inhabits feels so real. The hunting, herb picking, and various classic guns make everything seem so natural. Because of this, Red Dead Redemption inspires many fans to look into the real history of The West, and that is a truly amazing thing for a video game to do. John is able to participate in various activities associated with the American West, including but not limited to: farming, cattle driving, pistol duels, bounty hunting and so much more.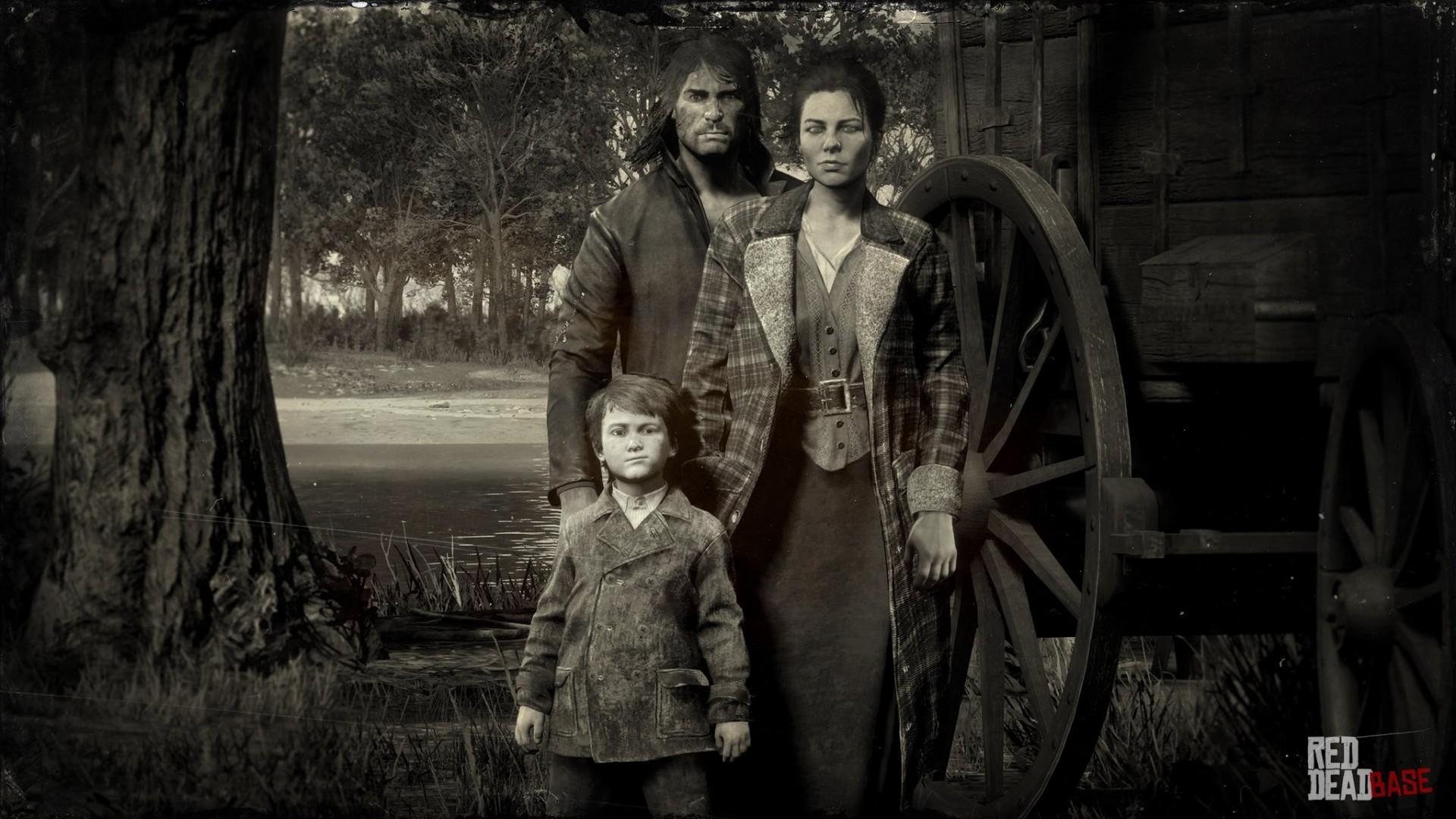 A True Tragedy
The plot of Red Dead Redemption is about a man trying to right the wrongs of his past, and in doing so, saving his family from the increasingly powerful government of the United States. By helping people in need, and doing the bidding of the government agents who have kidnapped his family, John continues down a long and arduous path on the way to real redemption. Following John for the entire game, players develop a deep fondness for the character, and we too, hope he is able to find happiness for his family as well as himself.
That is not how things play out. John is never allowed to escape his past and the agents use his former life of violence as a way to incentivize him to continue being a brutal man. He uses his talents on the enemies of these men, furthering their goals with his own blood and sweat. In the end, these agents show their true colors, as they were never really planning on letting him go anyway. It seems there never really was a chance for John to redeem himself.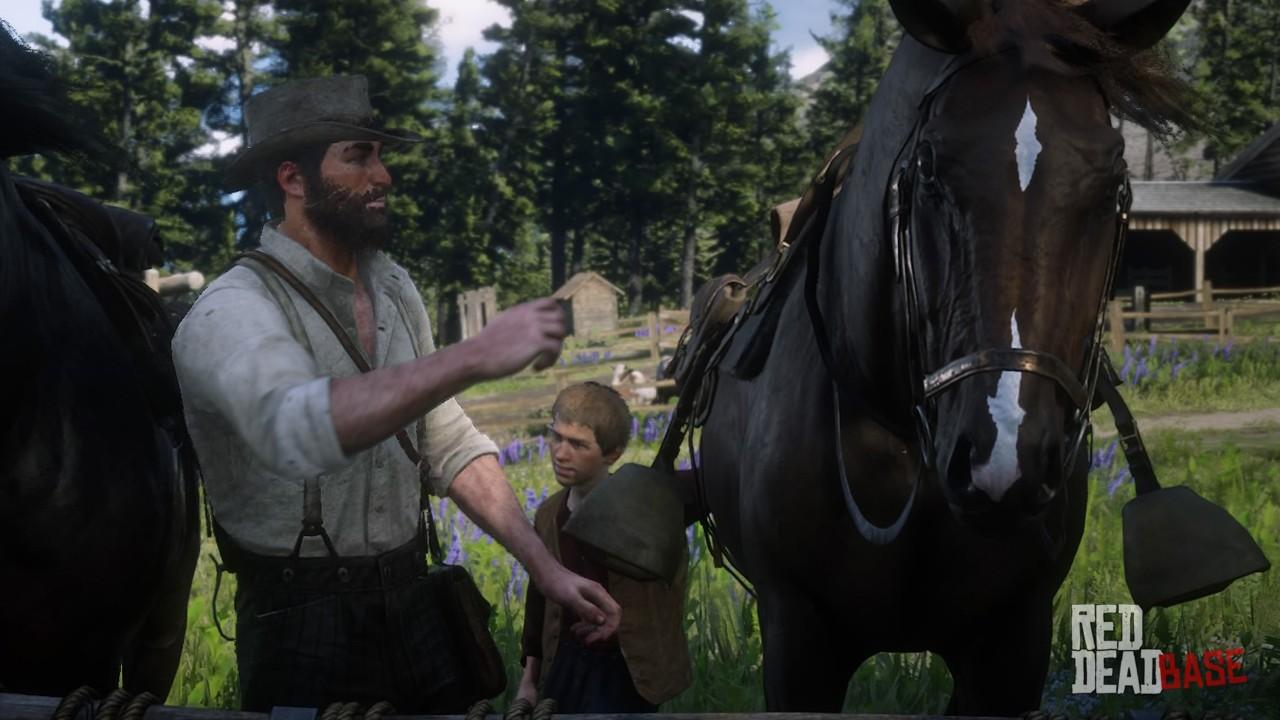 Defining a Genre
When Red Dead Redemption came out in 2010, very few games had ever portrayed the classic American West. This game carved its own lane and tapped into a demographic that is already extremely popular in the US, the very same place that has a whole genre of books and movies devoted to it. With John Marston, us folks living in the 21st century were given a look into what life was like for an outlaw in 1911. We see through John's eyes the way he sees the countryside, which is viewed as dangerous yet full of opportunities.
With the success of Red Dead Redemption 2 as well as Red Dead Online, a huge fanbase, as well as a large media market, now exists for Rockstar to exploit. There are many fans who still play both games as well as Online. There will surely be a sequel to follow at some point, and although John's story has ended, we can only hope that some insight into his life will be given when the time comes for the next installment of the series.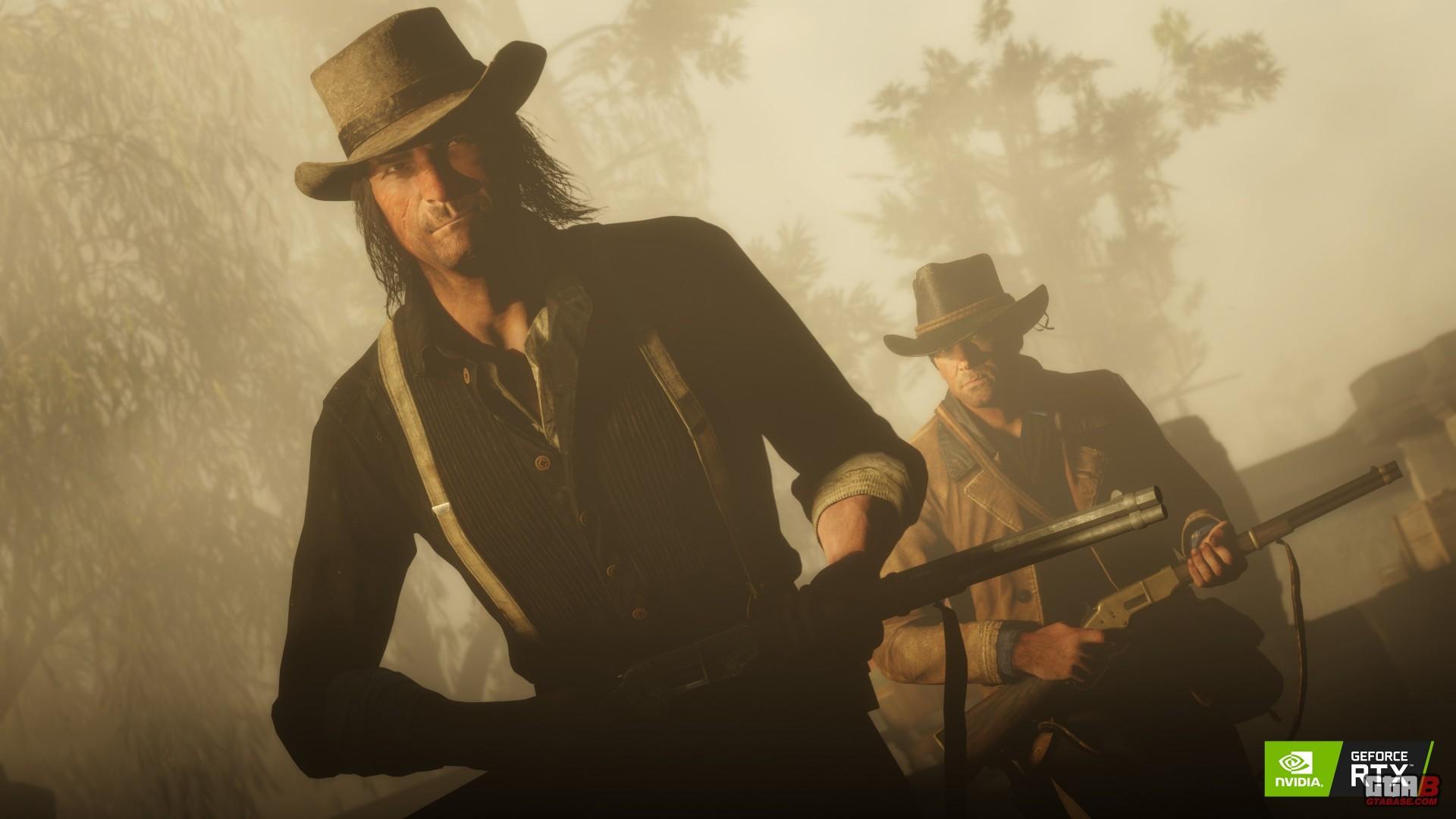 A Friendship For The Ages
The dynamic between John Marston, and the playable protagonist of Red Dead Redemption 2, Arthur Morgan, is one of the best parts of John's story. Arthur is like a big brother to him. He saves him in the cold mountains of Colter and eventually makes things safe enough for him to leave his outlaw life and try to start living on the legitimate side of the law. Their interactions in-game show how close they really are. They both grew up as sons of Dutch Van der Linde, and that is one close bond that they share as brothers.
Though Arthur finds out it is too late in life for him to make a big change for himself, he does discover that giving John and his family a chance to fall back would be time well spent. He tells John to have Abigail start planning for an escape, and then protects John on his way out. By helping John to live the life that Arthur wishes he could have had for himself, he is able to capture some peace in the hard life he has had to live.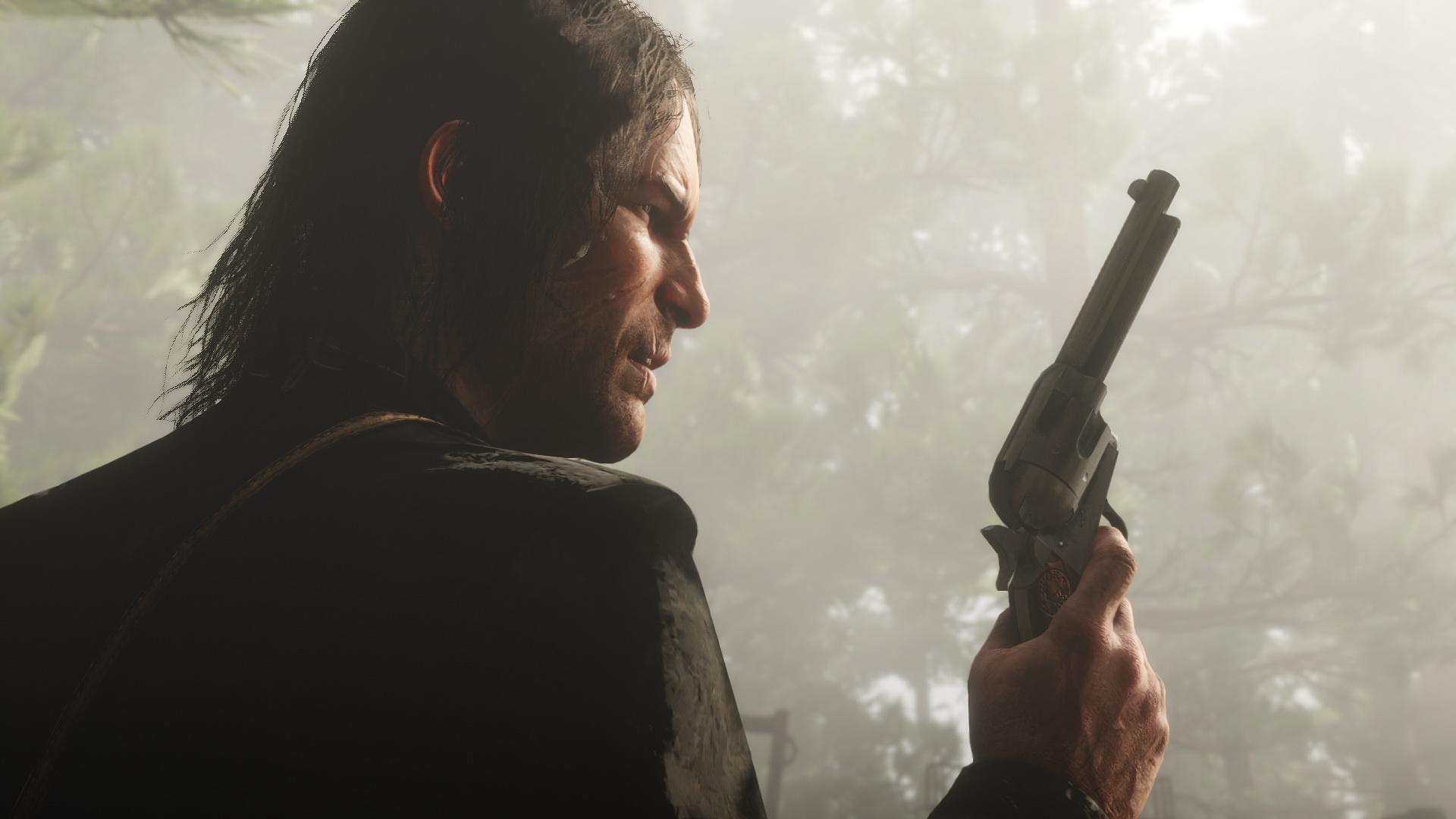 Portraying A Legend
Actor Rob Wiethoff struggled in Hollywood trying to be an actor. He eventually got an audition for an "unnamed video game franchise" in 2008, and the rest is history. Rob expertly provided voice acting and performance capture in both installments of Red Dead Redemption and is one of the most memorable protagonists of all time. He was able to add grit and temper that made John an intimidating man. While at the same time, he also offered vulnerability that made us feel for John on a deeply emotional level.
Rob gained a rather large following for his performance as John Marston, and it changed a lot of things in his life for the better. Rob can be credited with making John the character he is, as well as delivering an emotional performance that truly shows how tragic the story of John Marston is. Anyone who has played through the story mode of Red Dead Redemption will never forget Rob's career-defining performance as John Marston.
Altogether Amazing
There are so many gameplay moments that have endeared John Marston to the dedicated fans of the Red Dead Redemption series. John's exploits as a man on the run in the second game showed fans the backstory they needed to understand why he was so hellbent on revenge in the first installment. John has always done things for his family and his gang, so it is no surprise that he was willing to risk his life and do unspeakable things in order to accomplish his goals.
There are countless memorable moments in John's life, that we as players got to experience with him. From rustling farm animals at Emerald Ranch to his epic escape from Sisika Penitentiary, each fan has his own favorite. In the first game, few fans will ever forget the final showdown with a father figure, Dutch Van der Linde, or the last confrontation between him and Bill, or Javier for that matter. What really sticks in fans' memories is John's sad story, the story of a man who deserved to get out of that life and tried so hard, but ultimately was forced to pay for the sins of his chaotic past. No matter when you first saw John Marston, I think we can all agree that he is truly the greatest of all time.
What Made John Marston Great?
There are plenty of reasons that solidified John's success as the essential cowboy character in video game history. The writing by Rockstar along with the detailed design of the game helped cement John Marston into the fiber of pop culture. John was basically a good guy, a simple man who just cared about his family. That is something that many of us can relate to, and it has always been easy for us to sympathize with his effort to rescue his family.
John always had the ambition to be better. In his attempt to become a better person, he had to do many unpleasant things, and it is hard to change. The sole fact that John desired to change, even though his past was full of violence, was one of the main inspirations for the inclusion of the word "redemption" in the title. John was the original cowboy to try to redeem himself in Rockstar's beautiful world, and even though he had a hard time, he inspired all of us to try to change ourselves for the better as well.