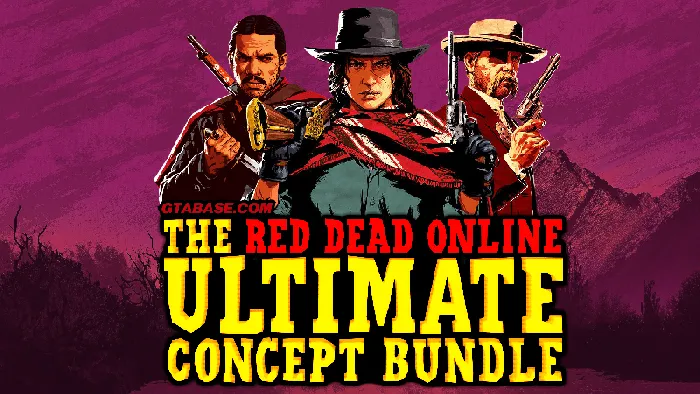 Page 1 of 13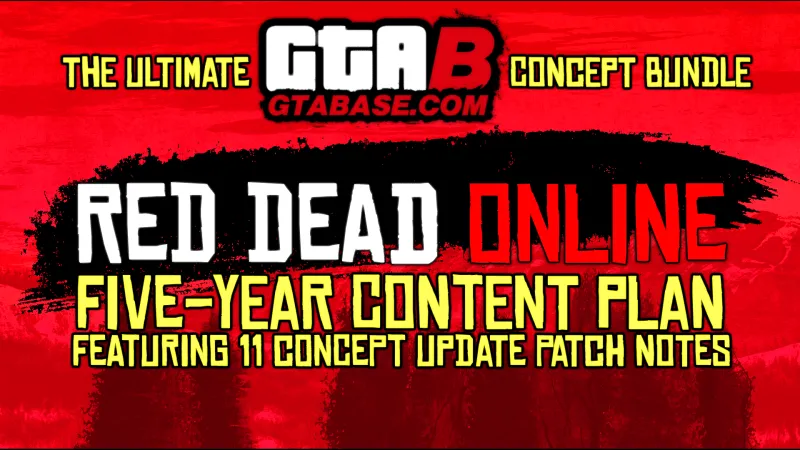 Hi, I'm Yangy. You might not know me by name, but you might know me for my ideas. I've been writing articles at GTABase for around a year now, and it has been a great pleasure. My most popular form of content here has always been my concept updates for Red Dead Online.
Since my first ideas article discussing properties, to my most recent 'Western Skills' idea – I've been having people tell me they wish I was a creative director for Red Dead Online, and that they wish my ideas were implemented into the game.
With now eleven detailed concept articles having now been released to the website, I felt the best way to celebrate my approaching one-year anniversary, and at the time of this article's release - my 21st birthday, at the site would be to bundle up each of the updates into one large, ultimate concept bundle article.
Each of my proposed ideas have been split into a Rockstar Patch Notes-style format, for eleven different updates in order. Each update, I detail seasonal events, the main content for the update, and any other miscellaneous changes and additions. I've tried to match Rockstar's style as much as possible but have included extra details in places in order to fully get the idea of my concepts across.
Each update will come with a season, which will have their own form of live events which take place through the main story of Red Dead Redemption 2. I've tried to tie the character in to the events of the story as much as possible, without sacrificing its integrity. To do so, I had the player mostly watch from afar, only having an impact during events not shown on camera in the main story. The additional context makes for a nice way to intertwine Online and Singleplayer and provide new beats and emotional moments to the journey of the Van Der Linde Gang.
The live events will work differently from other games:
Weekly cutscenes are cutscenes players will be able to watch once at any point during that week.
Daily cutscenes are like weekly cutscenes, but daily.
Daily events are events that will show up in the game world during one particular day.
Semi-seasonal events and cutscenes are events and cutscenes players will be able to watch or partake in once from a set date, until the end of the season.
Of course, not all updates will be for everyone, and this is a LARGE article detailing THOUSANDS of new changes, so here's a list of each update title, so if you're more inclined to skip to what you like – You can use the index to skip to the following updates: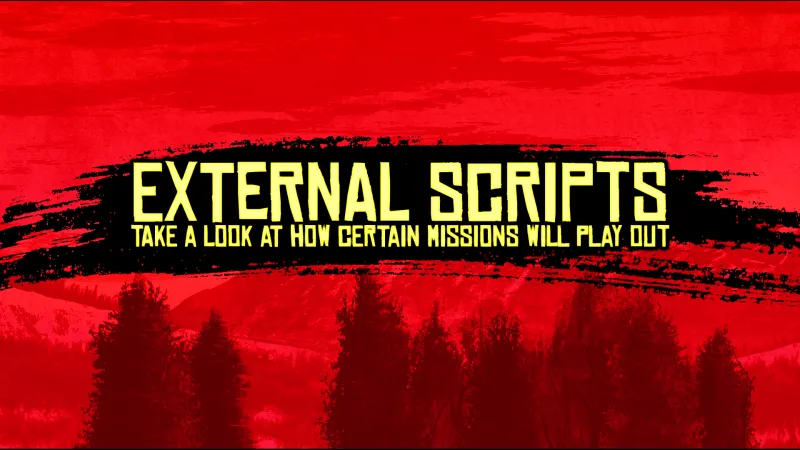 I have also conceptualised many different scripts for these updates, which can be read here!
Justification:
Red Dead Online has been struggling, and whilst I'm not a game designer or business expert, I believe my ideas can help. Many speculate Rockstar haven't been giving RDO the love it deserves due to low player counts, so they can't justify spending more on the game, which further leads to dwindling player counts. I believe my ideas will help boost player counts, and in turn, consumer spending. Each update progresses in scale, which should help Rockstar be able to justify the higher-budget updates further down the line. I've done my best to balance all of the updates in order to bring
My Ultimate Concept Bundle focuses on a perfect world, where Red Dead Online has a larger team dedicated to it, so it can be treated with the love and care it deserves.
I know there could be copyright concerns releasing feature ideas due to intellectual property, so here I would also like to mention that Rockstar Games is entirely welcome to use any ideas I provide here without sending me any financial compensation or credit.
So, without further ado – Here is the 'Red Dead Online Ultimate Concept Bundle'!