The Great Confusion
From plot holes to retcons, nobody really quite understands the overall timeline of GTA V and it's evolving GTA Online world. Originally set in early 2013, six months before the singleplayer story-mode, GTA Online has grown and changed with new characters, vehicles, and even buildings joining the mix. The confusion really began during a mission in the Gunrunning update, in which Agent 14 states that "It's 2017" - Four years after the game was supposedly set.
Our Resolution
Looking at clues in the dialogue, I've compiled a list of rough dates and storylines in an order which I believe makes sense for the crime-wave in Los Santos to unfold. (Somewhat abridged)


2013
May: GTA Online begins. Los Santos sees mass amounts of people moving in. Police are alarmed to the amounts of assaults seen on the street. Lots of criminals begin to purchase high-end clothing, apartments and vehicles with illegal counterfeit cash which is soon invalidated, leaving them almost bankrupt. Some leave the city for this reason.
July: San Andreas Flight School opens. The original five online heists take place. After 'Series A Funding' Trevor begins to set up his drug business.
September: GTA V's main Story takes place. Canon ending is Option C.
October: Tao Cheng wakes up from his coma, narrowly surviving assassination attempt. Same with Agent ULP who luckily survived the museum three-way fight.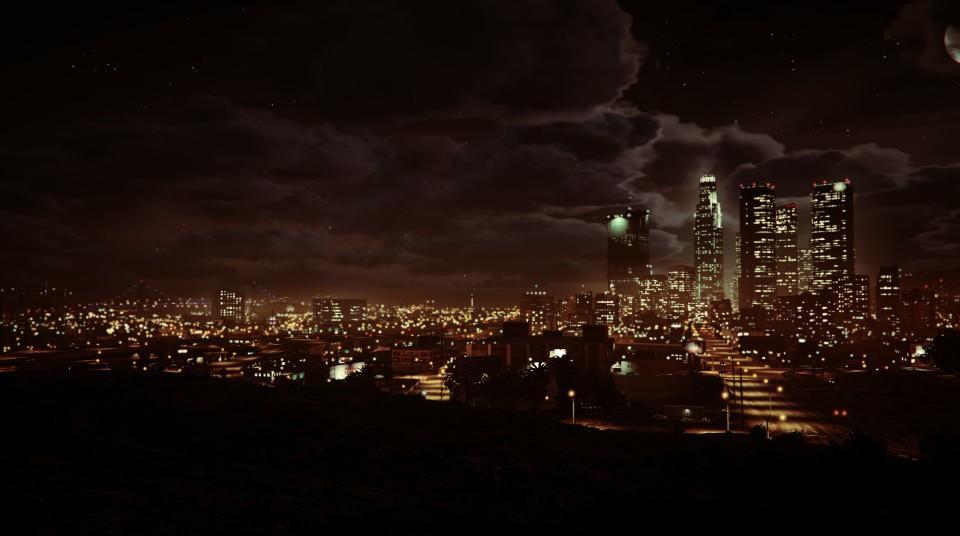 *Note, all Snapmatic images were taken by me, so credit goes to me
2013 - 2015
Los Santos crimewave gets harder as more people come to the city. ULP returns to his FIB job after recovering from his coma.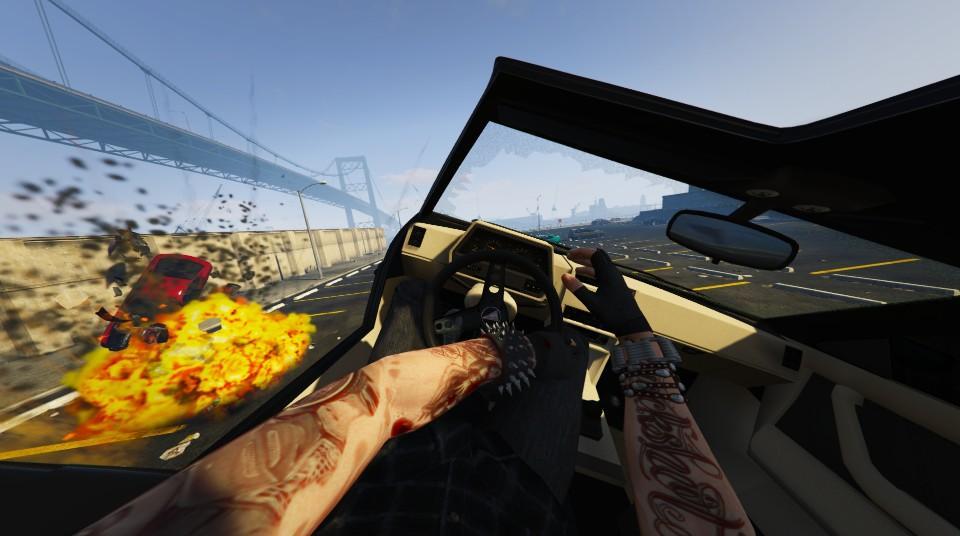 2015
June: Criminals now practically run the city and start purchasing high-end planes and other vehicles.
October: The Lowriders story / Benny's reopens. A surge of highly customised vehicles are seen around the city. Numerous reports of citizens being injured by malfunctioning hydraulics on the cars.
December: More criminals start collaborating to make more money and purchase extravagant yachts which crowd the shores surrounding the island.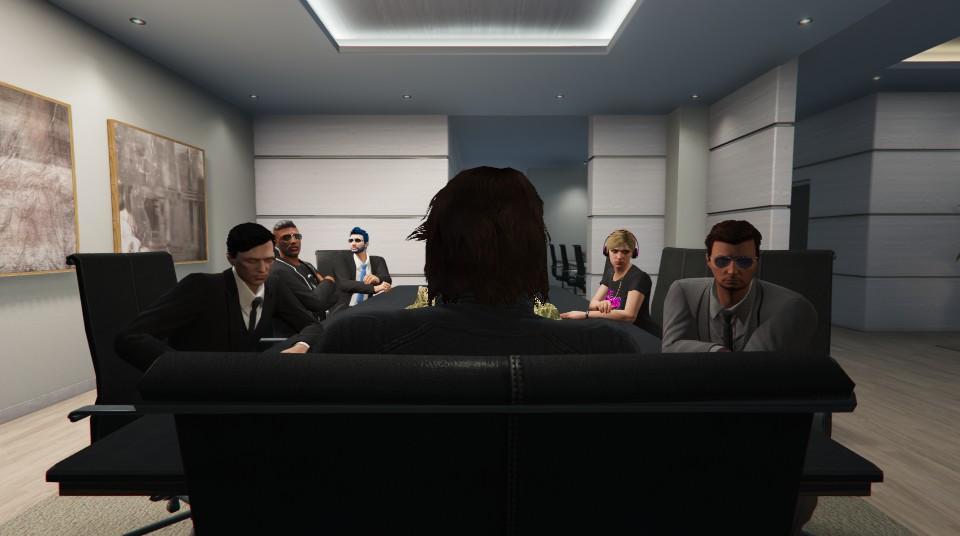 2016
Summer: The criminal underworld grows towards white collar crime, with product smuggling. Criminals begin purchasing offices and warehouses to smuggle goods. Other people turn to virtual reality racing across Los Santos. Large, wild race tournaments take place.
October: Biker gangs see a rise in Los Santos as a response to all the white collar crime. Drugs are at an all-time high, causing Tao Cheng to drop out of rehab.
December: Criminals start stealing and exporting high-end vehicles to fences and other criminals for below-market prices. The first experimental weaponized vehicles are seen on the streets of Los Santos.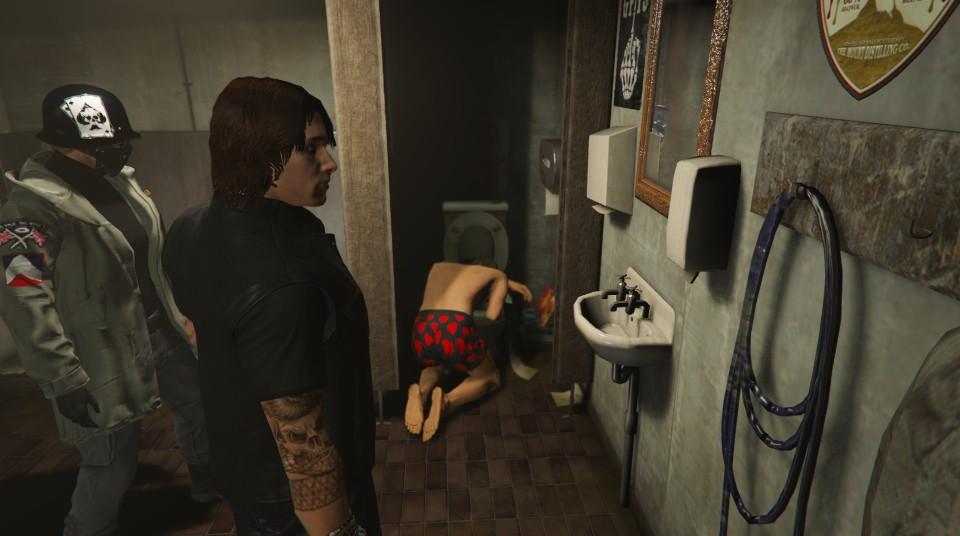 2017
Summer: Hidden bunkers are uncovered across the state, which are quickly overtaken by gunrunners. Military fanatics purchase illegal military vehicles, or modify their own vehicles to cause chaos across the city. With help from a disgruntled 'Nervous Ron' after he was abandoned by Trevor Phillips, some criminals purchase hangars and take their smuggling businesses to the skies focusing on using planes to source and sell their illegal goods. Word of more high-tech vehicles and weaponry is leaked from Humane Labs.
December: The Doomsday Heist storyline. Los Santos real estate prices drop to an all-time-low due to the crime rates and danger of living in the city. Citizens witness flying cars and jetpack chases across the state. Masses move out, as more criminals come to take advantage of the illegal opportunities. Agent ULP heavily considers retirement, Agent 14 almost loses his job. Thanks to contributing to saving the planet, a large amount of criminals have their crimes pardoned and a lot of their ongoing illegal actions ignored.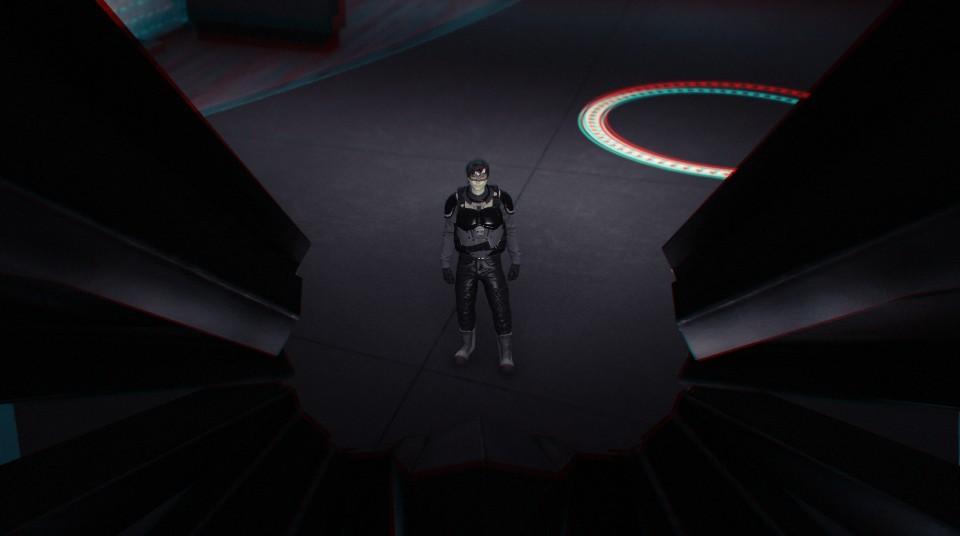 2018
Summer: In an attempt to bring some life back to the city, entrepreneurs start opening new nightclubs around Los Santos. Of course, criminals take wind of this and purchase nightclubs for themselves, with the help of Liberty City's famous 'Tony Prince', as a way to launder their illegal cash. A few months later, a flying bike is seen around the city. Sightings of these vehicles grow daily.
Winter: As a response to the all-out violence on the streets, the Government approves an "Arena War" online gameshow, in which contestants fight to the death in over-the-top modified vehicles. This is an attempt to control the violence and hopefully take out a few mass murderers. It doesn't work very well due to the low-cash-prize incentive, with highly-priced vehicles being on the line.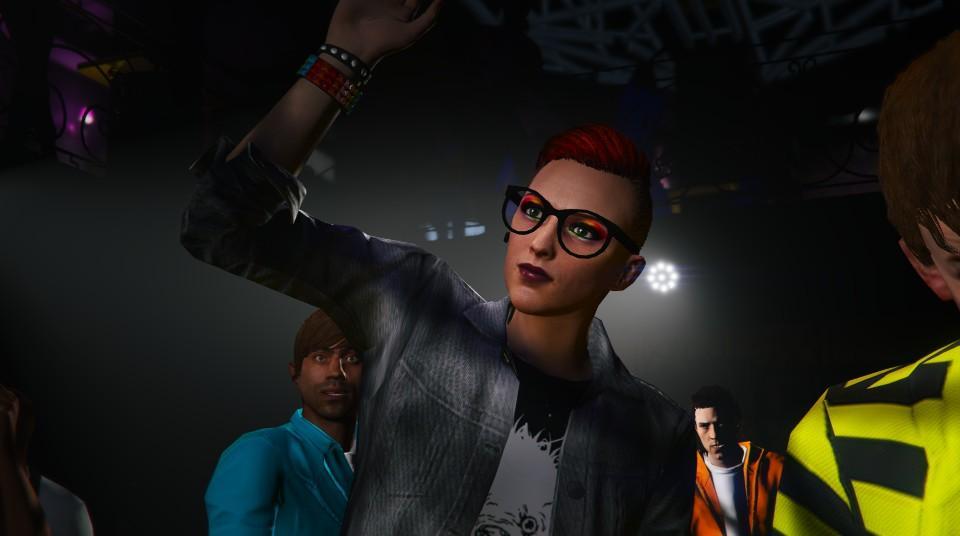 2019
May: The Cheng family purchase the old "Lady Luck" casino and have it destroyed, work on a new one begins.
July: The new 'Diamond Casino' opens, the storyline takes place. Record amounts of criminals hit the city for each of the following months.
October: Vincent finally gets a new job as a mall cop. Georgina Cheng starts planning her revenge on the Duggans.
December: Criminals begin taking advantage of the Casino's success, and rob it, a lot. A wave of retro arcades are opened as a front for the heist planning. Lester finally gets laid and Jimmy De Santa gets a job.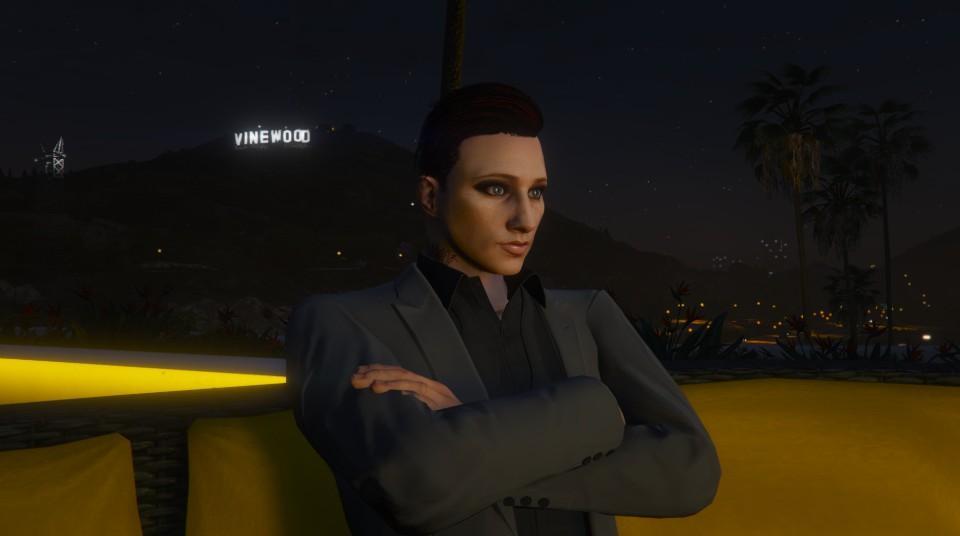 2020
February: Los Santos Open-Wheel-Racing tournaments take place across San Andreas.
April: Word of a criminal recession, and dark financial times hits the city. Theories of the black market taking a large hit from undercover police surface.
May: Criminals start dressing up as aliens and harassing the citizens of Los Santos, and fighting one another causing a city-wide gang war.
August: An Eastern-Asian money-laundering gang begins raiding yachts off the coast of the island, but is met with swift, hard retaliation. After numerous spats, they are eventually dismantled and wiped out. Solomon's movie studio is robbed, and he tasks local criminals with sourcing and re-stealing his props.
What do you think of this order? Do you think GTA Online is a different universe entirely? Feel free to lay out your theory, and perhaps we can discuss it!