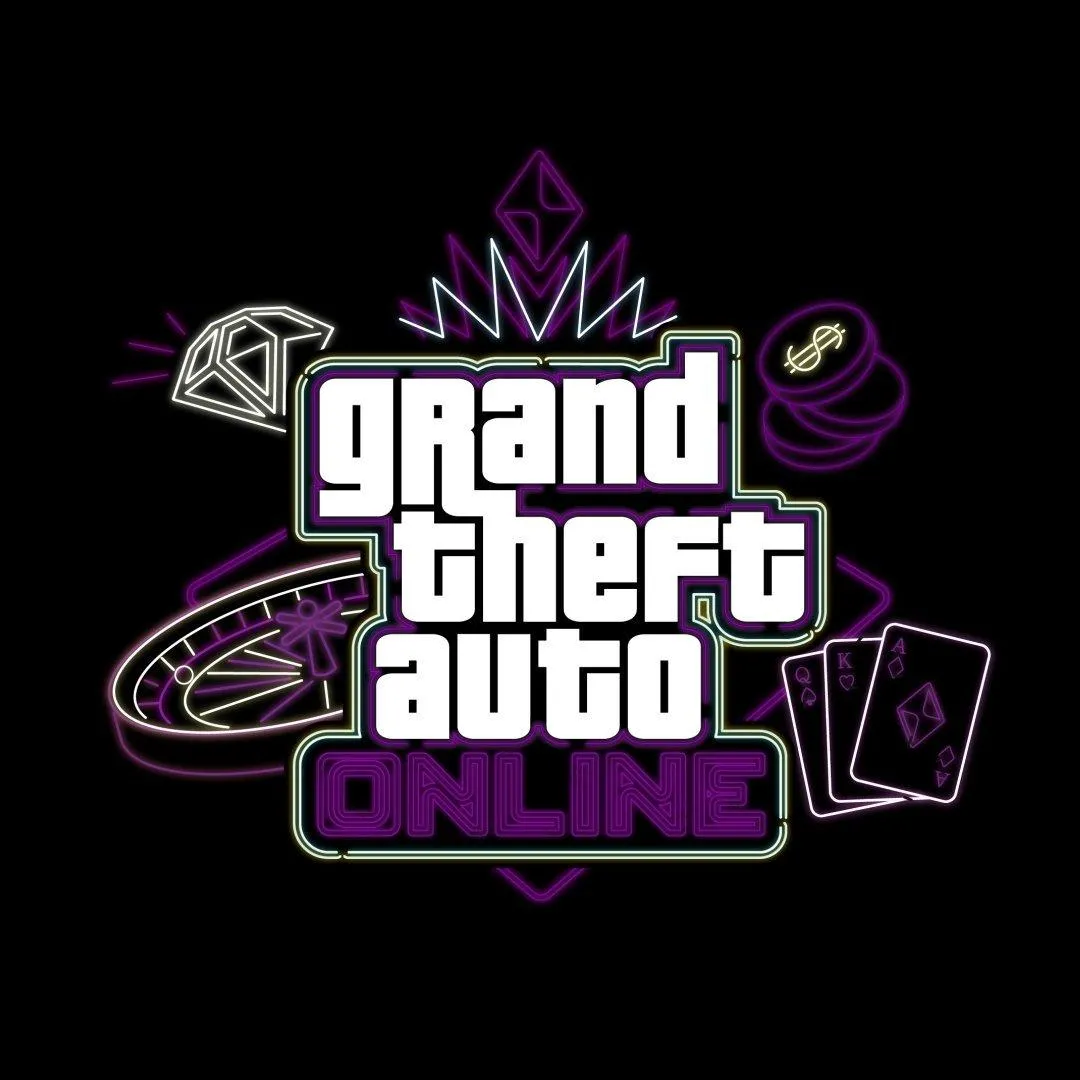 "Opening soon: A luxury casino in the heart of Vinewood..."
Thursday 13 June Update: Rockstar Games officially announced the new GTA Online Casino DLC.
There were rumors that the next GTA Online Update would feature the Casino and now we can confirm it. Thanks to TezFunz2 on Twitter that has released some more information, we now surely know that it will finally happen! Keep reading for all the details...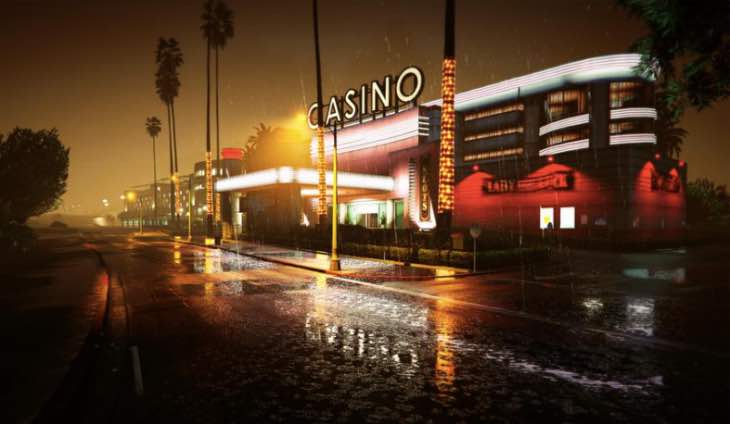 Rockstar has updated the background script to set specific dates that will apply changes to the Casino. You'll notice changes happening near the Casino as we move closer to release.
You will actually see the area near the Casino changing in-game as we move closer to release. Some props will disappear and new ones will appear, Rockstar is going to make it look like the Casino is under construction to open very soon.
It's infact already possible to see some changes if you visit the Casino area. For example, the "Opening Soon" signboard has disappeared, and we can see construction props.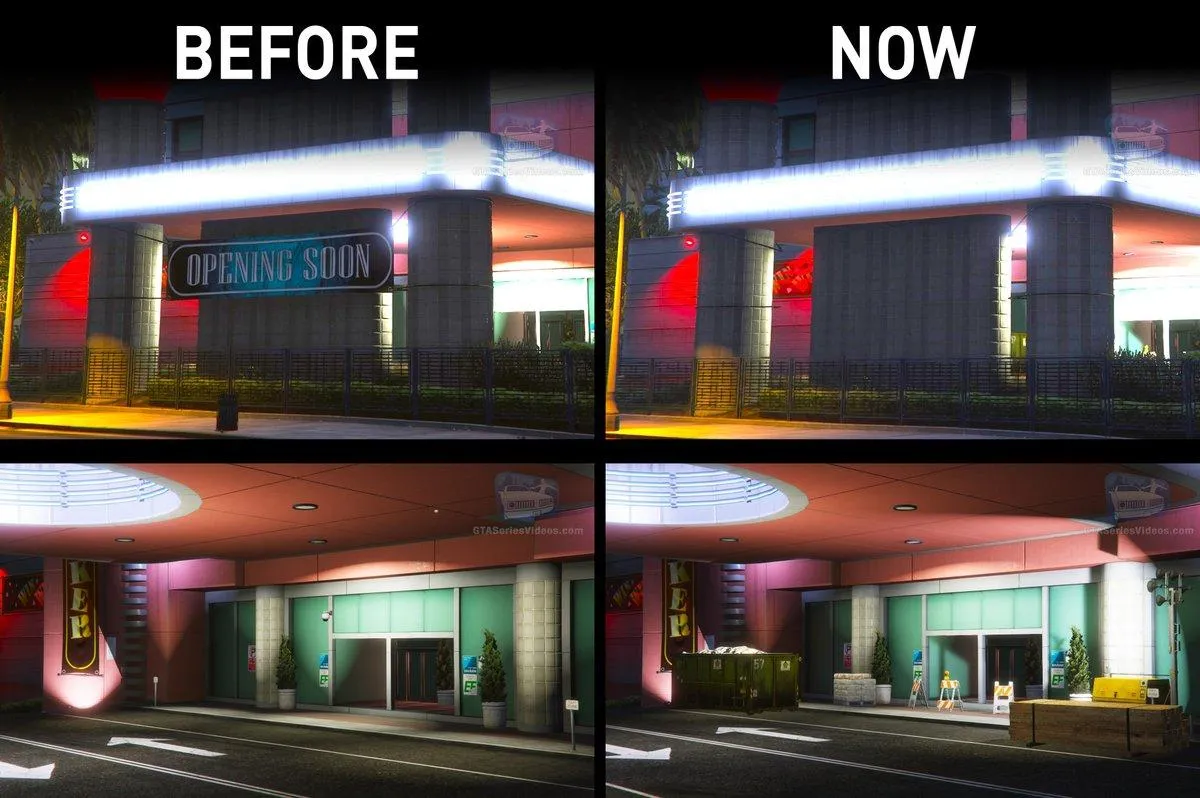 Image Credit: GTA Series
Until now it was impossible to add Gambling in GTA Online due the single Currency present in-game.
So we can probably expect a new Currency type, like Red Dead Online does with RDO$ & Gold Bars. This will make sure that players cannot purchase with real money the Currency that will be used for gambling.
We are so excited about this new Update that GTA Online will receive this summer, stay tuned for more News & Updates coming soon!
Entrance of Casino (weekly update)
Here we will show how the Casino Entrance will change and appear week by week.
Thursday 6 June (week 1)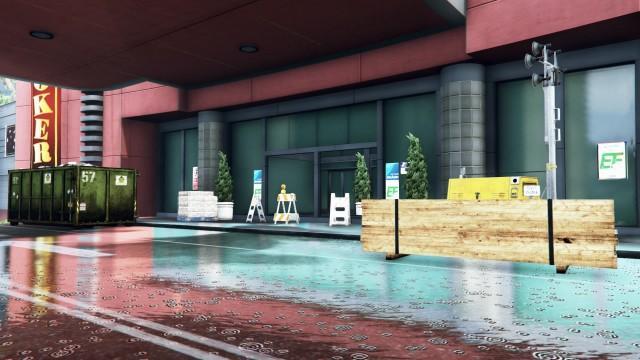 Photo by OhhCurly__ on Twitter
Thursday 13 June (week 2)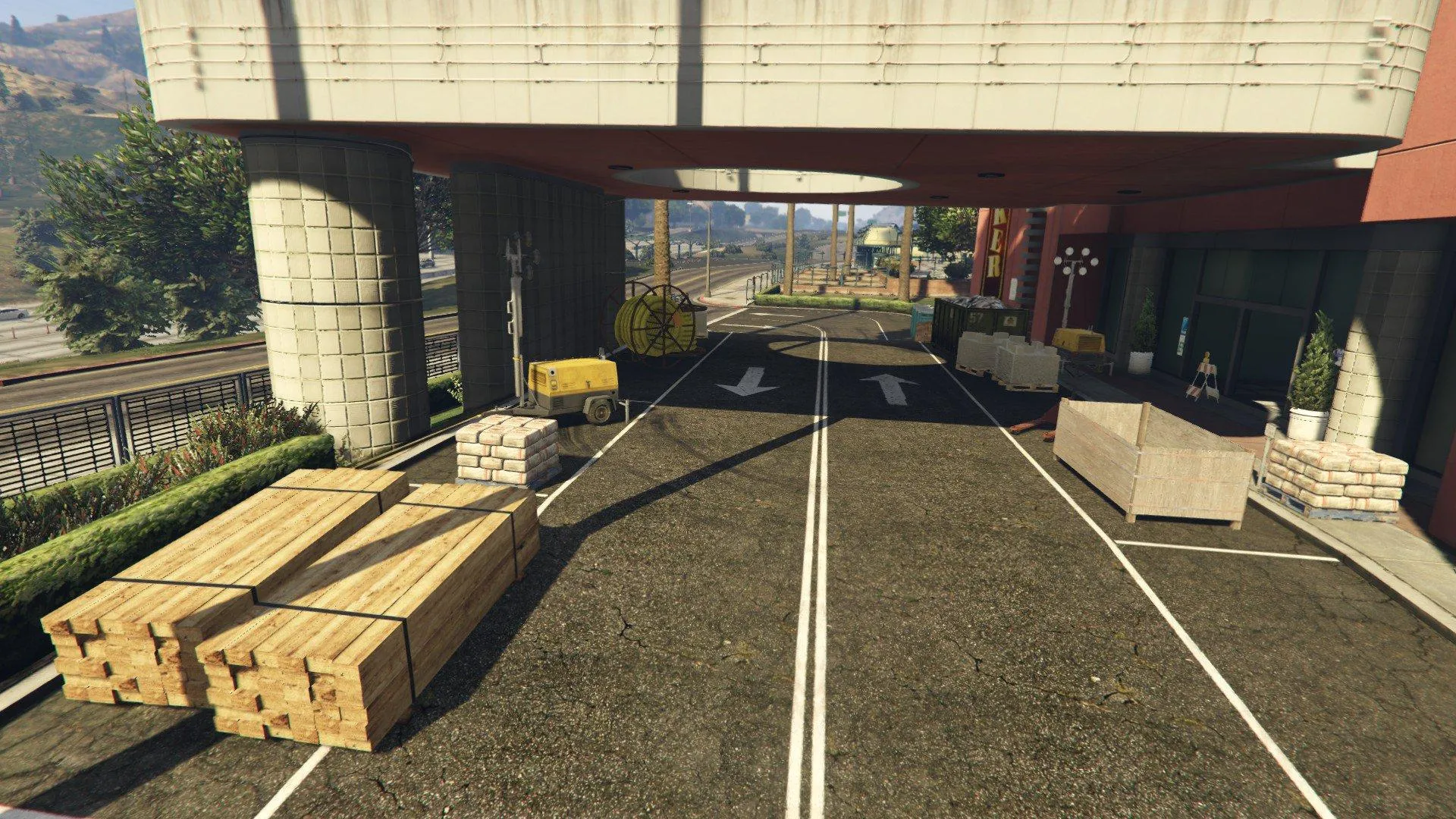 Thursday 20 June (week 3)