Club owners who complete a Nightclub Sell Mission between now and June 5th will earn a cool GTA$250K bonus, while all Nightclub patrons can take advantage of a week-long open bar. Contact Missions are paying out Double Rewards, and players can claim four free DJ tees for simply logging in to play. Keep reading for full details on all this week's bonuses and discounts:
2X GTA$ & RP Opportunities
All Contact Missions, including Madrazo Dispatch Missions and Simeon Premium Deluxe Repo Work Missions, will pay out Double GTA$ & RP through June 5th.
Also Occupy and Hardest Target Adversary Modes are paying out Double GTA$ & RP.
Nightclub Bonus
Nightclub owners will be awarded a one-time GTA$250K bonus for successfully completing any Nightclub Sell Mission. Your GTA$250K cash bonus will be awarded when you log in the following week (between June 6th and June 12th).
Also, all Nightclub drinks are free through June 5th.
Free DJ Tees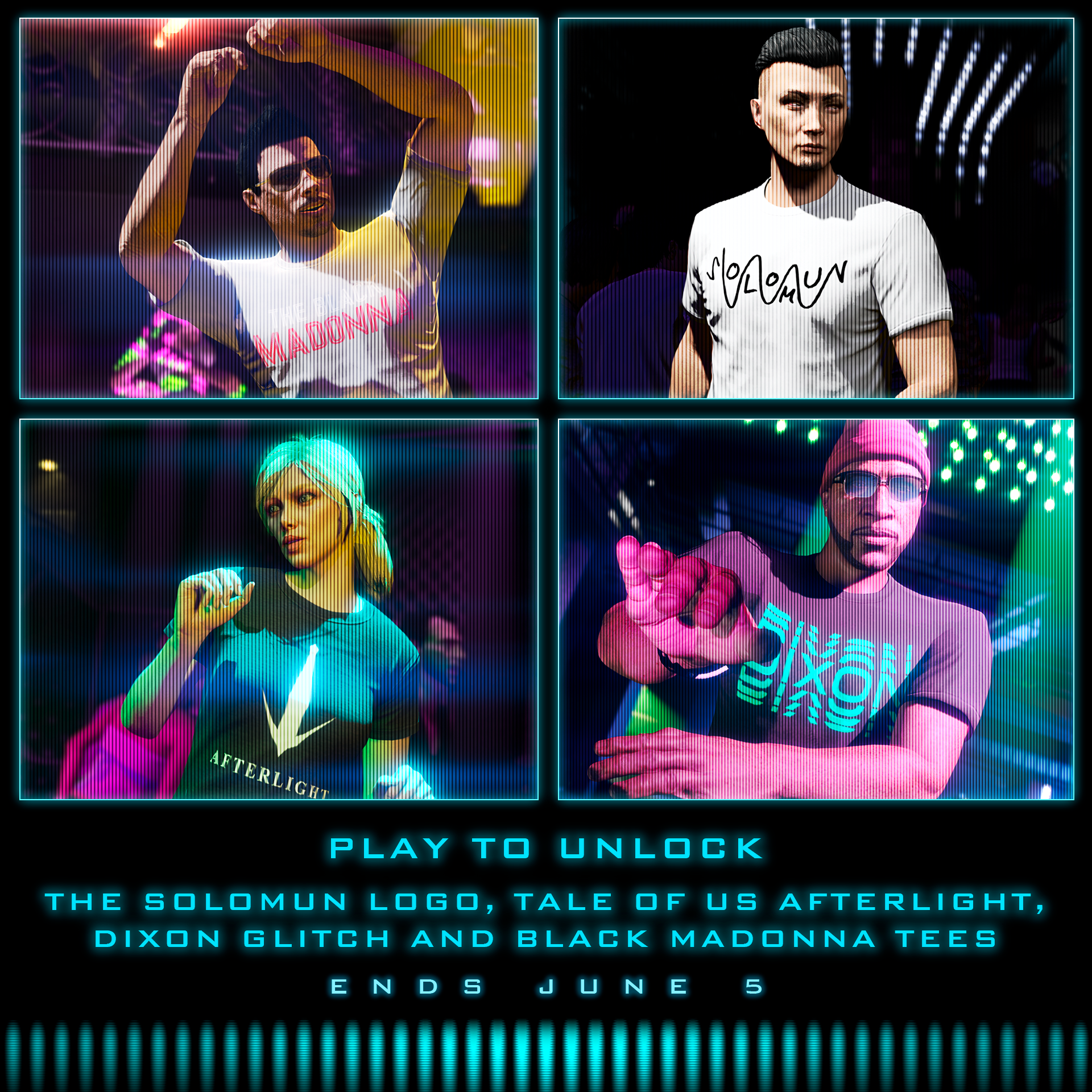 Play any time through June 5th to collect the White Solomun Logo Tee, Tale of Us Afterlight Tee, Dixon Glitch Tee and White The Black Madonna Tee.
Up to 40% Off Nightclubs, Renovations and Add-Ons
Nightclubs – 40% off
Nightclub Technicians – 40% off
Nightclub Garages – 30% off
Nightclub Warehouses – 30% off
Nightclub Renovations & Add-Ons – 30% off
30% Off Gunrunning Supplies
All Gunrunning Supplies are 30% off.
Up to 40% Off Vehicles
Take advantage of these Vehicle Discounts:
Grotti X80 Proto – 40% off
Överflöd Tyrant – 40% off
Dinka Jester Classic – 40% off
Ocelot Swinger – 40% off
Pegassi Oppressor Mk II – 30% off
Ocelot Ardent – 30% off
Vapid Caracara – 35% off
FH-1 Hunter helicopter – 40% off
Premium Races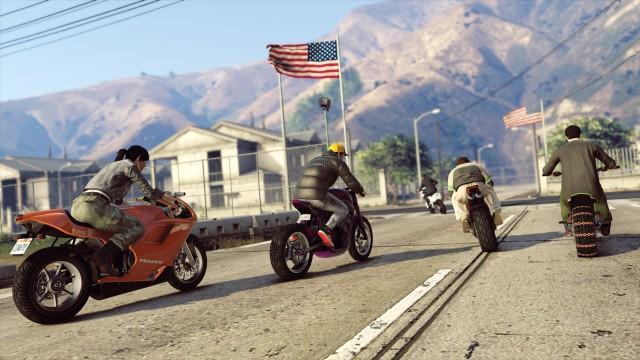 Boots On The Ground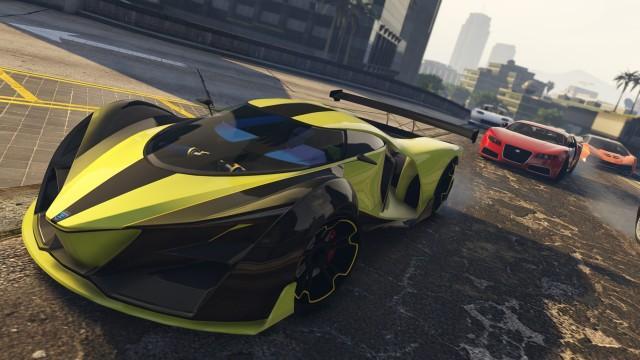 Downtown Underground
To join a Premium Race, either enter through the Quick Job App on your in-game phone or via the yellow corona at Legion Square. Ante up GTA$20K and compete for first place against seven other racers, which awards GTA$100K, while 2nd and 3rd place finishers will receive GTA$30K and GTA$20K respectively.
May 30: Taking Off (locked to Super)
May 31 - June 3: Boots On The Ground (locked to Motorcycle)
June 4 - 5: Downtown Underground (locked to Super)