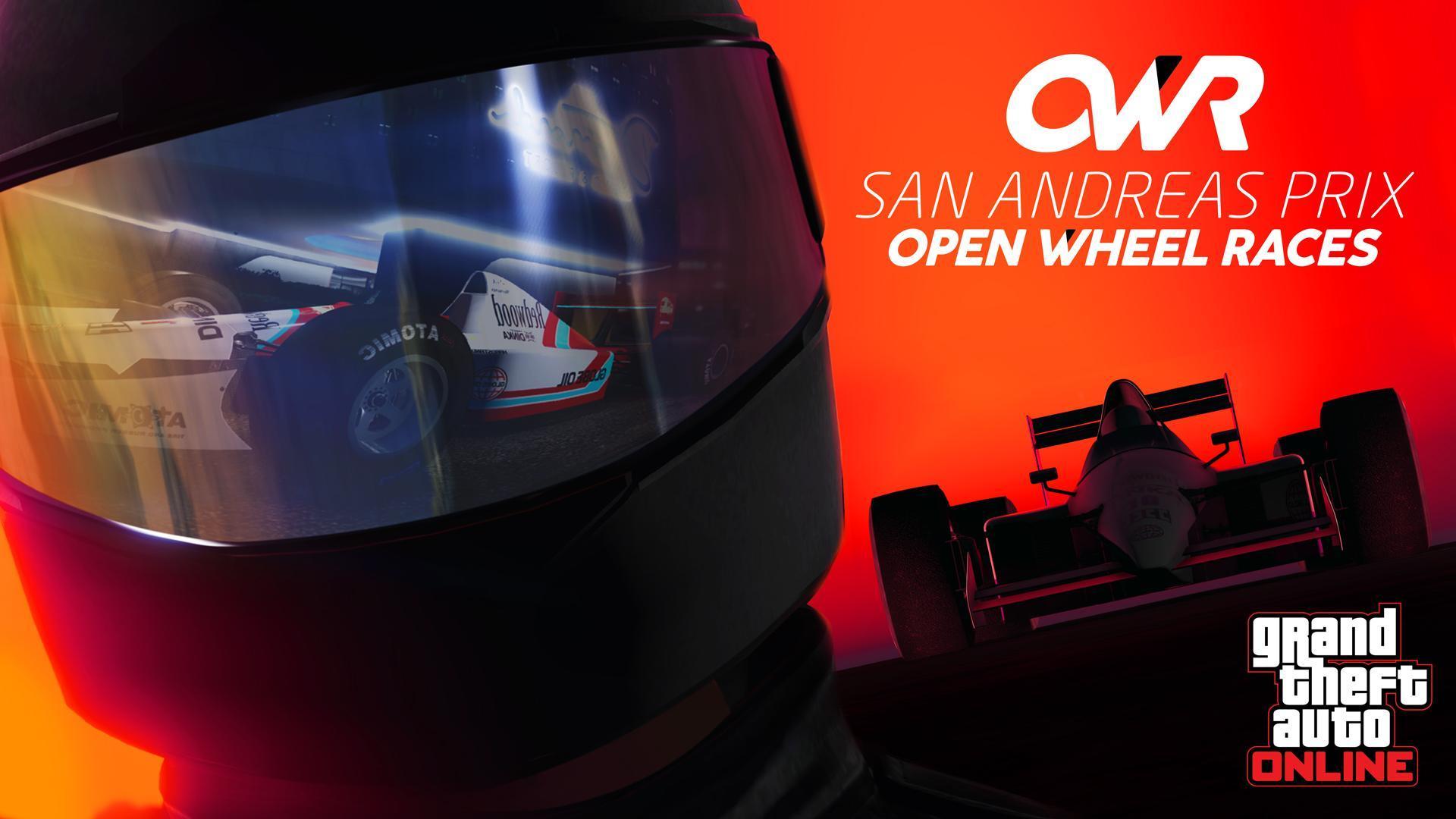 The future of competitive motorsport has arrived, and it's in a hurry.
Two brand new open-wheel ultra-performance vehicles are now available in GTA Online, the Progen PR4 and the Ocelot R88. Plus, seven high-speed new tracks are available dedicated to Open Wheel / Formula 1 Races:
Height of Society
In Due Course
Lap It Up
Brace for Impact
More Haste More Speed
Urban Renewal
New Wave
Dozens of split-second decisions, from the tires you use, to whether you take that all-important pit stop. One seat, one driver, one grand prize.
And you can visit Los Santos Customs to fine-tune your open-wheel masterpiece: spoilers, tires, liveries, engine mods and more.
GTA Online: Open Wheel Racing Trailer
Open Wheel Races & F1 Cars Screenshots