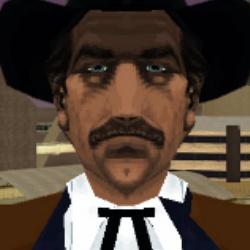 Avery Carrington appears as a Minor Character in GTA Liberty City Stories.
Avery Carrington was an extreme capitalist, property magnate and real estate mogul, initially based in Vice City.
While in Liberty City, he is killed by Toni Cipriani on orders of Donald Love, while in a meeting at the Francis International Airport with the Colombian Cartel.
The character of Avery Carrington also appears in GTA Vice City.
Avery Carrington: Character Info
Role

Minor Character

Gender

Male

Born In Year

1935

Nationality

United States

Location

Liberty City

Occupation

Real Estate Development

Affiliation

Donald Love
Avery Carrington: Appearances
Appearances in Story Missions: