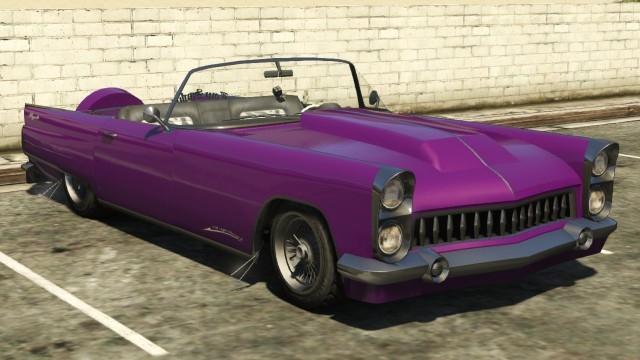 When you buy cars in GTA 5 Online, you can resale them for 60% of their purchase value. The same goes for motorcycles and other vehicles. So if you purchased an expensive vehicle from the in-game websites (such as Legendary Motorsport or Southern San Andreas Super Autos), you will be able to sell them at Los Santos Customs via the "Sell" option, and get back 60% of what you spent.
However, excluding the High-End vehicles that can only be sold if purchased, there are certain free vehicles in GTA Online that you don't even need to buy. You can simply get them from the street and then sell them. Sounds crazy - but in a world where the motto is "Grand Theft Auto", it's not that crazy anymore!
Differently from the purchased vehicles, stolen vehicles in GTA Online sell for 10% of their value. However, there are also some pre-modified NPC vehicles that can be stolen and sold for a much higher resale value, as they're already customized.
So, what are the GTA Online free vehicles with the highest sell price that can be stolen and sold? What are the best cars you can sell to Los Santos Customs to make the most money?
On this page you find the full list of all Stolen Vehicles that you can sell for the most in GTA Online at Los Santos Customs, ranked by their Sell Price, with the most expensive and profitable cars at the top. Don't expect Super Cars though, as those are High-End vehicles considered "too hot" to be accepted by LSC.
Note that selling vehicles in GTA Online has a cooldown: you can sell a vehicle once per in-game day in GTA Online, which equals to 48 minutes in real-time.
GTA Online: Highest Selling Pre-Modified Cars at Los Santos Customs
If you're lucky, or if you look in specific places, you can find on the street the following pre-modified NPC vehicles that are worth a lot more than normal when sold at Los Santos Customs. This is because they already come with customizations, so they have a higher value.
Check out the respective vehicle page to find the exact locations where you can find these pre-modified variants.
GTA Online: List of Vehicles with the Highest Sell Price at Los Santos Customs
The sell prices here below refer to the stock model of the vehicles, without customizations. These prices apply when selling these vehicles in perfect condition.
If you damage the car on your way to Los Santos Customs, the resale value will be decreased based on the needed repairs.
Every vehicle in this list has been released when GTA Online was first launched, as all DLC vehicles added in subsequent Title Updates were classified as "High-End" (can only be sold if purchased). However, some updates have been made to vehicles availability over the years, and this list is updated and current as of 2023.
Clicking on each vehicle brings you to their detailed information and statistics.
To browse through all the vehicles included in GTA V & GTA Online, with custom filters and ability to sort by any statistics and specifications, see the complete GTA V & GTA Online Vehicles Database.