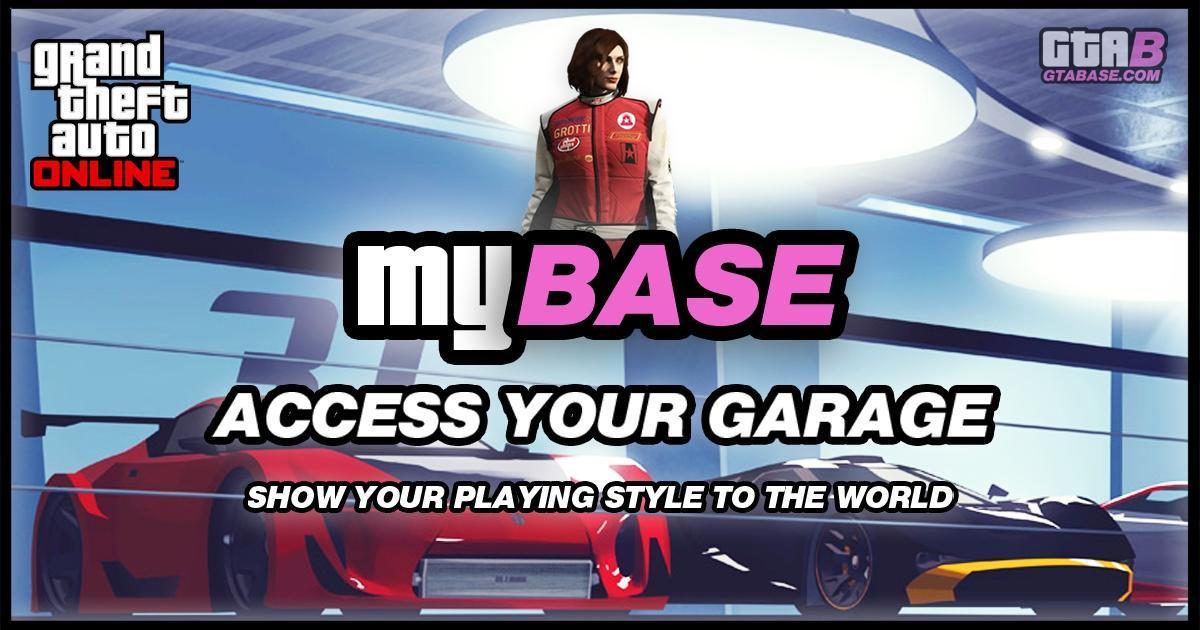 Today in GTA Online, each individual player can own up to about 300 vehicles, across dozens of different properties and storage. That's a lot to keep track of!
So we are extremely happy to announce the launch of a new, interactive feature to our website - the ability for you to keep track and showcase to the world all the Properties and Vehicles you own in Grand Theft Auto Online!
Access Your Properties and Garages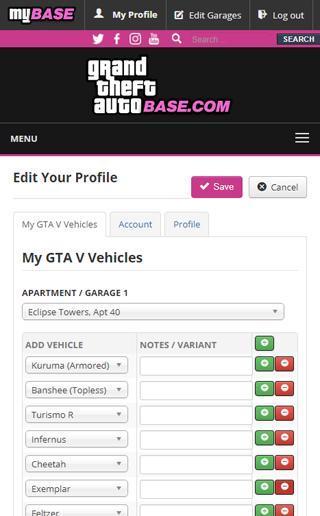 Whether you just want to keep a private record to help remember where you stored each of your vehicles, or whether you want to boast with your friends and publicly show off all the wealth you were able to acquire in-game, with "MyBase" you can do just that!
You are now able to quickly register and log into your own profile, and immediately jump into editing your Properties and Garage by using the "Edit Garages" link at the top of the website.
You can select which properties you own amongst Apartments, Offices, Clubhouses, Hangars, Bunkers, Facilities, Nightclubs, Penthouses, Pegasus and more, and you can fill-in and organize all the Vehicles you own and store inside each of them. For each vehicle, you can also write an additional note to specify in which color or livery you own them, or any special detail you would like to state about each personal vehicle.
This allows you to easily share with your friends and with the world how you organize your life in-game and your way of playing GTA Online, exhibiting all the cars, motorcycles, planes and special vehicles you own! And if you still don't have some vehicles but you've set your sights on them, you can also note them down thanks to a dedicated "My Wishlist" section.
This interactive feature is also perfectly integrated with our deep GTA V Vehicles Database: from your profile (or other users profiles) you will be able to simply click on each Property or Vehicle to go into their detailed page, with all their respective information and statistics.
Profile Privacy
Your "MyBase" profile comes with the ability to set the Privacy of your own personal page:
Public: This allows you to share link to your Public Profile in any way you want: showcase to the world all the Properties and Vehicles you own!
Registered Users: With this option, your profile will be visible only to other users that registered to the website and also have their own profile.
Private (Only Me): Or you can choose to keep your profile private and simply use the system to personally remember where you stored your personal vehicles.
Profile Customization
Your "MyBase" profile also allows you to enter and change your profile information at any time.
You are able to customize your Display Name, Bio and Profile Image, optionally add links to your Social Media profiles and to your Gaming Accounts (PSN ID, Xbox Live and Steam), and much more.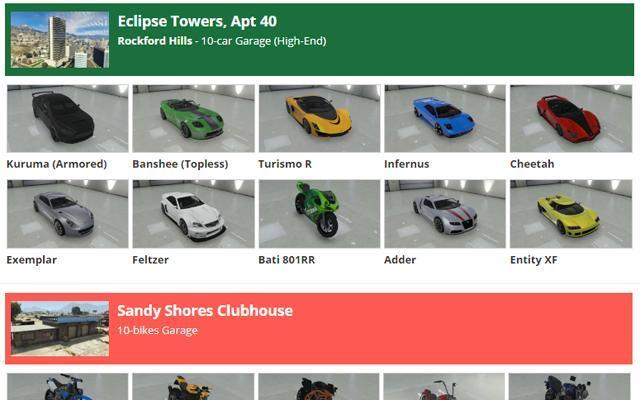 Conclusion
This has been a feature that was long-requested by many supporters of our GTA V Vehicles Database, and we are very excited to finally make it at your disposal!
We hope you enjoy it and that you find this system useful. And we hope you have fun putting together your Properties and Garages - we look forward to seeing them!
And this might just be the first step of MyBase, stay tuned for plenty more profile features to come in the future, such as the ability to enter your personal Horses in Red Dead Redemption 2 and much more.
Feel free to to send us links to your profiles on Twitter at @GTABase and we will be happy to Retweet them! And of course, feel free to tell us if you have any suggestion or option you would like to see added to "MyBase"!
Register Now and Access Your Garage!