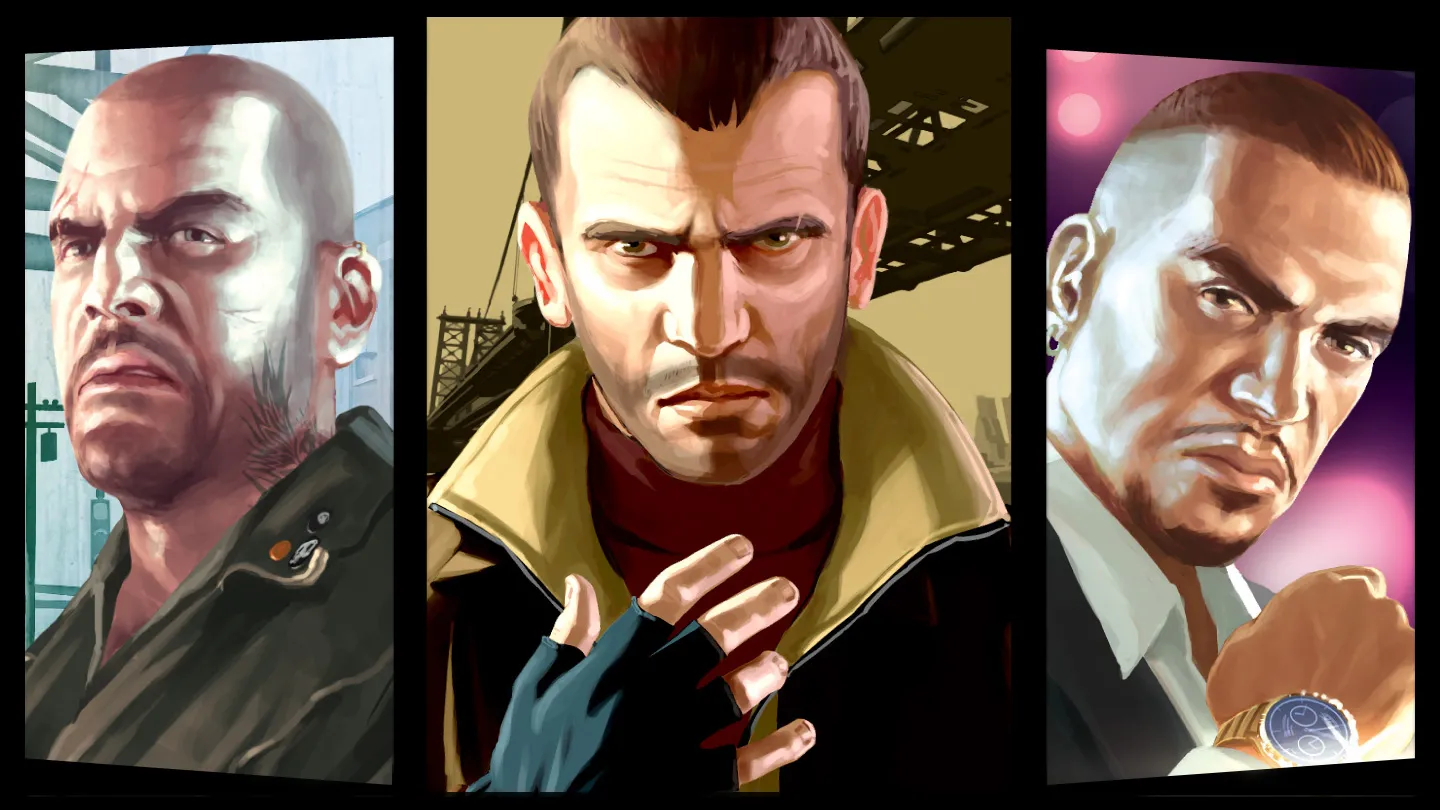 Picking a Favorite
The Grand Theft Auto franchise is full of amazing games. There isn't a single one of them I haven't played. All are enjoyable and feature great stories and wonderfully entertaining characters. The level of engagement you get from a GTA game just hits different. That's exactly how I feel about my personal favorite, GTA IV: Episodes From Liberty City.
While many GTA games offer protagonists that you can model your personality onto, my favorite games have always featured main characters who were set in their ways. This makes the experience feel more cinematic like you have a front-row seat to this epic story that is unfolding in front of your very eyes.
For this reason, my favorite GTA game has to be GTA IV: Episodes from Liberty City. This is a collection of two expansions for the extremely popular GTA IV, and both were initially released separately and as downloadable content. A few years back, they packaged both The Lost and the Damned expansion and The Ballad of Gay Tony into one game, titled Episodes from Liberty City.
These games were similar in idea to the PSP games Liberty City Stories and Vice City Stories. They were spin-offs allowing you to control a little-known character that was tangentially related to the protagonist from the main game, in this case, Grand Theft Auto: Vice City or Grand Theft Auto III, respectively.
Episodes from Liberty City is a collection of spin-off stories, allowing us to control two of the other characters that were involved in the GTA IV storyline. This allows us to lean into a new perspective in the game, giving us new truths and experiences with which to enrich our understanding of the original plot of GTA IV. In addition, we also participate in missions with other main characters from GTA IV, giving us new insights into the motivations and personalities of these multifaceted characters.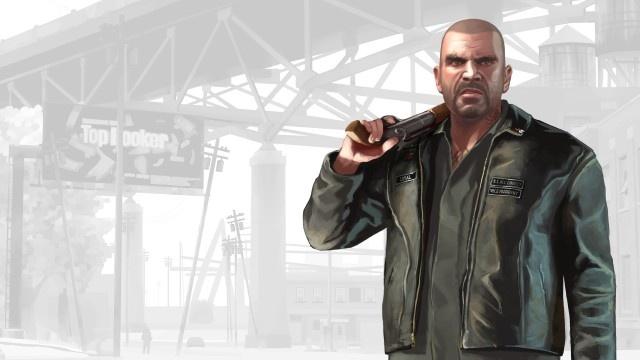 The Protagonists Of Episodes From Liberty City
Grand Theft Auto IV: Episodes from Liberty City offers you the opportunity to control two new protagonists. The Lost and the Damned, a motorcycle club expansion, features local gang leader and biker Johnny Klebitz. Johnny is a hard-nosed, yet a sensitive man who is sick of seeing his compatriots struggle in the 21st century, a time which has largely left them behind. The second expansion, The Ballad of Gay Tony, is all about the glitz and glam of Liberty City's club scene, giving us an in-depth look into the nightlife and criminal underworld of the city that never sleeps. In this edition, we play as Luis Fernando Lopez, a Dominican-American former drug dealer turned bodyguard and gopher for local club king Anthony "Gay Tony" Prince.
Both characters engage in typical missions, taking our rival gangs, finding new business opportunities, and helping their respective leaders. Johnny Klebitz is looking out for his buddies, the men that make up The Lost MC. Johnny leads a troubled life, running from the law, trying to find a place for his old school gang in this modern world. Johnny runs into all kinds of conflicts, especially with his boss and leader of the motorcycle club, Billy Grey.
The dishonesty and subversive nature of this man appall Johnny as he tries to undercover the level of treachery in which Billy has participated. While Johnny cares for the good of the club and his fellow soldiers, Billy cares for himself. His greed leads him toward more money, while he disregards the well-being of his fellow men.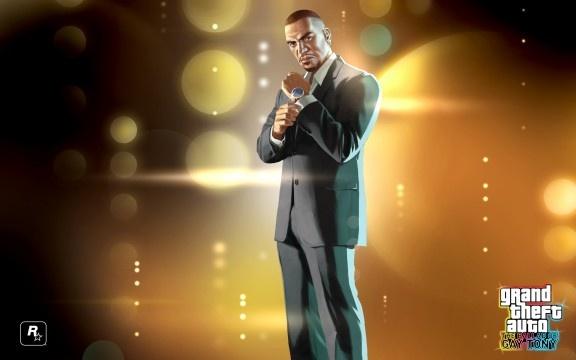 On the other hand, Luis is trying to leave his criminal past behind in order to move into a more legitimate business. He sees Gay Tony as a means to that end. However, he soon finds out that Tony is just as wrapped up in criminal ties as he was. Luis is a loyal man and seeks to extricate Tony from his dangerous obligations. Tony is not cut out to be a criminal and his debts and relationships are bound to destroy him. Luis cares for him deeply and wishes to relieve him of his naivety. Luis spends the entire story doing favors for this man, saving him on several occasions, and trying to keep himself paid and alive.
Both Johnny and Luis are good men at heart. While they commit crimes and participate in the dangerous criminal game, they ultimately do so with the motivation of trying to help and protect the ones they care for. This does not absolve them of guilt, however, and they soon find out that nothing is as easy as it seems.
The Story
The plot of Episodes from Liberty City is, on a very basic level, the same as GTA IV. Instead of playing as Niko Bellic, we play as two characters with whom he has interacted. This gives us the other side of his story as well and ultimately contributes to our complete understanding of the overall tale of GTA IV.
While avoiding spoilers for those who haven't played, and hopefully this article can remind you of the greatness of this game, suffice to say that there is one central event that connects all three of our protagonists. The mission, "Museum Piece", from GTA IV, contains this central event, in which all three men are participants.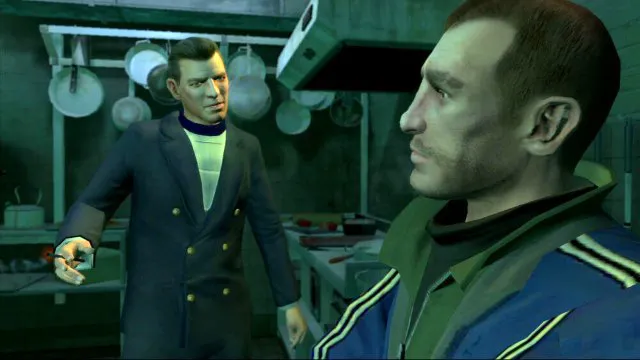 Given to us by Ray Boccino, this mission asks Niko to oversee a deal at the museum involving diamonds and a large amount of cash. The deal ends in violence and mayhem as Luis opens fire on them from a hidden location. Johnny Klebitz steals the money, while Luis takes the diamonds.
Johnny was there to act as protection to Niko, given his complicated relationship with Ray. Johnny and Ray go way back and even have some other mutual friends. Luis has a separate motivation at this meet, however.
The diamonds being sold were stolen from Tony, and Luis is here to take them back. This is the reason he unloads on the diamond dealers with an AK. Johnny, for his part, is the one who stole the diamonds from Tony in the first place. This central event really sets in motion the rest of the story for each of our protagonists and it is really interesting to see the private motivations of each participant in this deal gone wrong.
There are two cross-over missions that allow us the chance to play as each of the three men in the same deal. In The Ballad of Gay Tony, we are offered the mission "Not so Fast", which puts us in Luis' position as the gunman. In The Lost and the Damned, we control Johnny in "Collector's Item" as he tries to help Niko but ultimately absconds with the cash from the diamond deal.
Each man goes in a separate direction post-meeting, but the money and the diamonds each play a large part in our protagonists' journeys from here on out. In addition to this multilayered story and crossover event, Episodes From Liberty City also features some exclusive weapons and cars which make the experience even more enriching.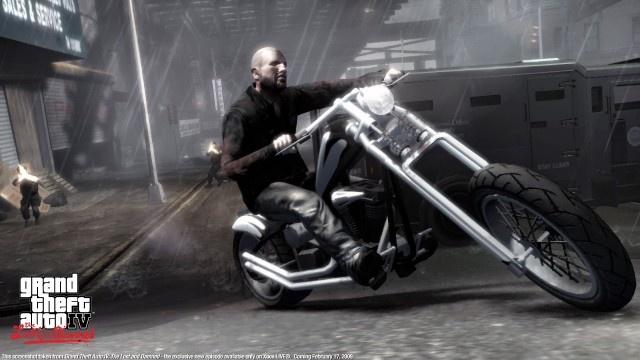 The Exclusives
While the Episodes From Liberty City expansion features the same weapons from GTA IV, there are also a large number of exclusive weapons, which are only available in one expansion or the other.
In The Lost and the Damned, in addition to exclusive motorcycles, there are a few weapons that can be utilized here. First off, the assault shotgun is available, which is the weapon we see Johnny use when he first meets Niko. Johnny also has the ability to use the Automatic 9mm, the Grenade Launcher, and even the Pipe Bomb. The Pool Cue is available for melee combat and brings home that biker theme, while the Sawed-off Shotgun offers us a brutal firearm for robberies and close combat.
As far as exclusive vehicles go for the biker expansion, we have many bikes which only appear in this version of the game, including a unique lime green Bati 800 as well as Johnny's personal bike, the blue and white-striped Hexer. For a complete list of the exclusive vehicles offered in The Lost and the Damned, click here.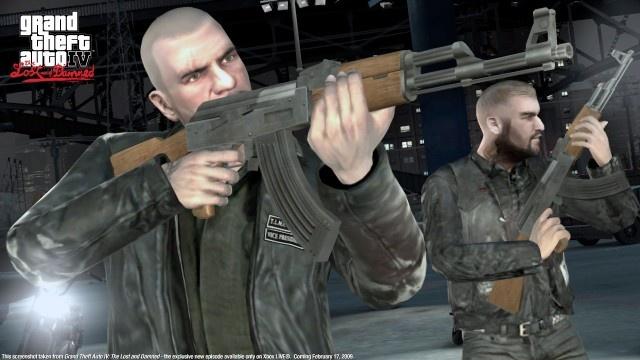 Taking it over to The Ballad of Gay Tony, we have quite a few exclusive weapons as well. The Advanced MG, an M60-style machine gun is perfect for facing multiple enemies. We have the hard-hitting Pistol .44 which is awesome for up close and personal encounters. In addition to those, we have several other fancier weapons including the Advanced Sniper, the Assault SMG (my personal favorite and based on the P90), the Automatic Shotgun, the Gold SMG (a very stylish Uzi), as well as the always fun Sticky Bomb.
As far as cool cars and trucks that are only available to Luis, we have the Police Buffalo (based on the Dodge Charger), and the Bullet GT (making a return from San Andreas with inspiration from the Ford GT). There are many others included as well, but my favorite is the Buzzard Helicopter. This is an attack helicopter, kind of like the ones we saw in Vice City, but it is much smaller and features multiple weapons including machine guns and rocket launchers. It is based on the real-life AH-6 and really adds a fun component to the world of GTA IV. Those familiar with the airborne havoc achieved by taking a military aircraft into the cities of San Andreas or Vice, will no doubt want to try this vehicle out in Episodes From Liberty City.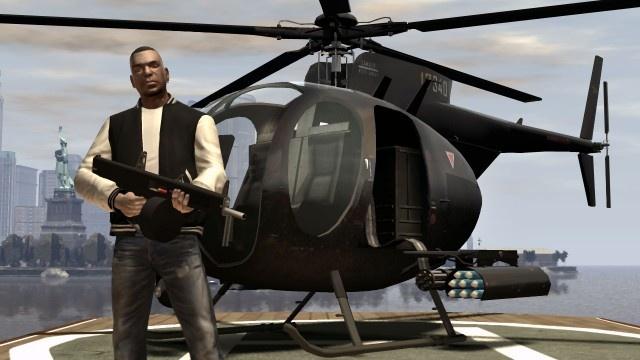 The Verdict
If you have made it this far, you probably understand why Episodes From Liberty City is my favorite GTA game. It allows us to step into the shoes of three separate protagonists and really see the story unfold from all angles. This idea was so successful it later became the inspiration for GTA V's three-protagonist model. In this way, Episodes From Liberty City was a trial run for GTA V.
In addition to these multi-layered stories, we also have exclusive and custom vehicles which make a return in this game. A common criticism of GTA IV was that the vehicles were not allowed to be modified. While Episodes From Liberty City doesn't allow you to explicitly modify existing vehicles, it does introduce new variants of old vehicles and specially modified versions of new ones as well. It makes the GTA IV experience more complete and fulfilling.
Because this game is older, specifically about 12 years old now, it can't reach the levels that GTA V reached. However, it does stand the test of time. In a lot of ways, the story is better than GTA V, and the multi-perspective view is even more immersive. It also sets up some really cool Easter eggs and interactions, like when Trevor meets up with Johnny Klebitz in Los Santos.
This game is immensely entertaining and gives us new mini-games including drug dealing and arm wrestling. These give you something to do when you have completed the main game and help to enrich your roleplaying experience. These games offer rewards as well as points for max completion.
Overall, Grand Theft Auto IV: Episodes from Liberty City is my favorite GTA game. There are many reasons for this including the immersive multiple protagonists, the expansions to an already great story that feature their own niches, such as nightclubs or motorcycle gangs (all of which have made their way into GTA Online I might add), the exclusive weapons and vehicles, and especially the crossover missions and content.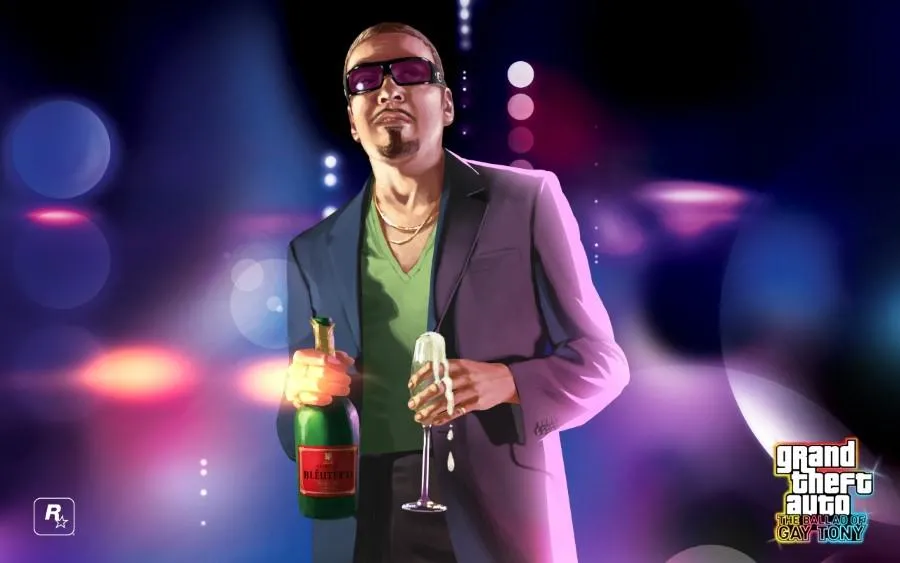 All of these wonderful features come together to enrich the overall experience of GTA IV, giving us the opportunity to see it from three separate angles and lead the lives of three totally different, yet ultimately connected, men. Because each expansion features its own plot as well, this game is actually a better representation of having three separate protagonists than GTA V is, where all protagonists are intertwined much more.
I like this aspect of the game, as it makes it feel like I get to play three separate games rather than just one game with three main characters. As Rockstar fans, we always beg for content, so what could be better than having three games worth of content in one? The amount of playing time this game offers is incredible. For these reasons, Episodes From Liberty City is my favorite Grand Theft Auto game of all time.
What do you think about the Episodes From Liberty City? And what is your favorite GTA game of all time? Let us know in the comments below or on social media at @GTABase!