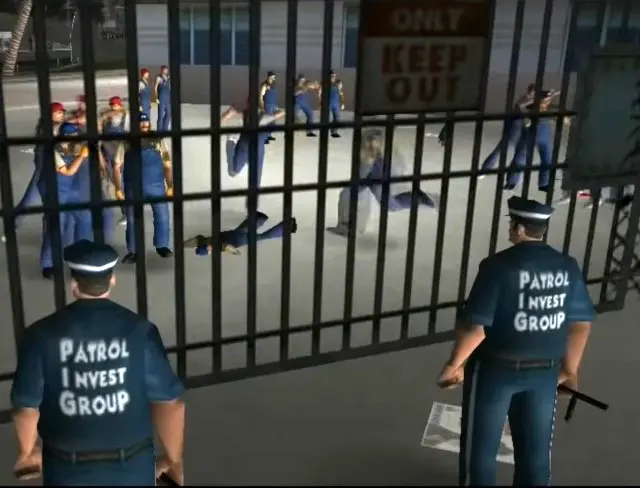 The Patrol Invest Group (PIG) is an Organization featured in Grand Theft Auto: Vice City.
Although seeming a legit security business, Vice City describes the PIG as a "gang". That is because the PIGs, while also operating as a legitimate security force, are involed in several illegal operations, such as providing protection to the Vice City Triads' illegal counterfeiting operation.
When the PIGs attempt to move in on Tommy Vercetti's protection rackets in Ocean Beach, he wipes the guards out and destroys their office.
Members of the Patrol Invest Group can be seen patrolling Starfish Island, the North Point Mall and other areas. They wear dark blue security attire and can be seen wielding Pistols.
Patrol Invest Group (PIG): GTA Vice City Info
Patrol Invest Group (PIG): Appearances
Appearances in Story Missions: