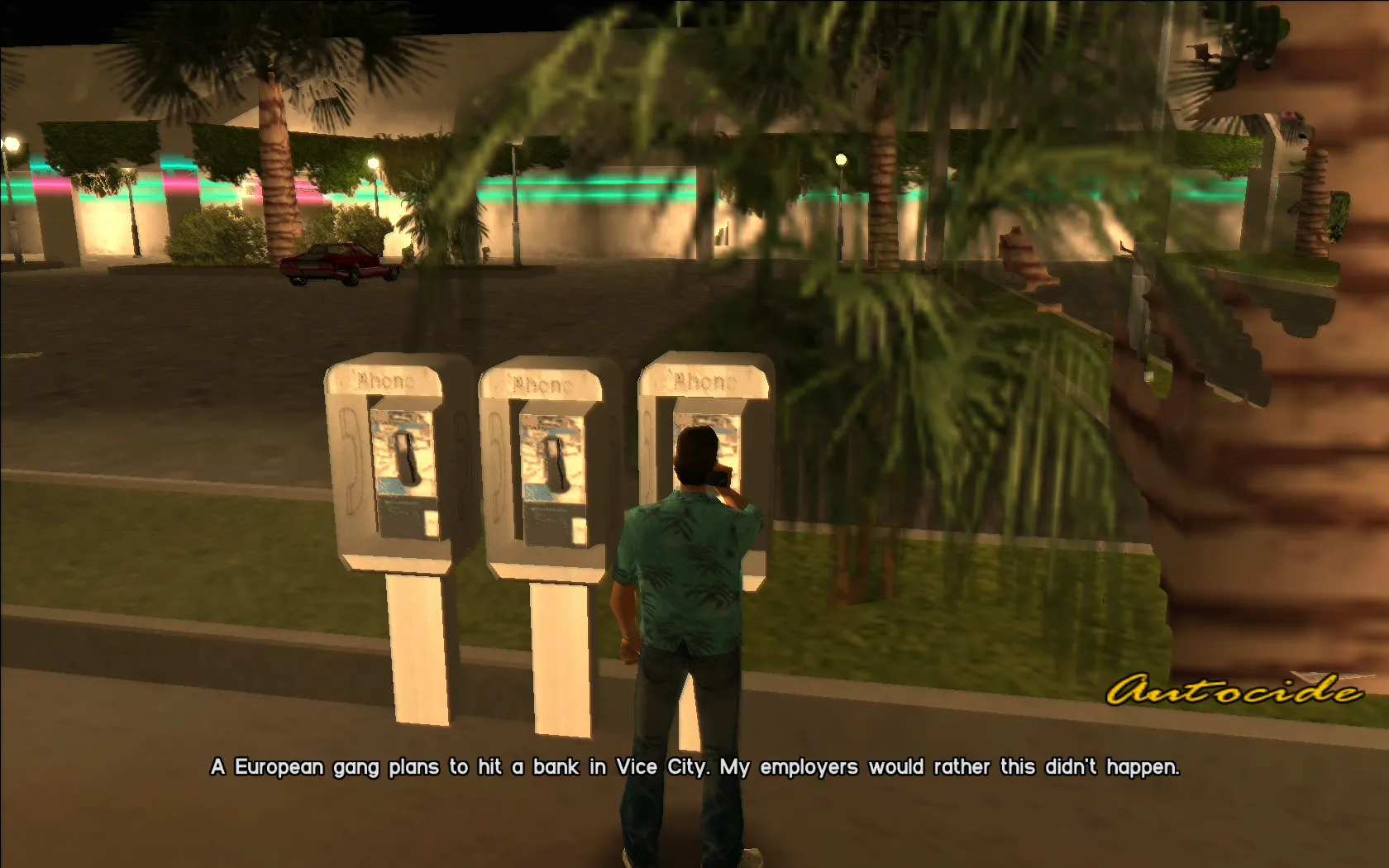 Autocide is an optional story mission in GTA Vice City, given by Mr. Black.
It's the 38° GTA Vice City mission in chronological order, and it becomes available after completing The Fastest Boat and Waste the Wife.
This is an optional mission, but it is required for 100% completion of the game.
Tommy assassinates Mike Griffin, Dick Tanner, Franco Carter, Marcus Hammond, Nick Kong and Charlie Dilson.
Autocide: Mission Objectives
A selection of weapons has been left for you nearby if you require them. You have 9 MINUTES to kill all members of the gang.
Mike Griffin is working on a advertising board in Washington.
Dick Tanner is working for DBP Security in Ocean Drive.
Marcus Hammond and Franco Carter are located near the Jewelry shop in Vice Point.
Nick Kong is cruising off Washington Beach.
Charlie Dilson is riding in Washington.
Autocide: Mission Info
Mission Number

38

Mission Type

Side Mission (optional)Phone Mission

Mission Giver

Mr. Black

Location

Washington Beach

Available After Mission (Story Mode)

Required for 100%

Yes
Rewards

$4,000

Unlocked Items

Check Out at the Check In
Autocide: Video Walkthrough
Original Game Walkthrough (PS2, Xbox, PC):
The Definitive Edition Remaster Walkthrough: