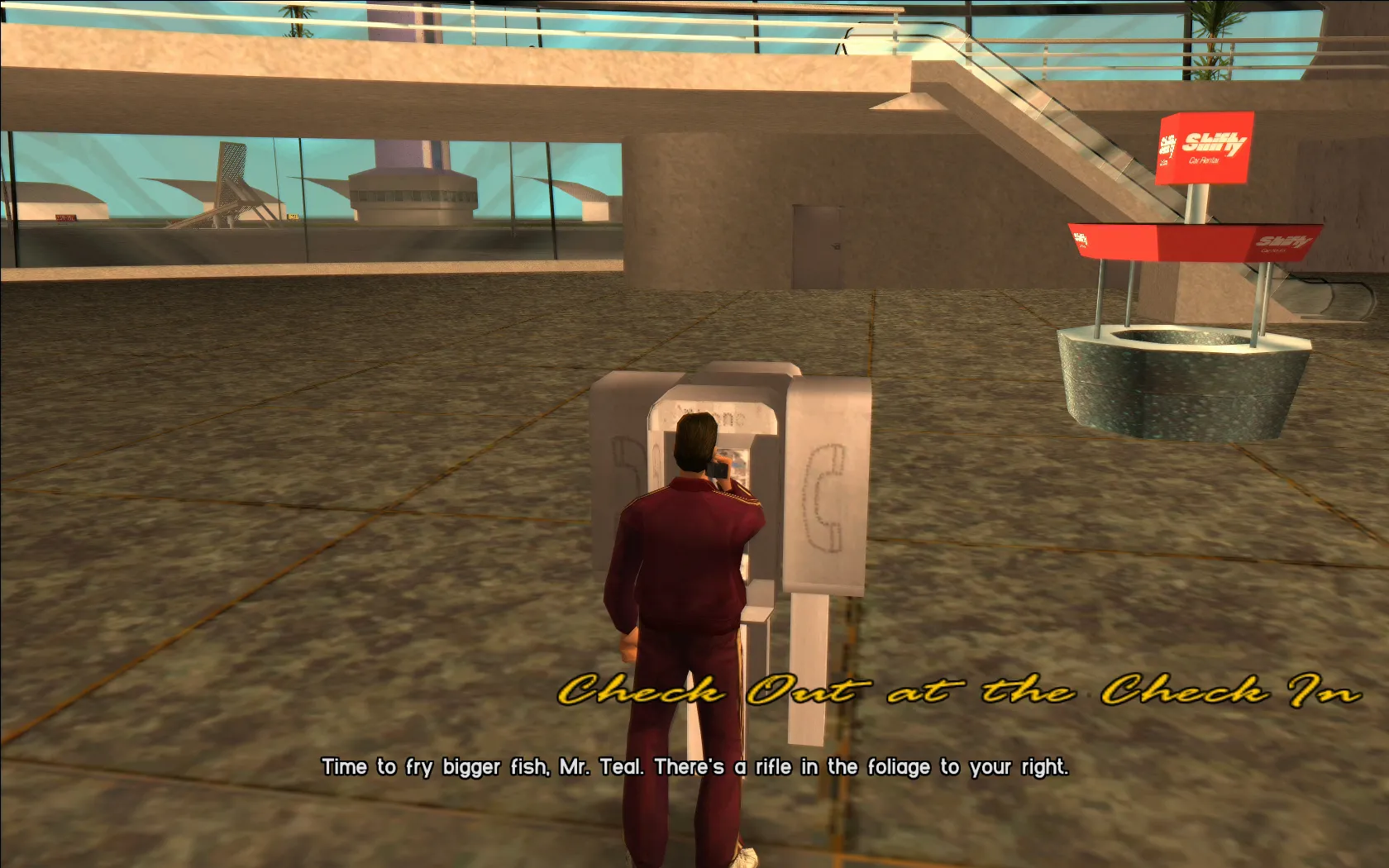 Check Out at the Check In is an optional story mission in GTA Vice City, given by Mr. Black.
It's the 39° GTA Vice City mission in chronological order, and it becomes available after completing Shakedown and Autocide.
This is an optional mission, but it is required for 100% completion of the game.
Tommy assassinates and robs a businessman at the airport.
Check Out at the Check In: Mission Objectives
Get the sniper rifle to your right.
Watch the woman on the balcony, she will walk down the escalators and ask someone the time.
Once the conversation has finished kill the person she has spoke to, but do not kill her.
Once the target is dead retrieve his briefcase and take it to Ammu-Nation in Downtown.
Keep your distance from the target! Use the distance bar in the upper right corner of the screen
Get the briefcase.
Take the briefcase to Ammu-Nation in Downtown.
Check Out at the Check In: Mission Info
Mission Number

39

Mission Type

Side Mission (optional)Phone Mission

Mission Giver

Mr. Black

Location

Escobar International Airport

Available After Mission (Story Mode)

Required for 100%

Yes
Rewards

$8,000

Unlocked Items

Loose Ends
Check Out at the Check In: Video Walkthrough
Original Game Walkthrough (PS2, Xbox, PC):
The Definitive Edition Remaster Walkthrough: