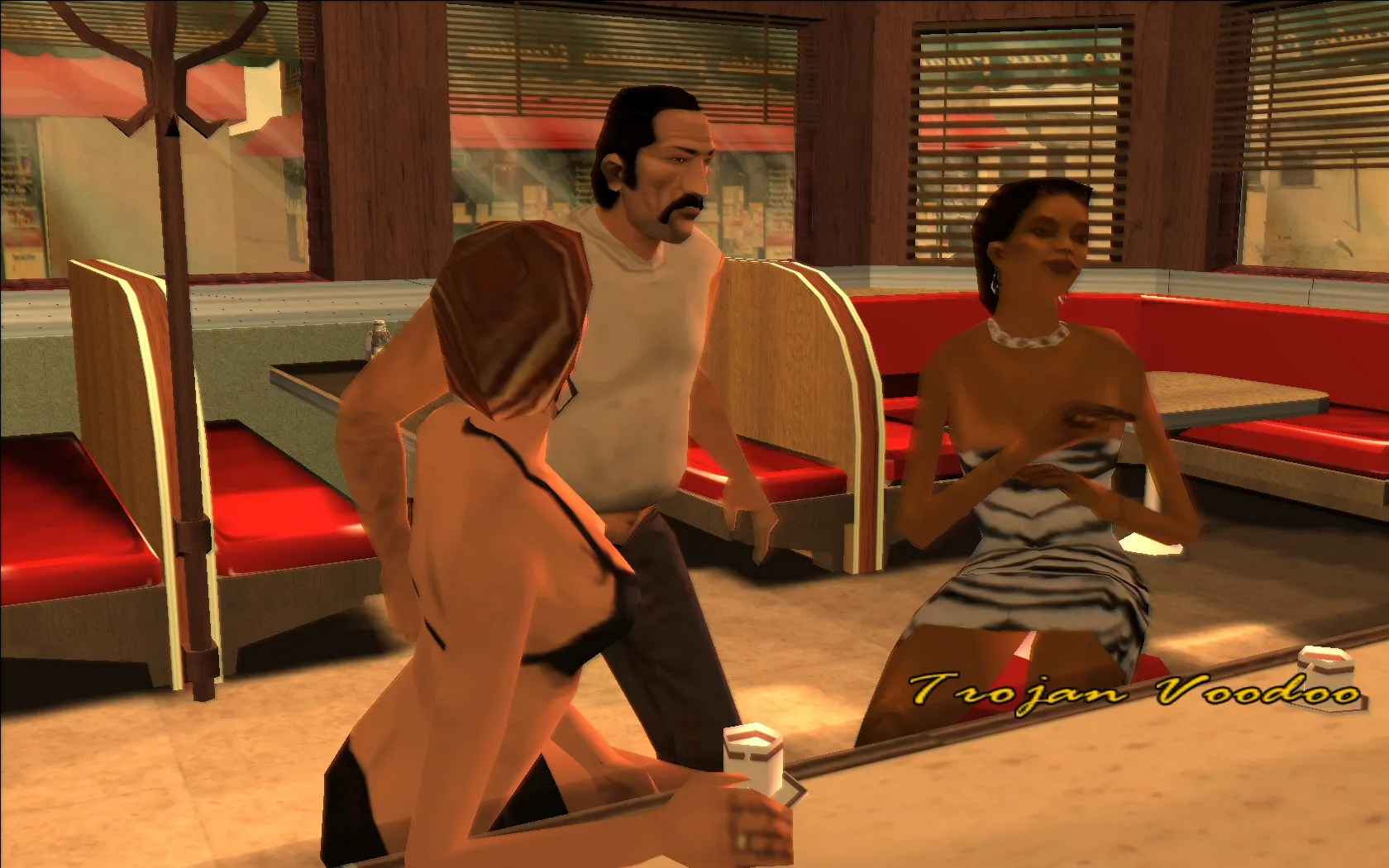 Trojan Voodoo is an optional story mission in GTA Vice City, given by Umberto Robina .
It's the 35° GTA Vice City mission in chronological order, and it becomes available after completing Naval Engagement and Dirty Lickin's .
This is an optional mission, but it is required for 100% completion of the game.
Tommy infiltrates and blows up a Haitian drug factory.
Trojan Voodoo: Mission Objectives
Take Pepe, head North into Little Haiti and steal a Voodoo car.
Go and meet up with Rico and the other Cubans.
Join the other Cubans at the Haitian Drugs Factory.
Stay in the car until safely parked inside the compound.
Park the car at the blip and get out.
Plant the bombs in the factory. The bombs will be set with a 45 second timer.
Get clear of the factory!!
Trojan Voodoo: Mission Info
Trojan Voodoo: Video Walkthrough
Original Game Walkthrough (PS2, Xbox, PC):
The Definitive Edition Remaster Walkthrough: