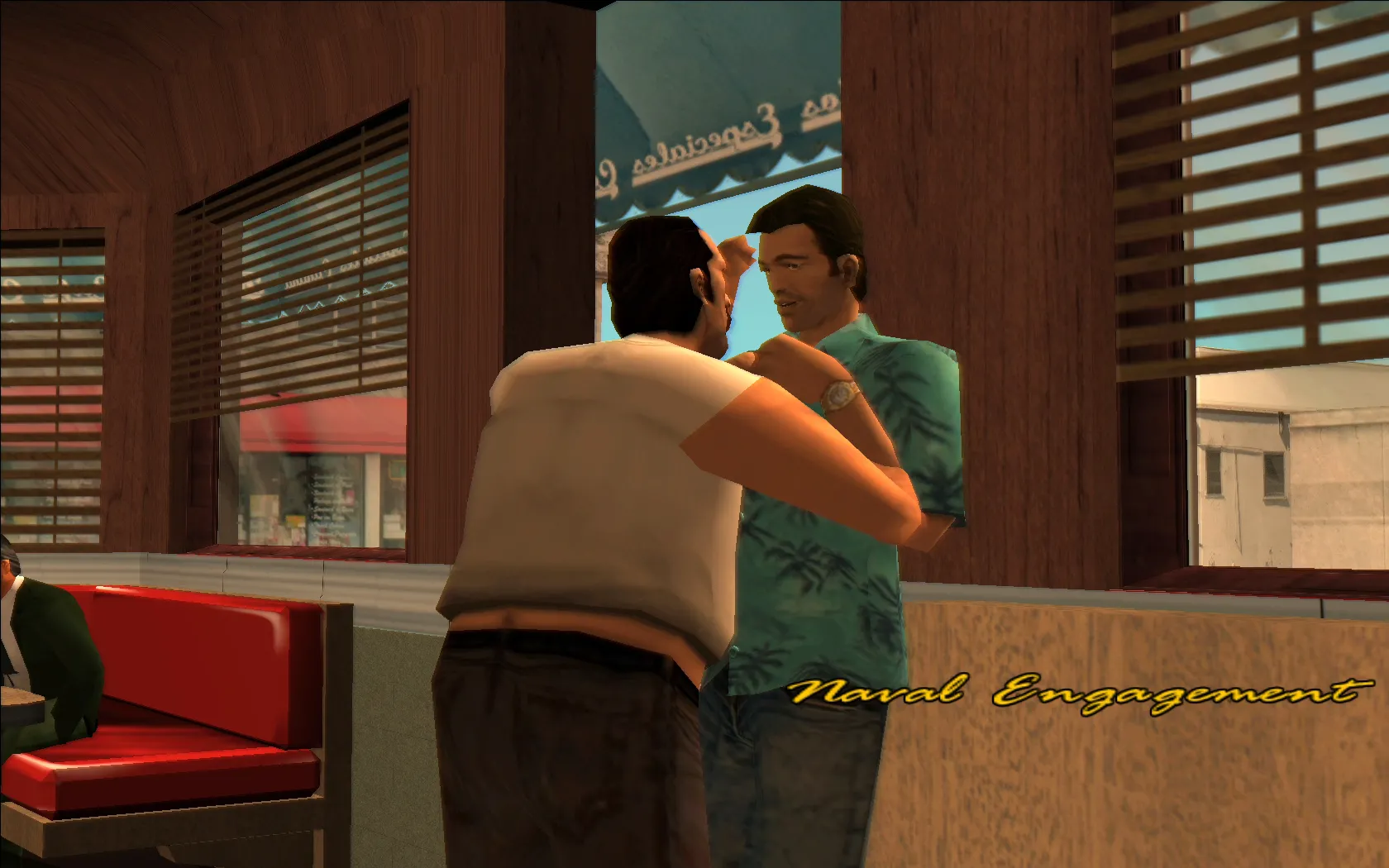 Naval Engagement is an optional story mission in GTA Vice City, given by Umberto Robina .
It's the 31° GTA Vice City mission in chronological order, and it becomes available after completing Cannon Fodder .
This is an optional mission, but it is required for 100% completion of the game.
Tommy steals a drug shipment.
Naval Engagement: Mission Objectives
Go meet Rico. He'll drive you to the meet location.
KILL ALL THE HAITIANS ON THE BOATS!!
Collect all the briefcases filled with the drugs and cash.
Get the drugs and cash back to Umberto.
Naval Engagement: Mission Info
Rewards

$4,000

Unlocked Items

Trojan Voodoo

Featuring

Cuban Jetmax Dinghy Landstalker Tropic Stubby Shotgun Kruger Rico Cubans Haitians Streetwannabes Vice City Police Department (VCPD)

Notes

If the player is wielding Brass Knuckles, they will be removed once he arrives at the drug deal..
Naval Engagement: Video Walkthrough
Original Game Walkthrough (PS2, Xbox, PC):
The Definitive Edition Remaster Walkthrough: