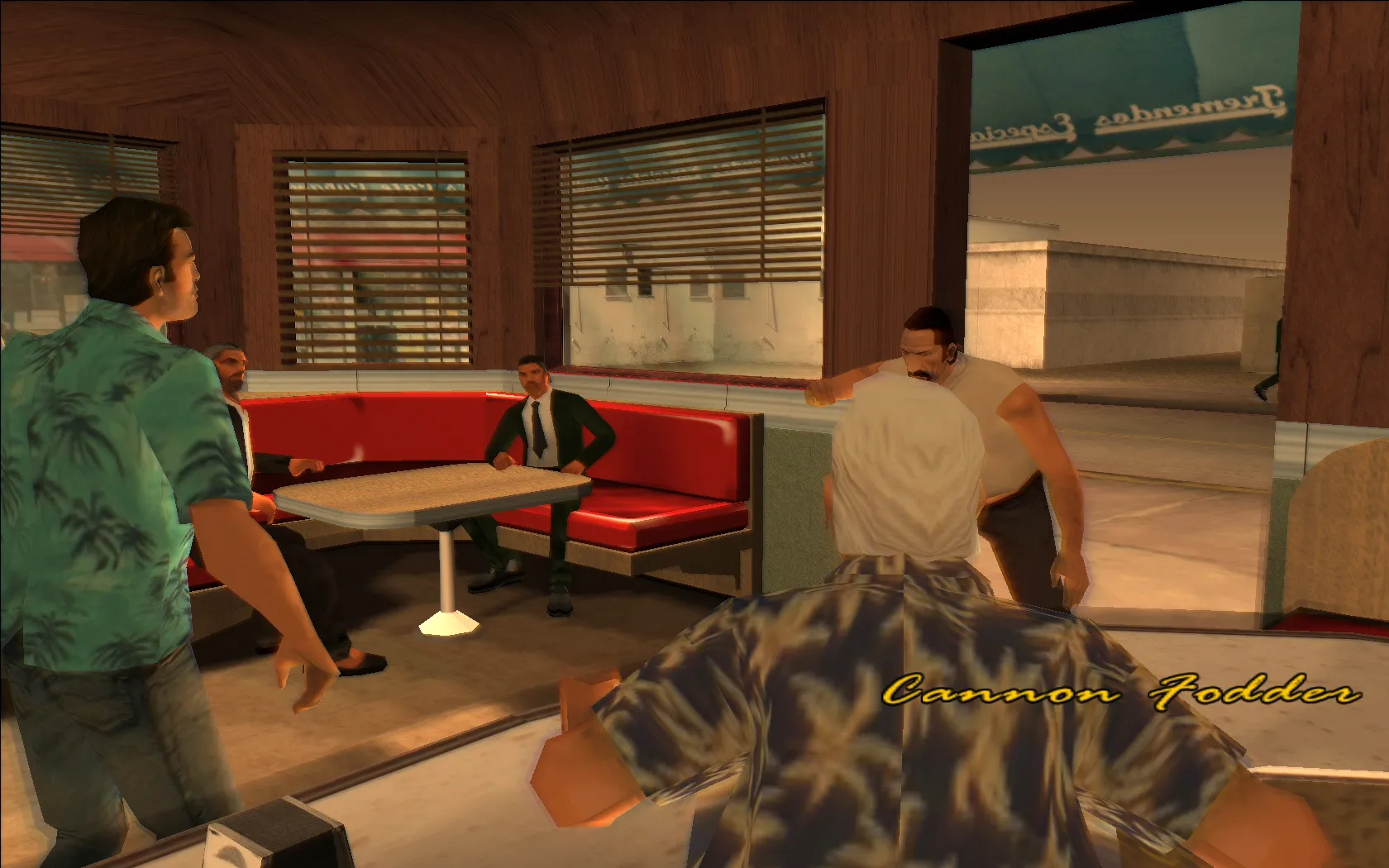 Cannon Fodder is an optional story mission in GTA Vice City, given by Umberto Robina .
It's the 30° GTA Vice City mission in chronological order, and it becomes available after completing Stunt Boat Challenge .
This is an optional mission, but it is required for 100% completion of the game.
Tommy ambushes a drug deal between the Sharks and the Haitians.
Cannon Fodder: Mission Objectives
Get a car and pick up the Cubans from outside Robina's Cafe.
Go and drop the Cubans off at the fight.
KILL ALL THE HAITIANS!!
Take out the sniper.
Finish off the rest of the Haitians so that the Cubans can move forward.
Cannon Fodder: Mission Info
Rewards

$2,000

Unlocked Items

Naval Engagement

Notes

Rico can be killed by Tommy, although this doesn't affect the storyline..
Cannon Fodder: Video Walkthrough
Original Game Walkthrough (PS2, Xbox, PC):
The Definitive Edition Remaster Walkthrough: