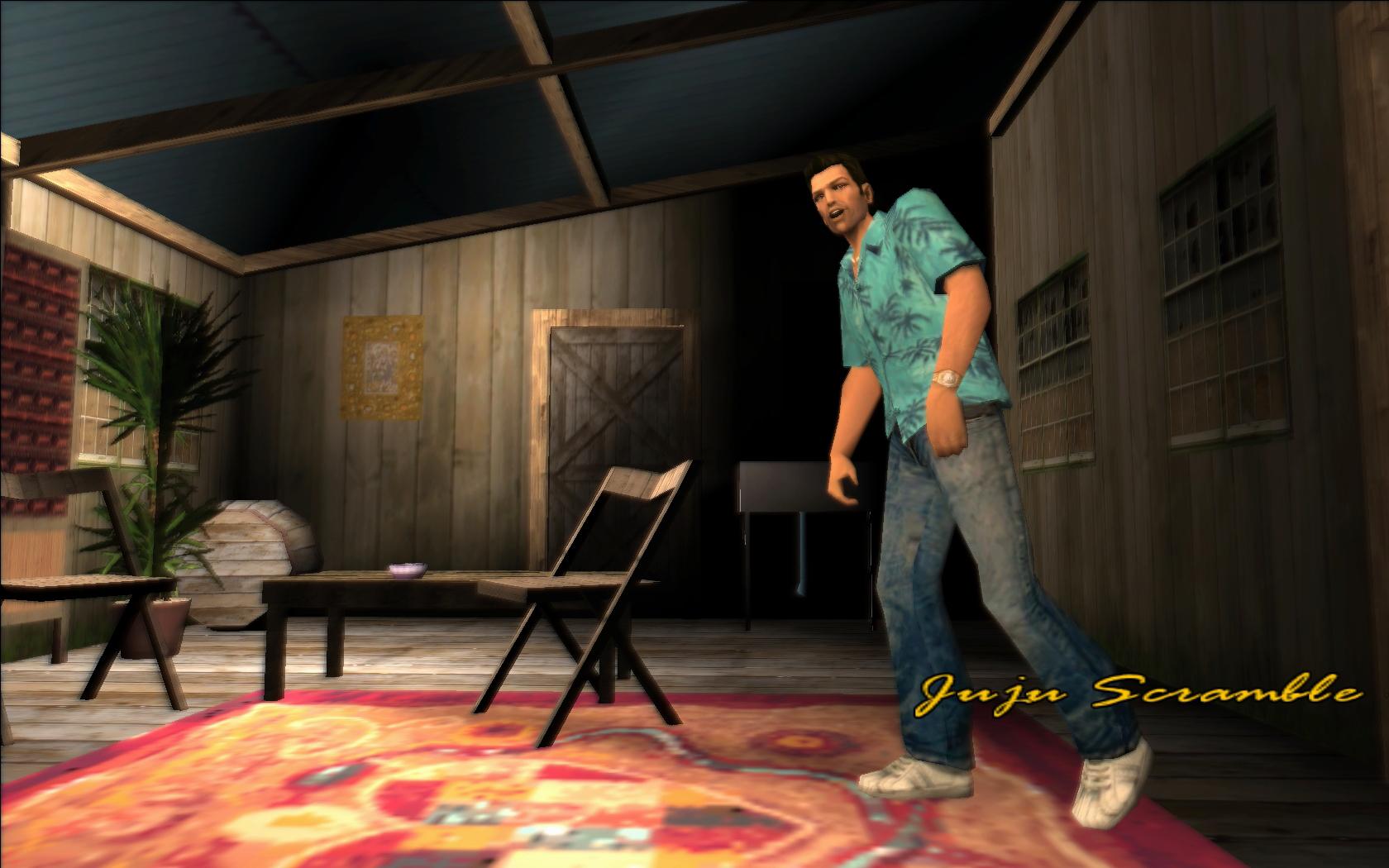 Juju Scramble is an optional story mission in GTA Vice City, given by Auntie Poulet .
It's the 32° GTA Vice City mission in chronological order, and it becomes available after completing Stunt Boat Challenge .
This is an optional mission, but it is required for 100% completion of the game.
Tommy collects drug packages scattered around Little Haiti.
Juju Scramble: Mission Objectives
The cops are closing in on our stashes. Be quick, and beat dem to it!
Good! Now get the next one!
Good! Now get the next one!
Get this stuff back to the hideout!
Juju Scramble: Mission Info
Juju Scramble: Video Walkthrough
Original Game Walkthrough (PS2, Xbox, PC):
The Definitive Edition Remaster Walkthrough: