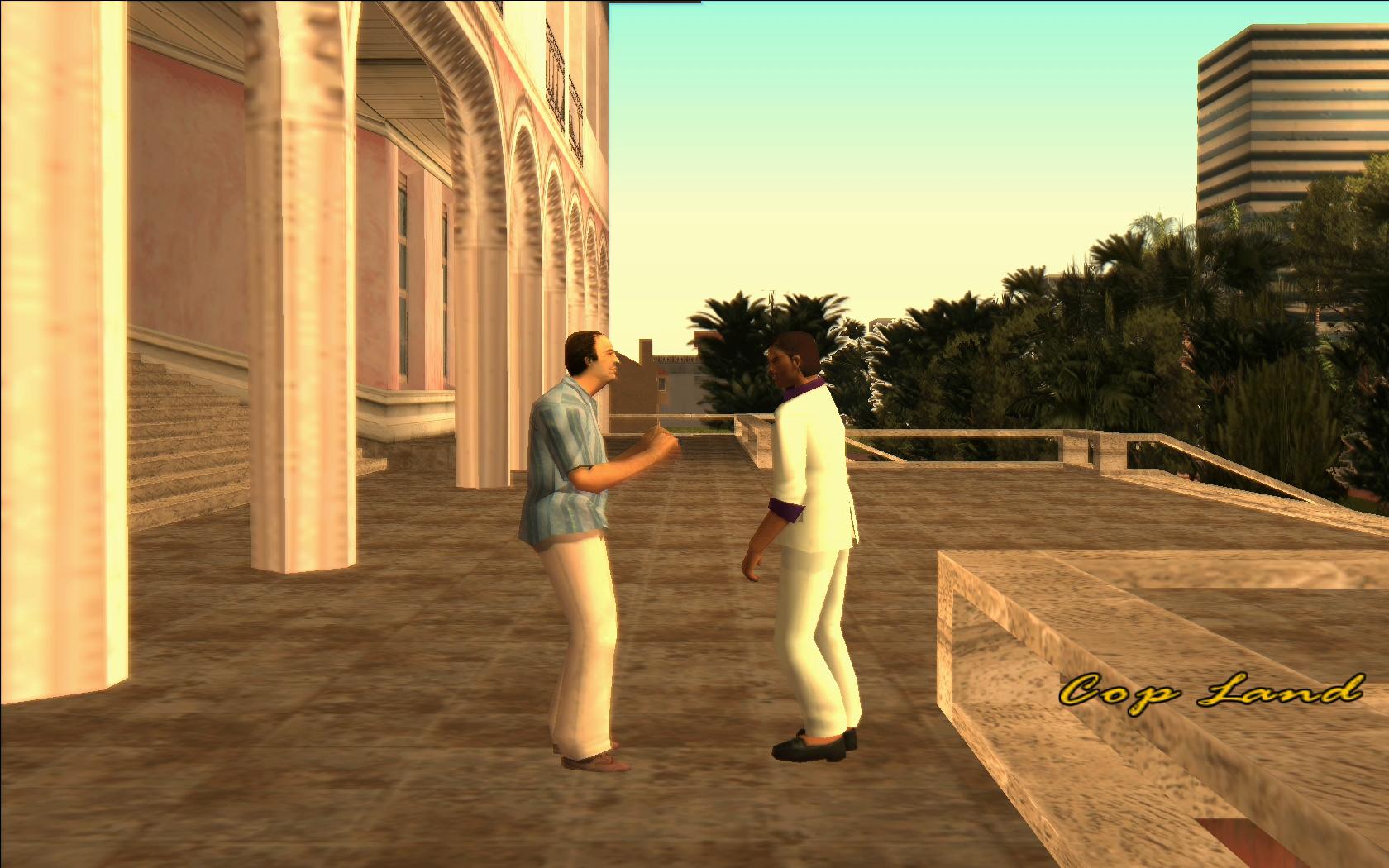 Cop Land is an Asset mission in GTA Vice City, performed by protagonist Tommy Vercetti .
It's the 22° GTA Vice City mission in chronological order, and it becomes available after completing Bar Brawl .
Tommy disguises as a cop and blows up a store in the mall.
Cop Land: Mission Objectives
Get a wanted level so the cops will follow you into the lock-up.
Get two cops to follow you into the garage.
Take a cop car and go and plant the bomb at the Tarbush Coffee Shop in the Mall.
Get back to Vercetti Estate on Starfish Island.
Cop Land: Mission Info
Cop Land: Video Walkthrough
Original Game Walkthrough (PS2, Xbox, PC):
The Definitive Edition Remaster Walkthrough: