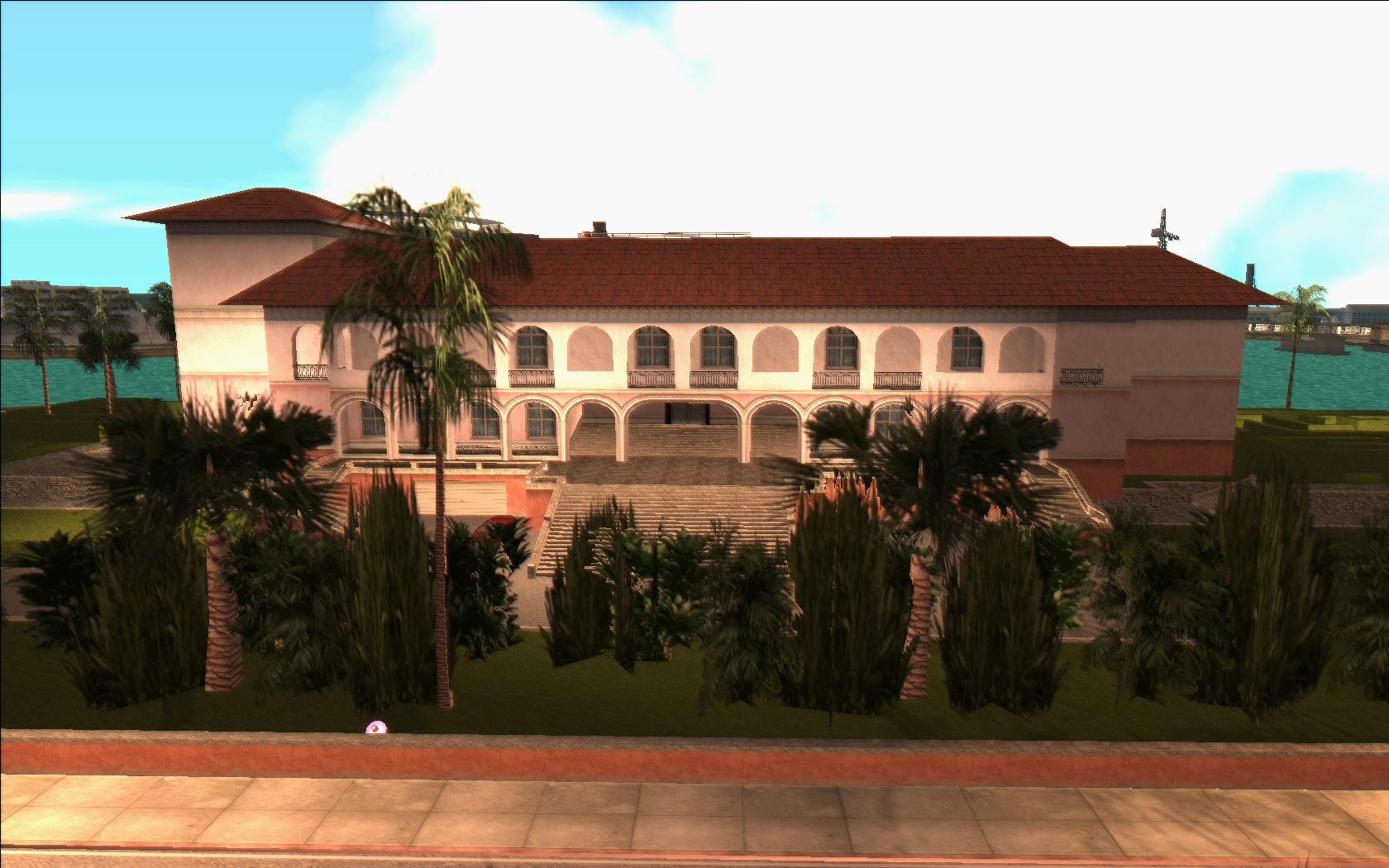 The Vercetti Estate is a Safehouse and Asset property that can be obtained in GTA Vice City.
It's a Mansion located in Starfish Island, and it has space to store 2 vehicles.
How to get the Vercetti Estate:
The Vercetti Estate in GTA Vice City becomes available after the mission Rub Out, and is unlocked automatically (for free).
As a safe house, you can save your game progress at this location.
Vercetti Estate Asset Profit & Benefits:
The Vercetti Estate becomes a profitable Asset after completing the mission "Cop Land".
Once acquired, Vercetti Estate generates a maximum profit of $5,000 per day.
After taking over Ricardo Diaz's mansion, this becomes one of the three "main" safehouses for Tommy (along with Hyman Condo and Ocean View Hotel)
In addition to being an Asset, it serves as a spawn location for weapons acquired through hidden packages, and it allows to change clothes. The mansion also comes with a Maverick Helicopter on the roof,
Upon achieving 100% completion of the game, Tommy can also hire up to three bodyguards.
Property Information
Property Style

Mansion

Location

Starfish Island

Available After Mission (Story Mode)

How To Unlock

The Vercetti Estate becomes a profitable Asset after completing the mission "Cop Land"

Occupant Characters

Tommy Vercetti

Vehicles Capacity

2

Property Benefits

$5,000 per day
Notes

Main Safehouse (include clothes pickup and weapons)
Vercetti Estate: Appearances