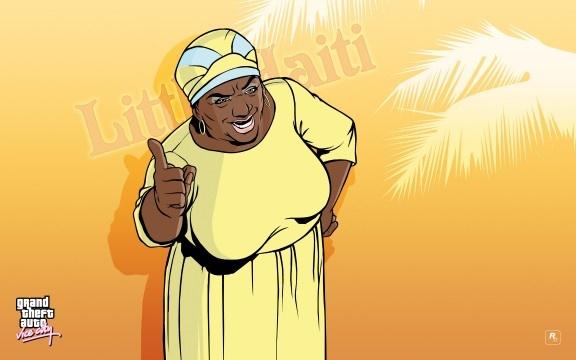 Auntie Poulet appears as a Supporting Character in GTA Vice City.
Auntie Poulet is the leader of the Haitians street gang.
She is in a feud with the Cubans and uses a mind-altering potion on Tommy to get him to help her out. Tommy shows no memory of helping out Auntie Poulet and the Haitians when the potion wears off.
Auntie Poulet: Character Info
Role

Supporting Character

Gender

Female

Nationality

Haiti

Location

Little Haiti

Occupation

Haitian Drugs Factory; Drug Dealing; Gunrunning

Also Known As

Madame Haitian

Performer / Actor

Miss Cleo

Affiliation

HaitiansTommy Vercetti

Vehicles

Voodoo
Auntie Poulet: Appearances
Auntie Poulet Missions in GTA Vice City:
Auntie Poulet Artworks