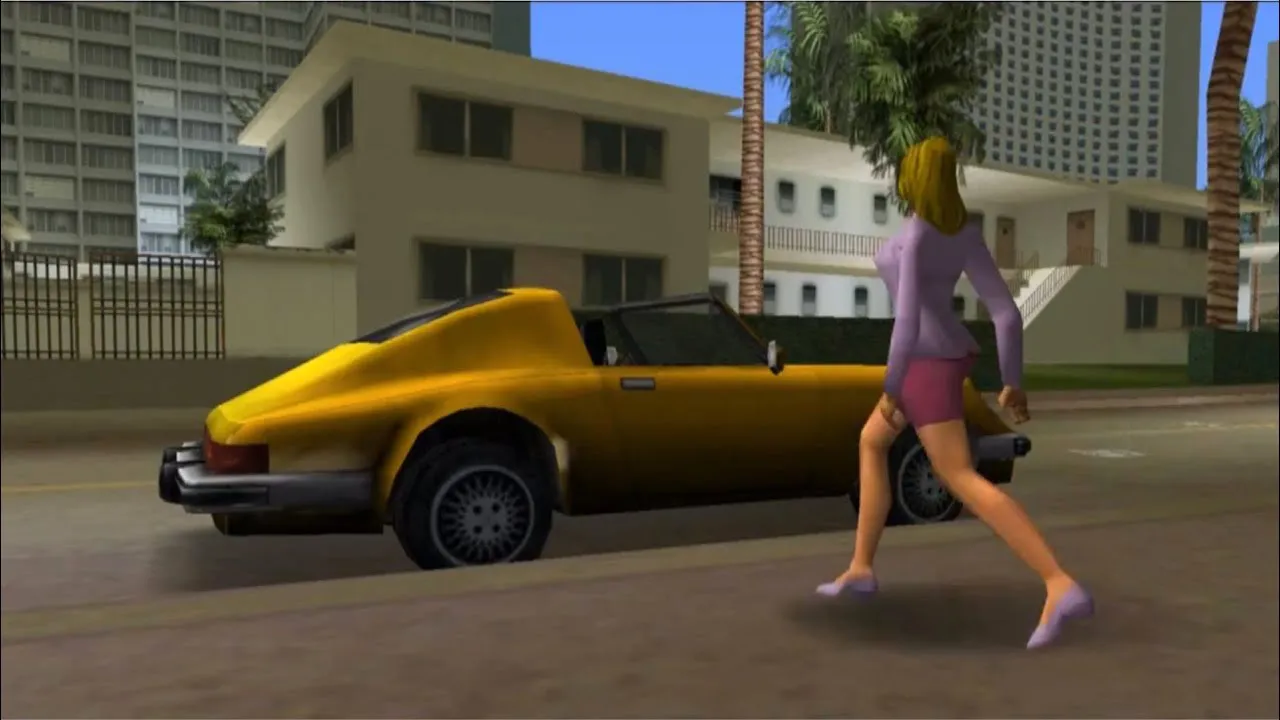 Waste the Wife is an optional story mission in GTA Vice City, given by Mr. Black .
It's the 37° GTA Vice City mission in chronological order, and it becomes available after completing Mall Shootout and Road Kill .
This is an optional mission, but it is required for 100% completion of the game.
Tommy assassinates Mrs. Dawson.
Waste the Wife: Mission Objectives
Mrs. Dawson will be leaving the Jewelry store in Vice Point soon. Kill her. It must look like a car accident.
You must make Mrs. Dawson's death look like an accident. Do not use any weapons.
When her car bursts into flames make your self scarce!
She's gonna blow! Get out of there!
Waste the Wife: Mission Info
Waste the Wife: Video Walkthrough
Original Game Walkthrough (PS2, Xbox, PC):
The Definitive Edition Remaster Walkthrough: