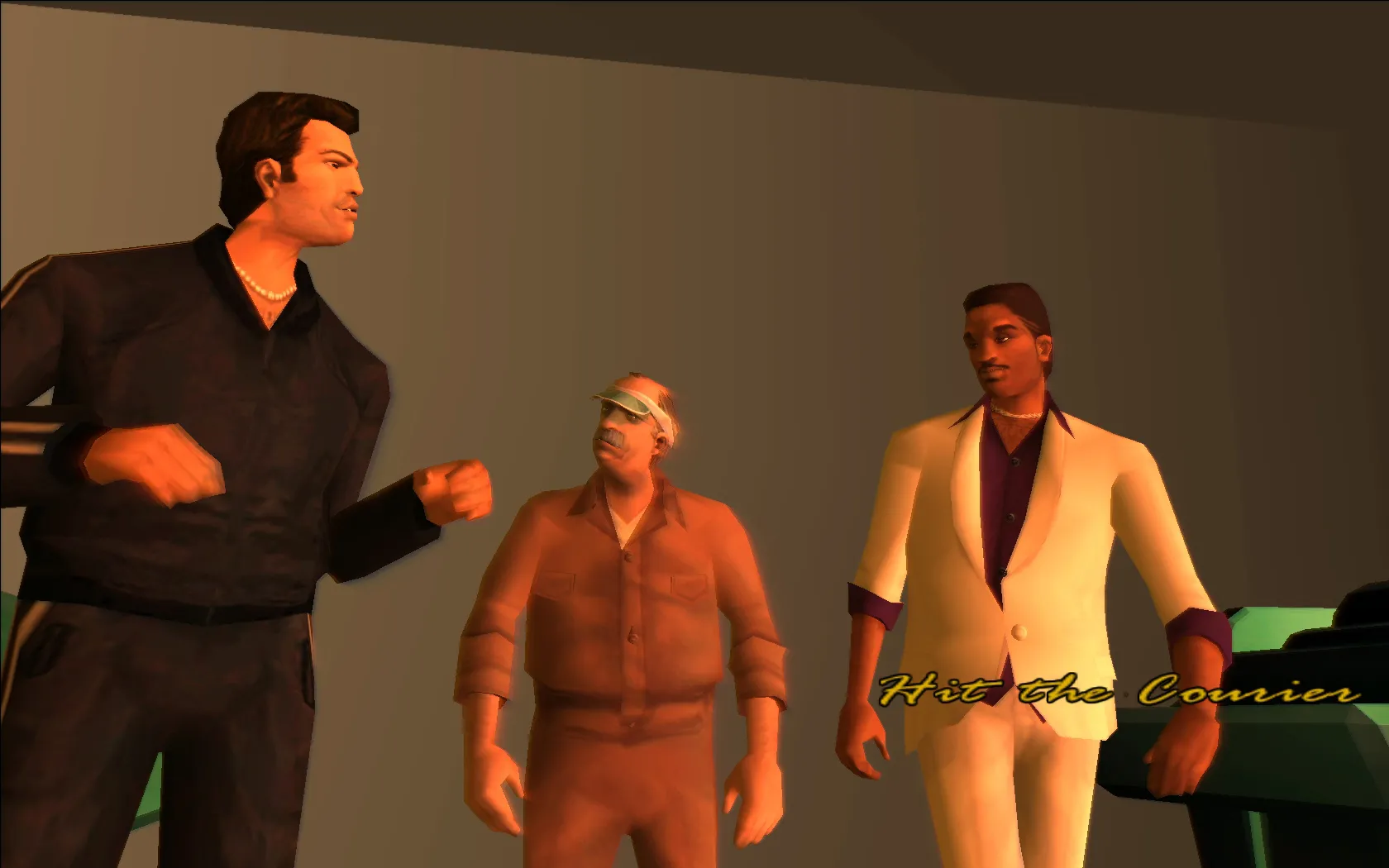 Hit the Courier is an Asset mission in GTA Vice City, given by Earnest Kelly and Print Works .
It's the 57° GTA Vice City mission in chronological order, and it becomes available after completing Spilling the Beans .
Tommy steals the counterfeit plates from the courier.
Hit the Courier: Mission Objectives
The counterfeit plates courier is arriving at the docks in a helicopter any second now.
The courier has died and dropped the plates, get to them before anyone else.
You have the counterfeit plates. Take them to the print works.
Hit the Courier: Mission Info
Hit the Courier: Video Walkthrough
Original Game Walkthrough (PS2, Xbox, PC):
The Definitive Edition Remaster Walkthrough: