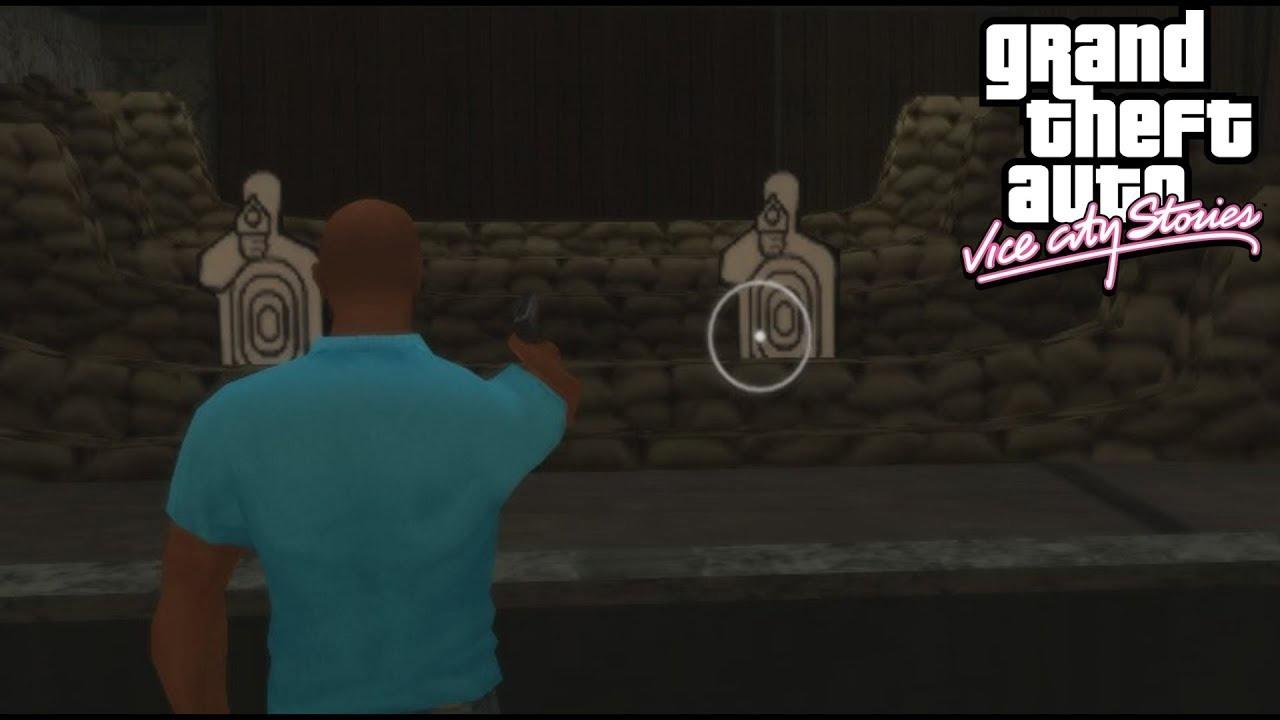 Phil's Shooting Range are an Activity in GTA Vice City Stories. It becomes available after completing Cleaning House.
This is an optional endeavor, but it is required for 100% completion of the game. It's not time-sensitive, meaning it can be played at any point, even after the main storyline is completed.
This side activity is also present in Grand Theft Auto V, GTA San Andreas and GTA Vice City.
Phil's Shooting Range -
Activity

Details:

Phil's Shooting Range is an activity available in Grand Theft Auto: Vice City Stories, allowing the player to improve their weapon skills by completing a series of 5 challenges using different weapons. It is unlocked after completion of the Cleaning House mission.
Phil's Shooting Range: Challenges
The player earns points by shooting targets using manual aim. Striking a target awards 100 points, but striking a friendly "No Shoot" target will incur a 200 point penalty. Victor must reach the required score before the timer runs out.
Phil's Shooting Range: Rewards
Successfully completing all 5 challenges awards the player with a 25% discount on all weapons inside Phil's store.
Phil's Shooting Range: Activity Info
Mission Type

Activity

Location

Phil's Depot, Viceport

Available After Mission (Story Mode)

Required for 100%

Yes
Phil's Shooting Range: Video Walkthrough