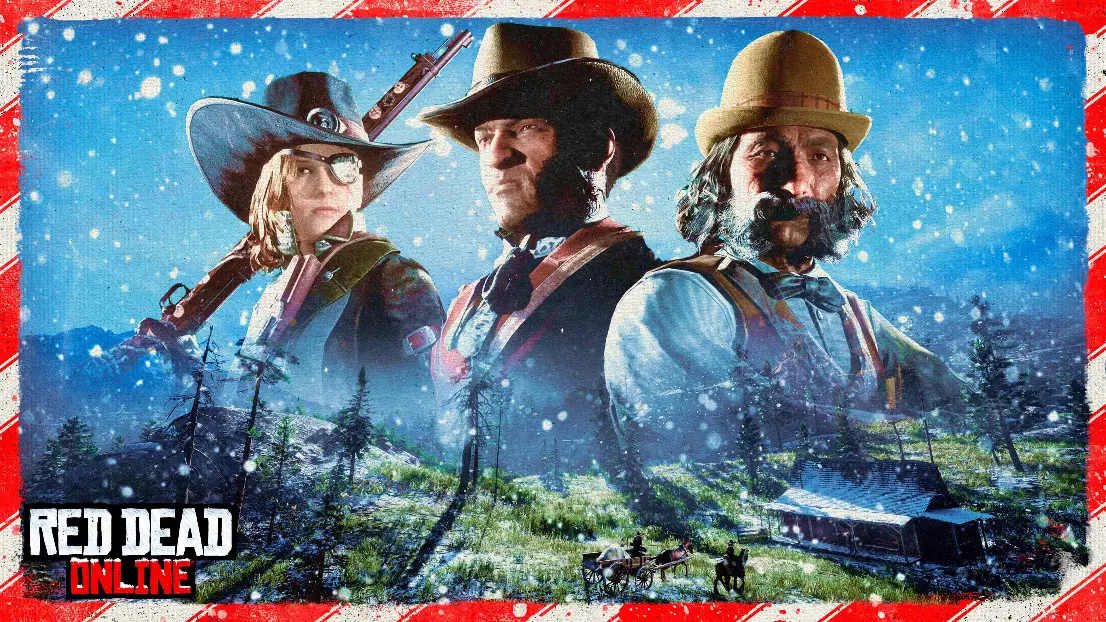 For the next four weeks you can take advantage of several Bonuses for Moonshiners, Traders, Bounty Hunters and more in Red Dead Online!
3X RDO$,XP & 2X Gold:
2X RDO$ & XP:
Bounty Hunter Missions
Call to Arms (new maps coming December 21)
2X RDO$:
Trader and Moonshine Sales
Also, Gun Rush, Gun Rush Teams, Spoils of War, Up in Smoke and Overrun are paying out Double Rewards!
Christmastime Bonuses and Offers
Log in to Red Dead Online to get the Good to See Ya Emote, for free.
Plus, those who play Red Dead Online between December 14 and Christmas Day will receive Rewards for 25 Capitale and a free Accessory, while the Winter Evans Repeater will be free to all players between December 14-29. Log in between December 26 and January 5 and you'll receive 10 sticks of Volatile Dynamite, 20 Fire Arrows, plus a Reward for a free Weight Loss Tonic and a Reward to clear your bounty in all states.
From December 28 to January 5, bring in Player Bounties alive for 2,000 Bounty Hunter XP, or cold 'n' dead for RDO$200. Also, delivering any Legendary or Infamous Bounties (dead or alive)will get you 2 Hawkmoth Bolas.
Discounts
5 Gold Bars Off
Bounty Hunter License and Prestigious Bounty Hunter License
50% Off
Bolas (including Hawkmoth, Brookstone, Gravesend)
40% Off
Novice, Promising, and Established Bounty Hunter Role Items
Role Weapon Variants
Single Bandoliers
30% Off
Prime Gaming Benefits
Red Dead Online players who connect their Rockstar Games Social Club account to Prime Gaming through December 20 will get a Reward for a free Stable Slot and 5 Special Horse Medicines. Those players who connect to Prime Gaming between December 21 through January 17 will receive Rewards for a Bolt Action Rifle and a free Coat.