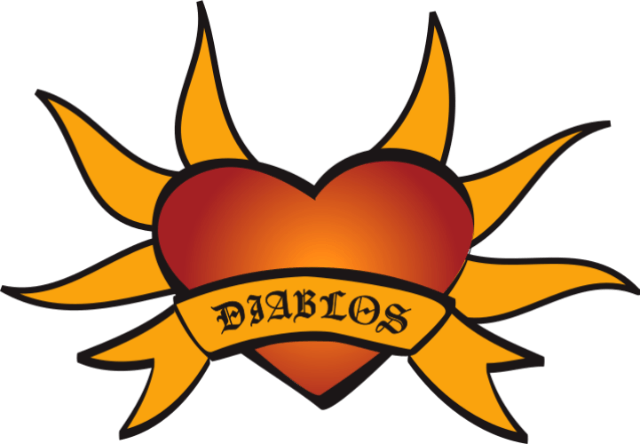 The Diablos are a Gang featured in Grand Theft Auto III.
The Diablos are a relatively small Puerto Rican gang, who have been associated with street violence and pornography.
Claude works for Diablo leader El Burro before moving to Staunton Island and affiliating with Diablos arch-rivals, the Yardies.
The Diablos control the Hepburn Heights area of Liberty City, stealing protection money and committing other thefts.
The gang members drive Diablo Stallions and wear red or blue bandanas with blue jackets.
Diablos: GTA III Info
Group Type

Gang

Faction Type

Puerto Rican Street Gang

Nationality

Puerto Rico

Location

Hepburn Heights, Portland Island

Occupation

Burglary; Pornography; Prostitution

Gang Colors

Blue, Red and Yellow

Front Companies

XXX Mags

Members

El Burro

Affiliation

Claude

Vehicles

Diablo Stallion

Weapons

Baseball Bat Pistol Uzi
Diablos: GTA III Appearances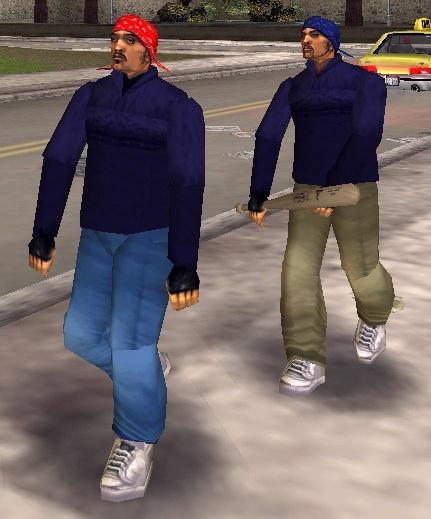 Appearances in Story Missions: