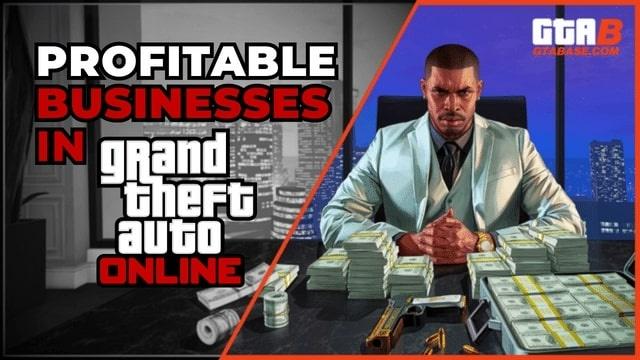 Becoming a billionaire in GTA Online is one of the greatest feelings ever. With the latest weapons, cars, aircraft, and such things, you think of yourself as a VIP. But the journey could be smoother; you have a lot of missions to accomplish to be a billionaire.
There are illegal businesses, missions, and add-ons in it. My favorite part lies in stealing the supplies, as it lowers my investment and is an adventure. With many updates, there are several GTA Online businesses to enhance role-playing, but which are the most profitable?
If you want to know how to begin one, my collection covers you all!
Most Profitable GTA Online Businesses
I've been an avid GTA player since childhood due to the immersive experience it provides. With my gameplay and profits that skyrocketed in the previous few months, I've handpicked the most profitable businesses!
How about people dancing their hearts out in your Nightclub benefitting it massively?
Yes, we are talking about the Nightclub business in GTA online. It is one of the most exciting startups, yet you need significant investment. Starting a Nightclub would cost you around a penny, yet the fun and profits it generates raise the bar.
Apart from people dancing and enjoying after-hours, it has secret missions to complete. Surprisingly, it gives the fun of a detective or Crime Investigation series. You can earn upto $10,000 in 48 hours of playtime.
Besides, you will need another player to popularize the Nightclub to attract more customers. Even you would need cosmetic upgrades to enhance its appearance. Though the favorable location for running it is Downtown Vinewood, you can also buy additional properties for increased influence.
There are several add-ons to elevate your passive income with this business. It includes dancers, dry ice, lighting, storage, and more. Also, you can change the Nightclub name to something quirky at an additional cost, another add-on.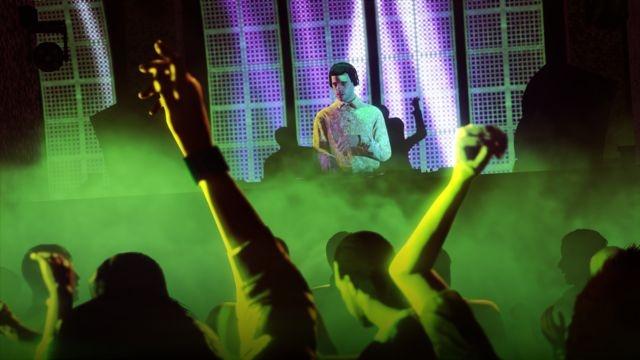 Can you think of money heists from your customers as well?
Illegal business money is still money, and so is the Arcade business! Though it was essential to have one for completing the Diamond Casino Heist, after completion, it's no less than a golden opportunity.
Arcades are abandoned places where you can renovate and set up a business. You should go for it only if you own a stable business. Despite that, it has the potential to generate $50,000 in revenue each day in-game.
Due to Diamond Casino Heist's existence, many customers would visit the Arcade, but you can skyrocket your business more. To do so, whoever a customer comes up with, you can steal money from them.
Besides, consider getting a Master Control Terminal, as you can begin missions for all your businesses from the Arcade itself. To reach the Arcade first, you must kill the truck driver while setting it up and visiting.
I recommend getting an Arcade near the Diamond Heist or your other illegal businesses for better profits.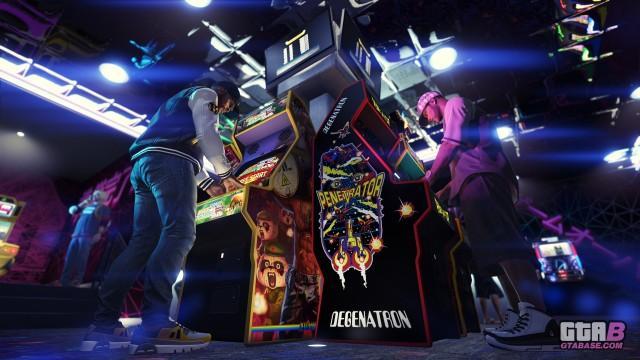 Would you prefer a business that doesn't need a big team to operate and generate profits?
If yes, then Special Cargo (Crates) Warehouse is something you should go for! You can also begin it solo. However, it is advisable to have a giant-size warehouse and a play-along.
To begin a Special Cargo business, register as the CEO. Besides, you cannot become a CEO if you are an MC Club President. When you accumulate more Crates and sell them at once, it's more profitable.
Hence, buy a giant Warehouse and start storing Crates. It increases your sales, and your business can only run with another player. It's because your two delivery vehicles should be at delivery simultaneously.
Selling one crate will generate income of $2000, yet for higher prices, go for the sale of 9 at once. You have to sell 9 Crates to source more, and selling these, especially at once, would make you $126,000.
Similarly, if you have even 7-8 friends, imagine the revenue you all would earn!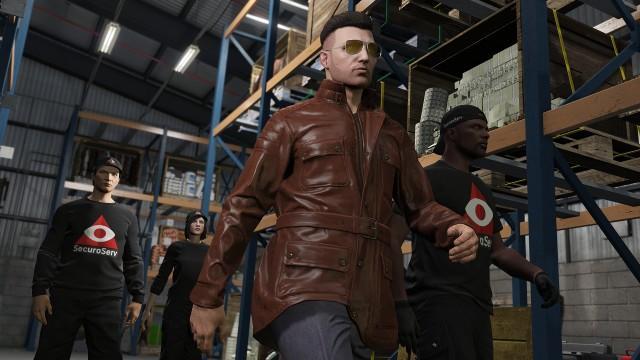 How about an MC Club Business that would surely be prosperous?
The GTA Online Cocaine Lockup Business is the most profitable MC Clubhouse business ever! Drugs hook people, especially the youth players are increasing their demand.
When beginning Coco Lockup, consider stealing raw materials to become a billionaire rather than completing missions. With a vast squad you work with, there's a constant fear of heists and cops raiding the place.
You should perform a Security Upgrade to secure your business and its resources. Thus, ensuring security is essential.
Alamo Sea and Morningwood are such Locations where you can set up your business for increased sales and easy accessibility. This is because these are centralized locations.
Setting up this business might seem expensive to novices, yet the ROI is incredible. You should execute it carefully, whether it's about getting raw materials or delivering to customers.
Going for Staff and Equipment upgrades is a wiser choice for speeding up the chores as it increases profits. You can generate as much as $74,000 hourly after all the upgrades.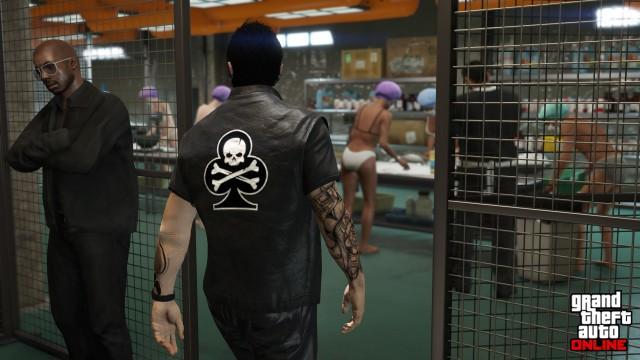 5) Meth Lab
Are you looking for a profitable MC Business similar to the Cocaine Lockup?
Meth Lab Business in GTA Online is the second most earning MC Club business, hence suitable for your needs. There are plenty of locations for beginning it. All of these capture the eyes, but Grand Senora Desert is best for accessibility, saving time and resources.
Besides, the business is low maintenance, which is further ado as you can focus more on gameplay. Even without upgrades, earning a net worth of $21,000 per hour is enough.
Again, you should steal supplies instead of buying, perform upgrades and go for the best location. With businesses like Cocaine Lockup and Meth Lab, you can look for drug dealers seeking specific drugs to buy at higher prices.
If you spend $2,341,500 on two upgrades and choose the best location, you can restore your investments within an in-game of 39 hours. This is legit unbelievable!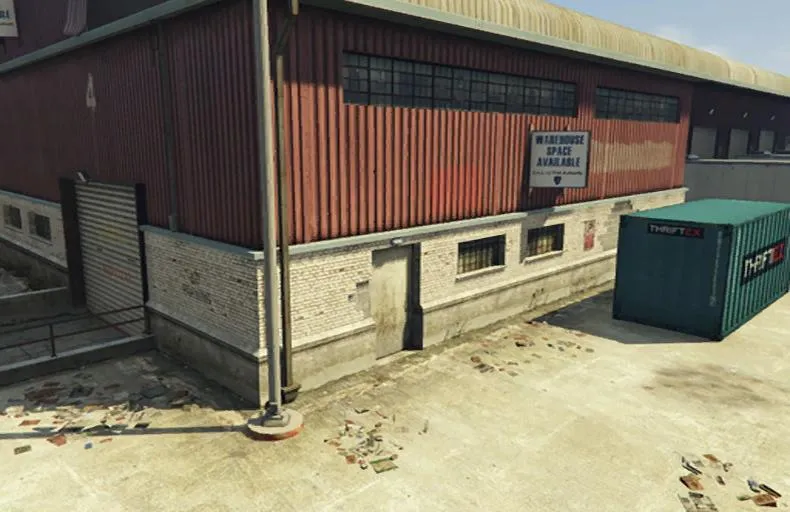 6) Counterfeit Cash Factory
Do you want to set up a business in GTA Online without hassle?
Counterfeit Cash Factory is a suitable choice for you, and it's a fast-cash business. Hence, it's a worthy investing task. Buy it, and then grab a Stockade armored vehicle to get to your newly bought Cash Factory.
You must run this MC Club Business with raw materials. But instead, consider stealing instead of buying. It will be more profitable for your pockets and business.
Go for the Grand Senora Desert Location here also for more productivity and less time consumption in business errands. As the business name implies, the main task is to print illegal cash, so renowned billionaires of GTA Online will be your customers.
Thus, you can become heavy on your pockets by earning a maximum of $120,000 in-game every hour. For sure, remember the upgrades. They will require Security and Equipment Upgrades as necessary. It's more vulnerable to risks but easy to maintain.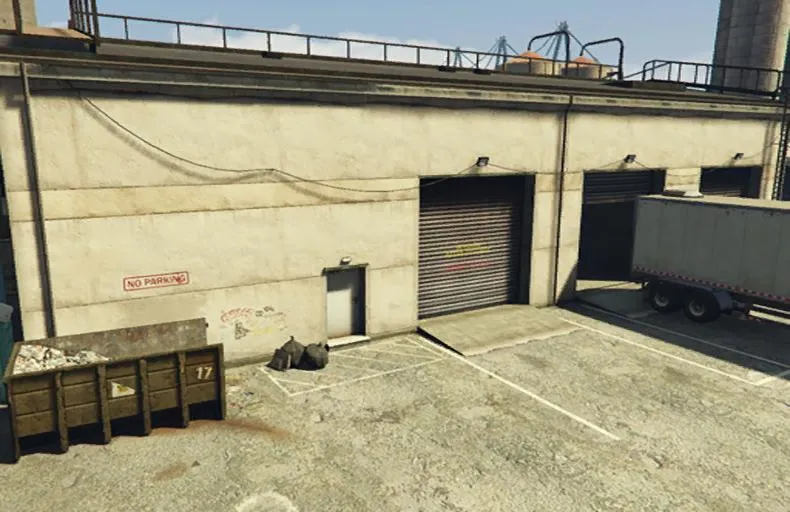 How about a business that can fetch your arms and ammunition you cannot access in GTA online?
If you want access to exclusive weapons, then the Bunker business is for you! It revolves around manufacturing weapons and selling them. Most of the deliveries would be centered in the city, which means traveling distance.
Apart from that, your Bunker can also be the base for research operations as it operates underground. To manage it, you need a sufficient supply of stock and supplies.
Besides, you can either buy/ produce it or steal it in both cases. However, even if you steal weapons for sale, you should also have supplies in your Bunker.
There's no limit to what a Bunker can do, it can even be a place to execute heists, and similarly, you can establish other operations. Here are several add-ons which you can do that include living quarters, vehicle and ammunition workshops, security upgrades, and more.
The size of the warehouse, its location, upgrades, and staff play a crucial role in determining profits. By proper upgrades, you can also earn $750,000. To run the business constantly, you need a constant flow of supplies.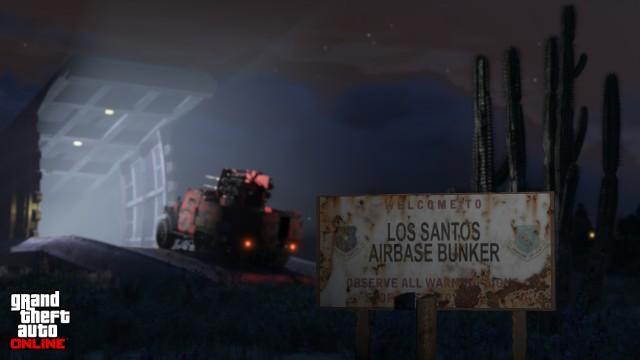 Are you looking for a GTA Online business that makes the most in-game cash in the shortest amount of time?
If yes, then look no further than the Vehicle Warehouse business! To begin, you have to become a CEO, go to your office, and choose a suitable location from the Vehicle Cargo section on the computer.
Cosmetic upgrades are available to enhance your warehouse's appearance and attract more customers. You don't need to manufacture vehicles; steal them from other players, make modifications, and sell them at higher prices. Thus, you achieve more with less investment.
However, you must also enable the source vehicle option before stealing vehicles. Choose your vehicle warehouse, enable Source Vehicle, and you can then leave your office. By doing so, you can move on with stealing a vehicle and bringing it to your warehouse.
The Vehicle Warehouse is more profitable than the Special Cargo (Crates) Warehouse. There are several locations to set up your warehouse; however, going for the LA Mesa Vehicle Warehouse is best.
The location is quite near to the highway and is affordable to purchase. You can also export cards. It can generate $220,000 of GTA in-game hours if the warehouse is fully stocked.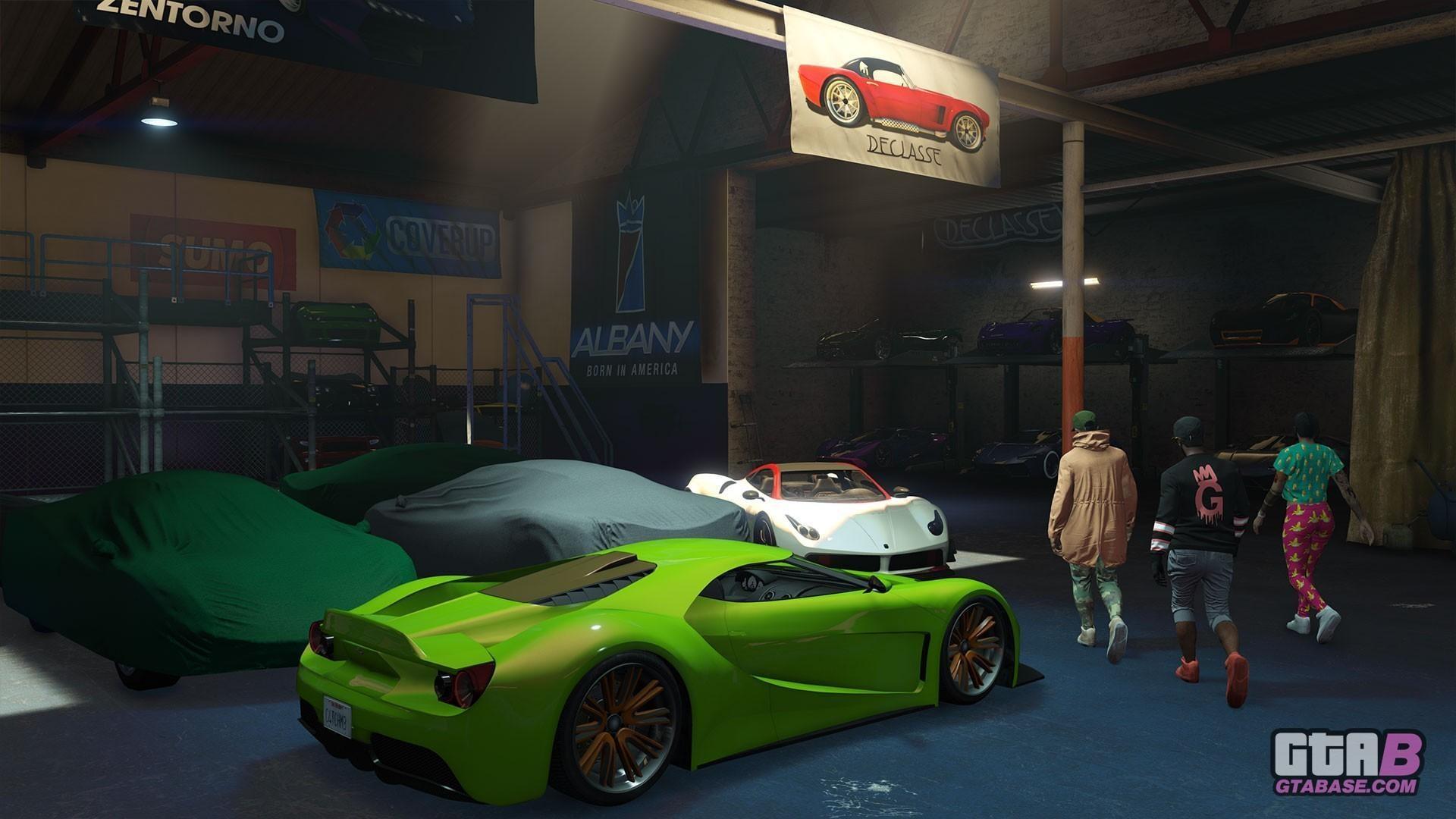 Do you love sky adventures spiced up with a dash of smuggling?
If so, you would love to begin the Hangar business. You can then store your aircraft and get a source of passive income.
You have to complete several missions, which become quite challenging with airways. Smuggling is another hidden profession in it which has a lot of potential.
Furthermore, mini-games make this much more enjoyable to take up. Besides, due to its easy accessibility, it becomes more profitable and convenient to trade.
There are in-total five hangars, out of which three are located at one place in Fort Zancudo. For a Specific set of runs in the Hangar business, you can earn up to $2,085,000.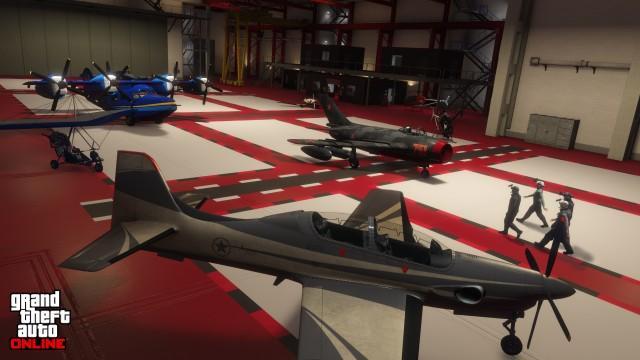 The Final Word
If you were checking which are the most profitable GTA Online businesses, you have got your answer! Cocaine Lockup and Meth Lab work wonders as MC Club businesses. For it, you have to become the president of the club.
Besides, to run a Vehicle and Cargo (Crates) Warehouse, you should register yourself as CEO. But you cannot do so if you are registered as club president at the same time. While you can switch between the two businesses at any time, the Vehicle Warehouse is the more profitable. Also, the Arcade Business helps you grow rapidly.
I love sky adventures and enjoy Hangars; which business do you like the most?