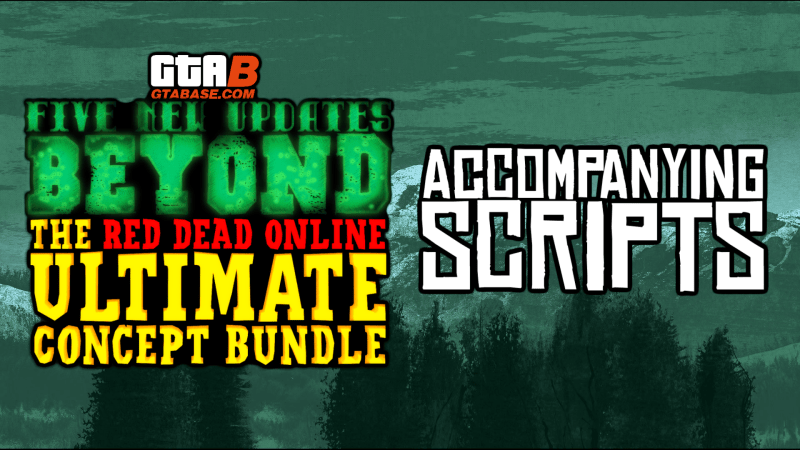 Page 4 of 6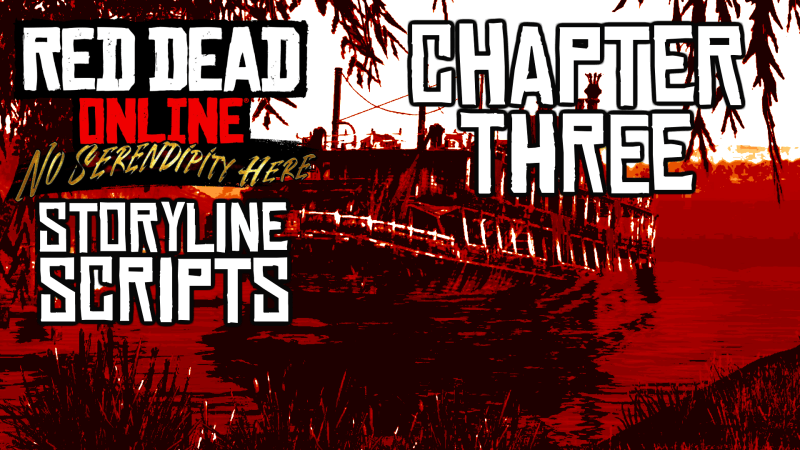 Update 14: "Dancing With Devils"
Mission 9: "The Father"
Players can directly resume the storyline by meeting Sadie in the saloon at Thieves Landing.
Upon triggering the mission, the players are directly entered into a cutscene.
Sadie is leaning on the bar, looking out to the players as they walk in.
Sadie: Welcome to last century, friend. What a place this turned out to be, no law, no good. Just poker and guns, like the good ol' days. Come on, let me buy you a drink.
The players join Sadie at the bar, where she shares the news.
Sadie: So I got a lead on that lil' pisspot Rogelio's father, Esteban Lozano. He had an old assistant who ain't too happy with his recent lack of employment, who is about to take a train to Armadillo from McFarlane's Ranch. Protected by a bunch of Pinkertons now, of course. I'm sure you get the gist of this by now, while you sort out the train, I'll make sure the following wagon convoy doesn't catch up with you. I'll get you in Armadillo.
The players nod, gameplay resumes. The players must ride to McFarlane's ranch, board the train as it's leaving, kill any guards, and hogtie the assistant. Once this has been completed, they can drive the train the rest of the way to Armadillo in order to drop off the assistant in front of Sadie.
Sadie: So, I heard you used to be friends with Esteban Lozano. Is that right?
Assistant: Please, don't hurt me!
Sadie: Don't worry, we ain't gonna hurt you. So long as you tell us where we can find him.
Assistant: Wait, you're not with Lozano? You could've just asked. I want that sack of shit dead just as much as you.
Sadie looks at the lead player, who cuts the Assistant free. He stands up, rubbing the rope burn on his wrists. He fixes his collar.
Assistant: He is at a memorial for his son, Rogelio, down in Las Hermanas in a few days. It was the last event I planned for him before our indiscretion.
Sadie: Well, alright then. Thank you very much, mister..?
Assistant: Reyes. Yousuf Reyes. I can go now, yes?
Sadie: Well, I don't see why not? Now, get!
The Assistant runs away, Sadie turns to the players.
Sadie: Well, I guess I'll see you there then.
Mission 10: "The Son"
The players and Sadie approach Las Hermanas. A guard points his gun down to them.
Guard: Hey! There's a private ceremony going on here, turn away!
Sadie: Oh, my mistake, we'll be gone!
Sadie guides the players away from the main gate to a side wall, where they climb up a set of crates. Sadie stabs the guard, but another spots them. This triggers a small gameplay section in which the players must survive a small gunfight. After this, one more cutscene is triggered:
The players and Sadie push open the doors to the main chapel in Las Hermanas. Esteban is standing there, giggling.
Esteban: What? You expected me to mourn my son? Rogelio was pathetic, no backbone, no ambition, no grit. The way I see it, you done me a favour, but alas I can't let you away with spilling my blood. I will, however, give you a chance to run away now. Head somewhere else, Australia, Scotland, France, I don't care. Otherwise, you will die.
Sadie and the players look at eachother. Sadie shrugs. Everyone shoots Esteban with their revolvers, riddling him with bullets. He falls back against Rogelio's casket, covering it in blood. The players and Sadie walk out the door as the camera pans down past the coffin, transitioning to an ornate lounge. Here, we see Rogelio's mother 'Yara Lozano' as she reads a letter by the fireplace. She us drinking a glass of tequila, which she downs and smashes in her hand. She snaps her bleeding fingers, calling over a guard in ornate armour.
Yara: Tráeme la cazarrecompensas.
Cut to black.
Mission 11: "The Holy Spirit"
Mission 11 is a short cutscene which can be seen by players individually. This can be triggered by the player walking into the Blackwater Saloon.
In the cutscene, the player and Sadie are sitting together having a drink.
Sadie: You know, I'm glad all that's over. That poor girl, so young. Nobody deserves that, so I hope Rogelio and Esteban rot in hell.
The player raises their bottle to Sadie, who clinks her bottle against theirs.
Sadie: Cheers.
She finishes her drink.
Sadie: Right, I best be goin'. I got some bounties to catch, I'll see ya!
They both get up, and head out of the saloon in different directions. The camera follows Sadie as she walks round a corner and is suddenly struck across the head.
The camera cuts to the player who is browsing the catalogue in the tailors as they hear some commotion outside, they head out to investigate. They see Sadie struggling and being dragged by three large men onto a boat, the player pulls their gun out and runs to help, but by the time they get there the boat is leaving. They holster their gun as they look around, luckily catching a dock worker with some papers. The player snatches the documents from the worker's hand and skims through it to see the boat is heading to Guarma. The player looks back up at the boat which is making its way across Flat Iron Lake. Fade to black, end of cutscene.
The Guarma Heist, First Playthrough:
The opening to this Heist is triggered at the player camp by talking to Cripps. It opens up on his reaction.
Cripps: Guarma? Oh, your friend is in real trouble now. That place ain't the kindest to its prisoners, she'll be working on the sugar plantation I bet. Right, I'll set you up with my friend, Coates, a real freedom fighter. He'll help you get Mrs Adler back, and maybe some other nice prizes too.
Cripps looks through the supplies in his wagon. He pulls out a small wooden tablet.
Cripps: Here, this should be his address in Tumbleweed. Be warned though, he's a strange feller.
The player takes the tablet, mounts their horse, and rides off. Cut to Tumbleweed. The player walks into the Saloon and heads into the back room, where they are jumped on by a small monkey.
Coates: Hey! Tsk, Horatio! What have I told you about jumping guests eh? It's rude! Come, friend, sit. You're Mr. Cripps' partner ah? Needing to take on Guarma?
The player sits down and nods.
Coates: Right, right, okay. Well, intelligence does not come free. If you want my support, a one-time fee of some Gold should do the trick.
The player sighs, and can hold [INTERACT] to pay Coates the fee of 25 Gold.
Coates: Magnificent! Okay, well, come with me.
He opens a hatch, leading the player below the Saloon into a secret basement.
Coates: Most saloons don't have a little room like this, ah. Valentine I think is the other one. You come downstairs and you plan the robbery. Get the stuff you need and go. Now Guarma is a special place, many valuables kept there for you to sell, and lots of captives who you can free! All bring you money. But right now, you focus on your friend. Come to me for any questions about what you're searching.
In the Heist:
Upon finding Sadie, the players break her out her cage and hand her a guard's weapon.
Sadie: Damn, I never thought I'd see you again. You're one resourceful cowpoke. Thank you, friend, meet me back at Torquemada? It'll be a while before I'm back to full health, but when I am, we got some unfinished business with this damn Lozano family.
She runs off.