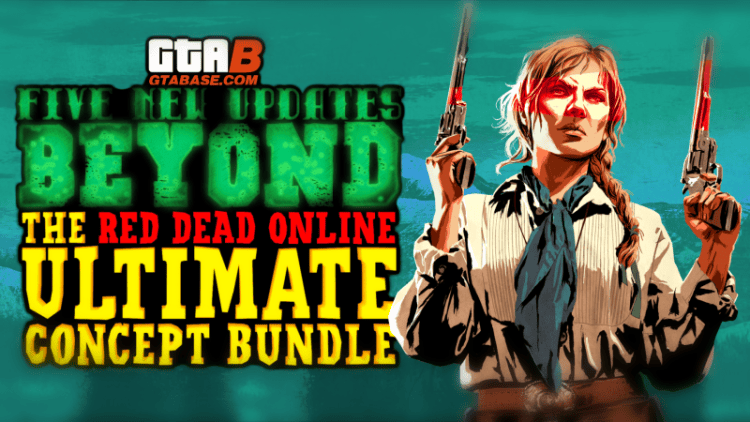 Page 1 of 7
Last year, I released the "Red Dead Online: Ultimate Concept Bundle" which was a plan to expand the game through eleven updates over the course of five years. At the end of this dissertation-sized conceptual roadmap, I detailed a rough plan for what could come after. This article will be fully realising those plans.
The Ultimate Concept Bundle was formatted as one update per-page as the form of Rockstar Support-style patch notes, with externally linked scripts when relevant and finished each off with a justification on why I believed that was the perfect update for the time. I will be sticking with this format for the sake of consistency. I will also be starting this bundle from "Update 12" as it is intended to continue from the previous collection.
Feel free to use the Contents page above to navigate through each of the updates within the bundle!
The original Ultimate Concept Bundle also led the player through the story of RDR2's singleplayer with live events and seasons tied to each chapter of the game. As RDR2 and it's epilogue are finished now, these next five updates I have planned will have their own evolving story from update to update and eventually lead players into the timeframe of the first Red Dead Redemption game.
The story and live events tying with these five updates will also have their own tie-in scripts, which can be seen by clicking here.
Now, before we begin, I would like to thank everyone for all the support and love the Ultimate Concept Bundle has gained over the past year. Seeing the positive reactions has been genuinely heart-warming and I really appreciate it.