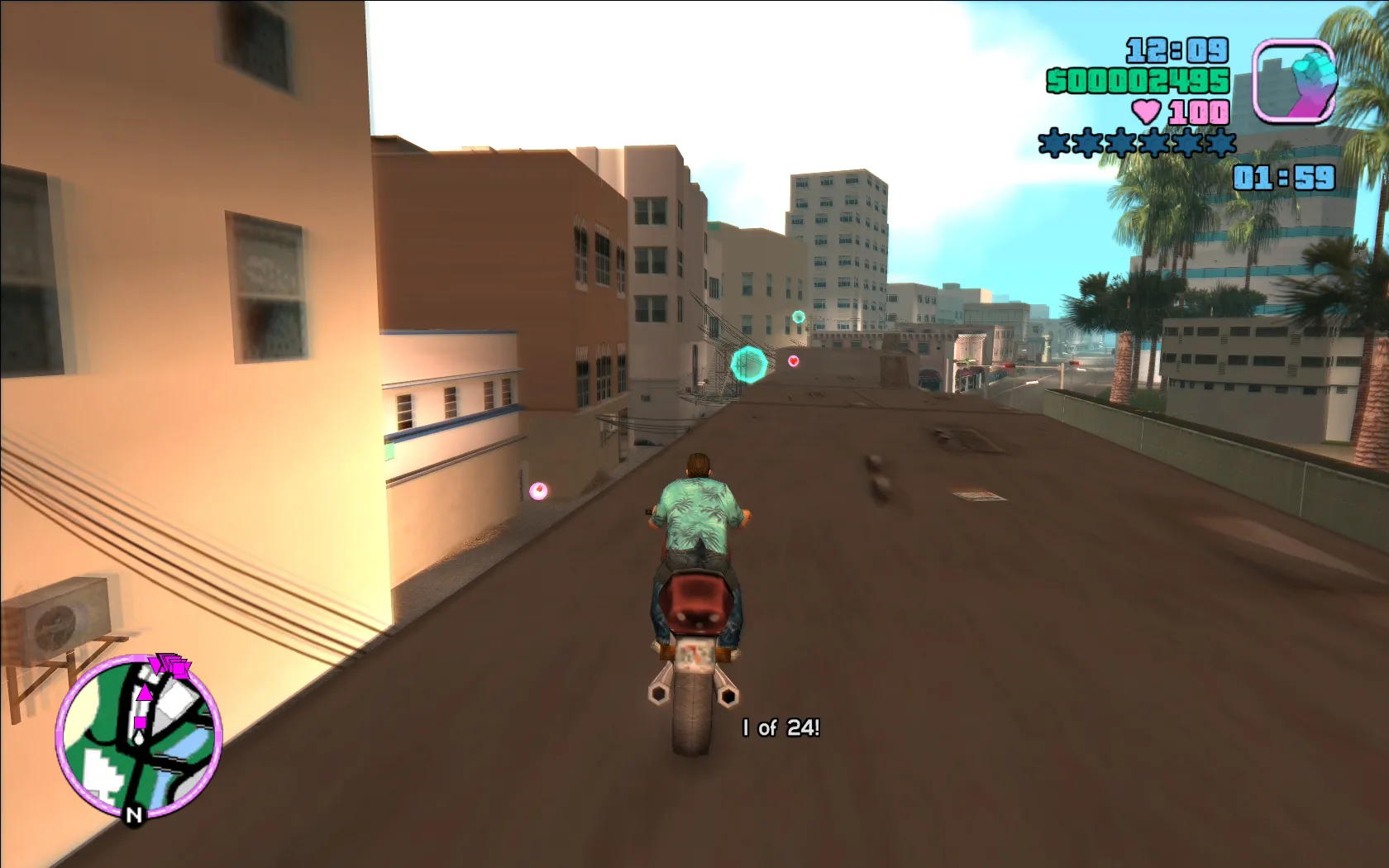 PCJ Playground is an Off-Road Challenge in GTA Vice City.
Use a PCJ-600 to collect checkpoints in Ocean Beach.
This is an optional endeavor, but it is required for 100% completion of the game. It's not time-sensitive, meaning it can be played at any point, even after the main storyline is completed.
This side activity is also present in Grand Theft Auto III.
PCJ Playground -
Off-Road Challenge

Details:

The PCJ Playground side-mission is a checkpoint mission, where the player has to follow a path consisting of 24 checkpoints within two minutes. The mission is triggered by entering the parked PCJ-600 in the Standing Vice Point building, north of the Washington Beach Police Department.

During the mission, several obstacles appear, such as Yankees that cross the path of the checkpoints. Recompletion of the mission requires the player to beat their personal best.

The reward for completing the mission successfully is $1000. Recompletions also award the player $1000.
PCJ Playground: Mission Info
PCJ Playground: Video Walkthrough
Original Game Walkthrough (PS2, Xbox, PC):
The Definitive Edition Remaster Walkthrough:
Off-Road Challenges in GTA Vice City