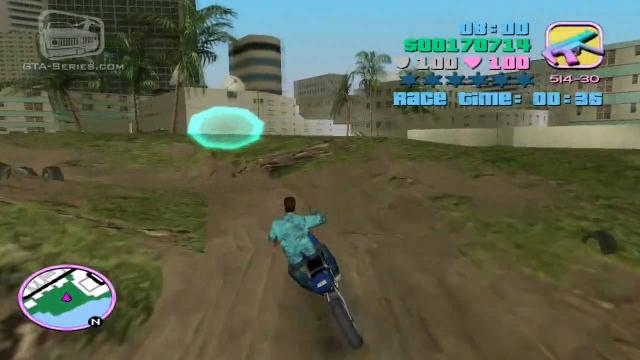 Trial by Dirt is a Side Mission in GTA Vice City.
This is an optional endeavor, but it is required for 100% completion of the game. It's not time-sensitive, meaning it can be played at any point, even after the main storyline is completed.
Trial by Dirt - Mission Details:
Complete a dirt track course using a Sanchez.
Trial by Dirt: Mission Info
Trial by Dirt: Video Walkthrough
Original Game Walkthrough (PS2, Xbox, PC):
The Definitive Edition Remaster Walkthrough: