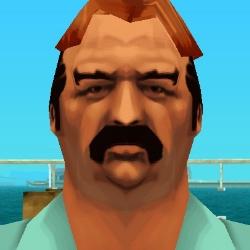 Gonzalez appears as a Major Character in GTA Vice City Stories.
Gonzalez is one of colonel Cortez' right hand men, and employs Victor Vance for a few jobs.
He is later blackmailed by Ricardo Diaz into revealing information about Cortez' drug shipments, but manages to flee Vice City with the help of Victor Vance.
The character of Gonzalez also appears in GTA Vice City.
Gonzalez: Character Info
Role

Major Character

Gender

Male

Nationality

Colombia

Location

Vice Point, Vice City

Occupation

Drug Dealing

Also Known As

Gonzales

Performer / Actor

Jorge Pupo

Vehicles

JetmaxSea SparrowSentinel
Gonzalez: Appearances
Gonzalez Missions in GTA Vice City Stories:

Appearances in Story Missions: