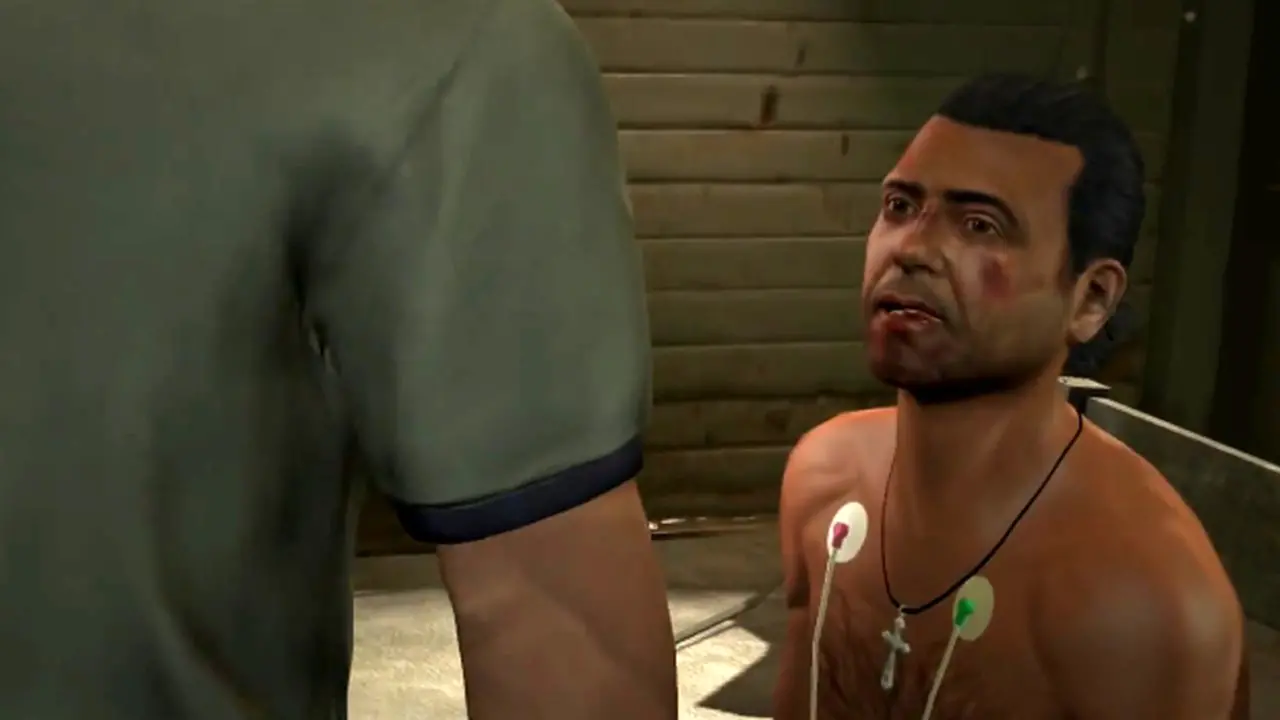 Ferdinand Kerimov appears as a Minor Character in Grand Theft Auto V.
Ferdinand Kerimov, also known as Mr. K, is an Azerbaijani immigrant who lives in Morningwood, Los Santos. He looks to be around forty years old and works as a home theatre technician. Kerimov is a suspected terrorist and a pawn in the bureaucratic battle between the IAA and the FIB.
In an attempt to find information on Tahir Javan, the FIB kidnap and interrogate Kerimov, knowing he had met him to set up home theatre installations in his home. Trevor is tasked with torturing Mr. K in several methods to find out more information about Javan, before dropping him off at the airport.
Ferdinand Kerimov: Character Info
Role

Minor Character

Gender

Male

Nationality

Azerbaijan

Location

Morningwood, Los Santos

Occupation

Home Theater Technician

Also Known As

Mr. K

Performer / Actor

Armin Amiri
Ferdinand Kerimov: Appearances
Game Edition

GTA V Story Mode

Platforms

PC

PlayStation 4

Xbox One

PlayStation 3

Xbox 360
Appearances in Story Missions: