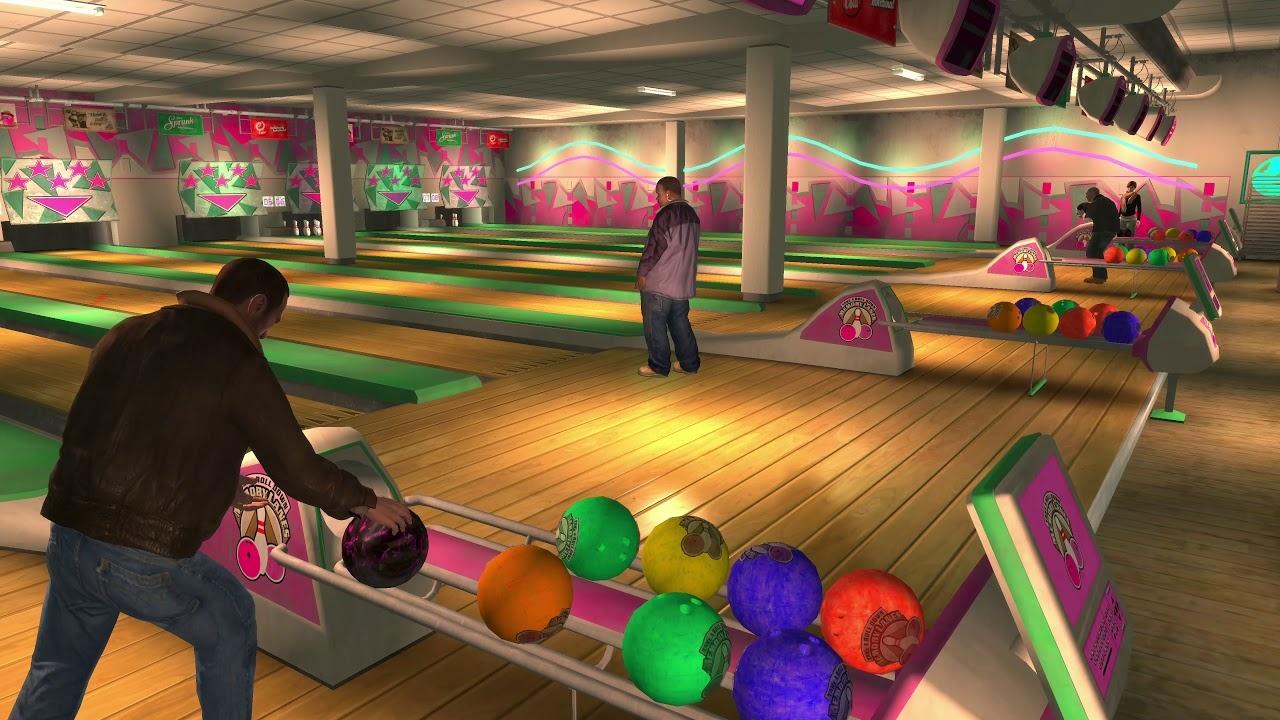 Bowling is an Activity in Grand Theft Auto IV & Episodes.
This is an optional endeavor, but it is required for 100% completion of the game. It's not time-sensitive, meaning it can be played at any point, even after the main storyline is completed.
Bowling -
Activity

Details:

Bowling is an activity in Grand Theft Auto: IV that can be played either while on a friend activity or alone, against a random opponent.

Bowling can be played at one of the two bowling alleys owned by Memory Lanes, one found in Firefly Island, Broker, and another in Golden Pier, Westminster, Algonquin. Bowling is featured during the mission First Date, when Niko plays a game of Bowling against Michelle.

In The Lost and Damned and The Ballad of Gay Tony, bowling is no longer available as a friend activity, but can still be played alone. The price for a full game of bowling is 10$, while the price for a half-game is 5$, regardless of the player being alone or on a friend activity.

The goal of the game is to roll the bowling ball to the end of the lane and knock down as many pins as possible in order to earn points.

A win in Bowling is required for 100% Completion of the game. Additionally, the player can earn the Gobble Gobble achievement by scoring a "Turkey" (three strikes in a row).
Bowling: Activity Info
Game Edition

Grand Theft Auto IV & Episodes
Mission Type

Activity

Location

Memory Lanes, Firefly Island; Westminster, Algonquin

State / Area

Algonquin

Broker / Dukes

Required for 100%

Yes
Bowling: Video Walkthrough