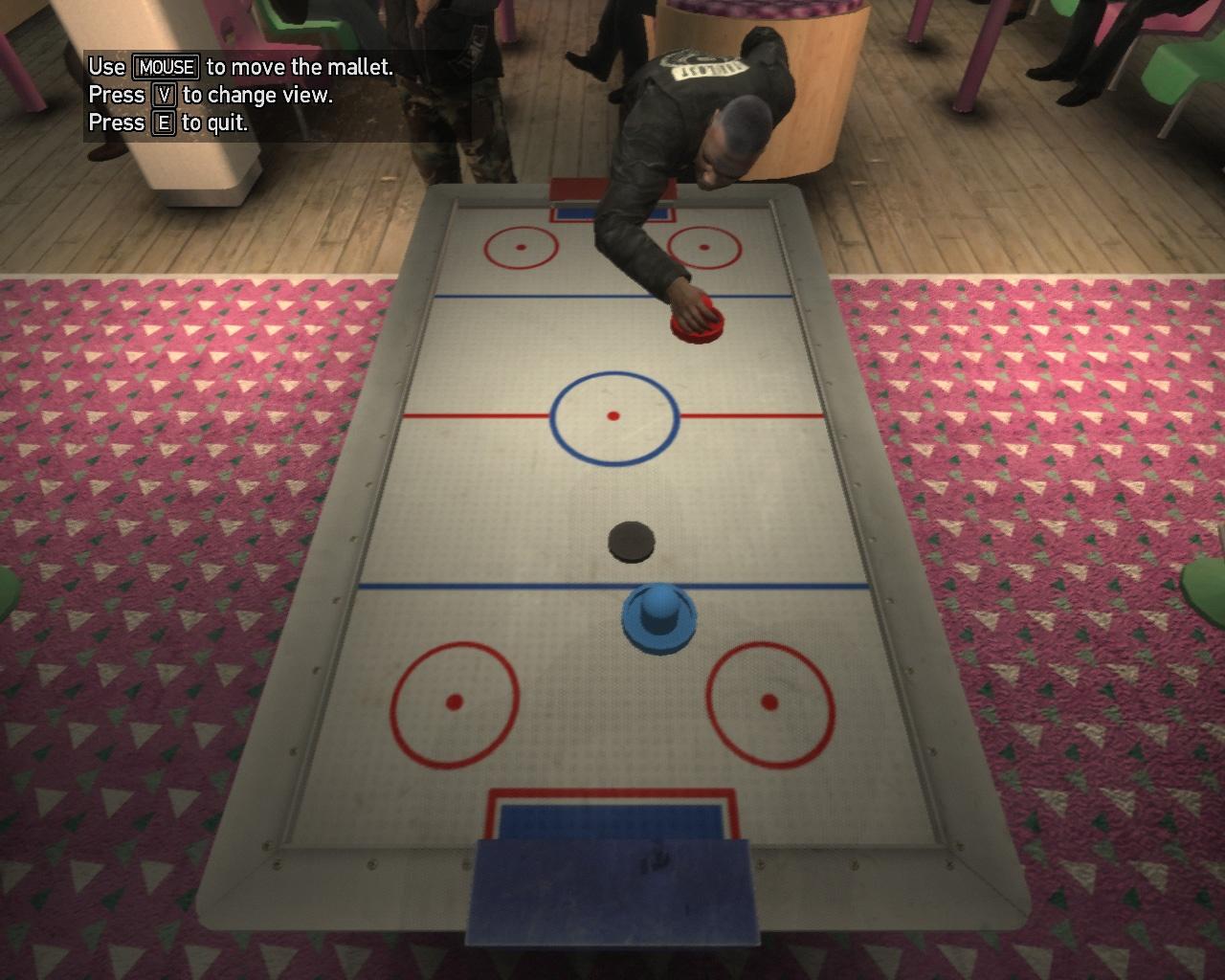 Air Hockey is an Activity in GTA IV: The Lost and Damned, GTA IV: The Ballad of Gay Tony.
This is an optional endeavor, but it is required for 100% completion of the game. It's not time-sensitive, meaning it can be played at any point, even after the main storyline is completed.
Air Hockey -
Activity

Details:

Air Hockey is an activity available in the Episodes from Liberty City (Grand Theft Auto: The Lost and Damned and The Ballad of Gay Tony). In both games, the player can choose to play with a friend during friend activities or against a random pedestrian if by themselves.

The goal of the game is to push the hockey puck into the opponent's goal while protecting your own goal. A goal awards a player one point, and reaching 7 points is required for a win.

Air Hockey can be played at the two Bowling Lanes in Liberty City, one in Firefly Island, Broker, and the other at the Golden Pier in Westminster, Algonquin.
Air Hockey: Activity Info
Game Edition

GTA IV: The Lost and DamnedGTA IV: The Ballad of Gay Tony
Mission Type

Activity

Location

The two Bowling Lanes in Liberty City

State / Area

Algonquin

Broker / Dukes

Required for 100%

Yes
Notes

Only available in the Episodes from Liberty City
Air Hockey: Video Walkthrough