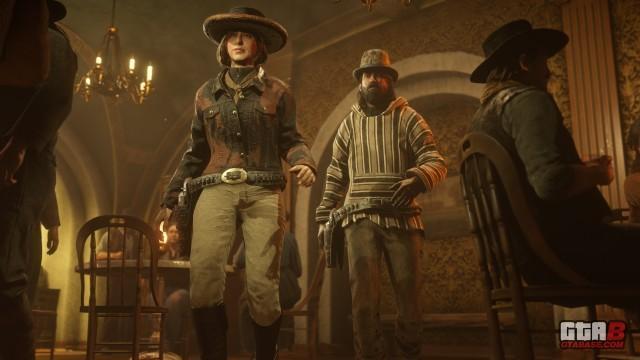 New Clothing Added & Featured Free Aim Series
The Wheeler, Rawson and Co. Catalogue has a selection of new items for sale starting this week, including permanent additions like the Rivera Hooded Tunic, McCrum Pants, the Palma and Baldock Hats, Kelley Boots and Pico Sandals. The Boutell Hat and Leavitt Jacket are also now available in stores. These items will be in stock for a limited time.
This week's Featured Free Aim Series includes Hostile Territory, Overrun, Plunder, Spoils of War and Up in Smoke.
Bonuses & Benefits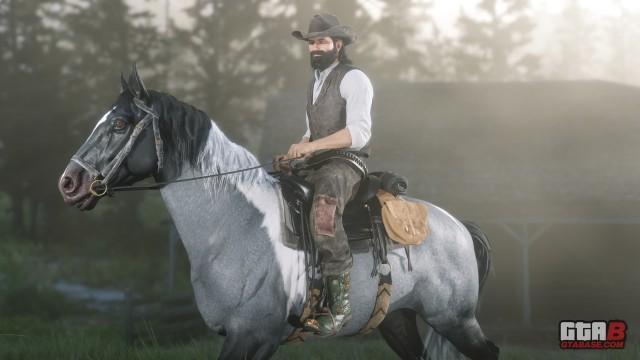 Aspiring bootleggers who reach Moonshiner Rank 3 before January 13th will receive an exclusive colorway of Kelley Boots, visit the Benefits section to pick up the Reward. Plus, earn 500 Moonshiner Role XP by flavoring any Batch of Moonshine, which can fetch a higher price when selling to buyers in the market for your recipe. Selling any Batch of Medium-strength shine this week will also land you a 30% discount on any Norfolk Roadster Horse, which you can pick up in the Benefits section.
Those yet to cut their teeth in the moonshining business can take 25% off the cost of all Moonshiner Shack Properties and Property Relocations; meanwhile, Traders can take 40% off Novice and Promising Trader Role Items, such as the Stew Pot and Medium Delivery Wagon.
Players who verified their Social Club email address and set up two-step verification on their accounts will receive discounts on the Outlaw Pass, Role Items for the Bounty Hunter, Trader and Collector Roles, and a free Kladruber Horse of their choice. Those who have connected their Social Club account with Twitch Prime will receive the Collector's Bag and the Polished Copper Moonshine Still upgrade - both free of charge. To ensure access to future benefits, make sure to visit Twitch Prime and sign up.
Check Rockstar Support for details and limitations.